Welcome to Sandblox Devlog #1
Hello! Today I made some code adjustments to this 10-year-old game that makes it 10% easier to work with! Here is what I worked on:
major

player no longer hitches when landing on blocks after jumping.
toolbar and stat bars are now properly drawn in a GUI event.

minor

sprites are no longer blurry after adjusting some game settings.
made the game window larger.
created a sprite-based font instead of using a built-in option.
---
Image Preview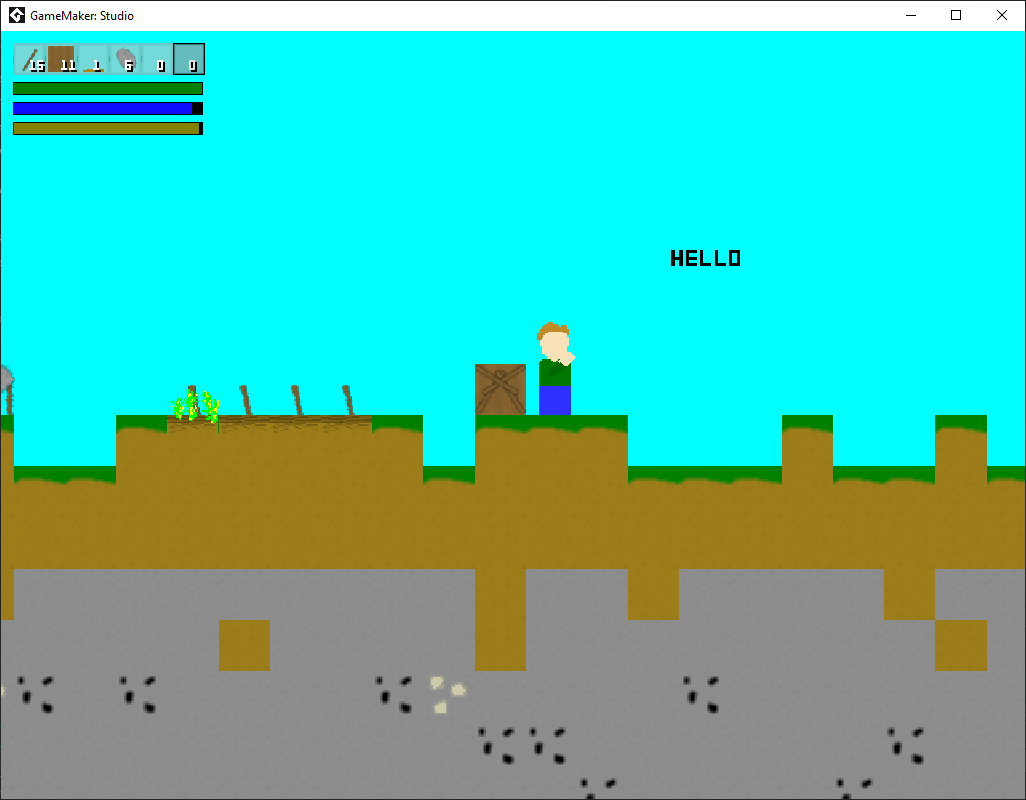 ---
I'll be back with another update very soon. Stay tuned for greatness!