OK, so here's some info about another playable character - a combination of melee and heavy.




This guy - Julius - has a chainsaw attached to his heavy gun. Meaning that he is capable of using it for close combat.



Yeah, I know that he shouts the same text in both gifs. That stuff is random and is meant not to be repeated twice in a row, but these gifs come from different playthroughs.

To make this attack different from katana-based attacks of other characters, I made some changes to it. The first thing is that the chainsaw attack consumes weapon heat just like a regular shot - meaning that a weapon might need to be reloaded after such an attack.

The good thing however is that there's a 100% chance to hit your target. Period. Also, this attack can be expanded in two ways: first, by leveling up a correct skill, which gives you a chance that an attack will refund all your Action Points (that can actually be observed in the above gif). Additionally, the player can upgrade the weapon itself, which increases the damage and critical chance. Here are some combinations of upgrades for the "Shredder" gun that Julius is wielding: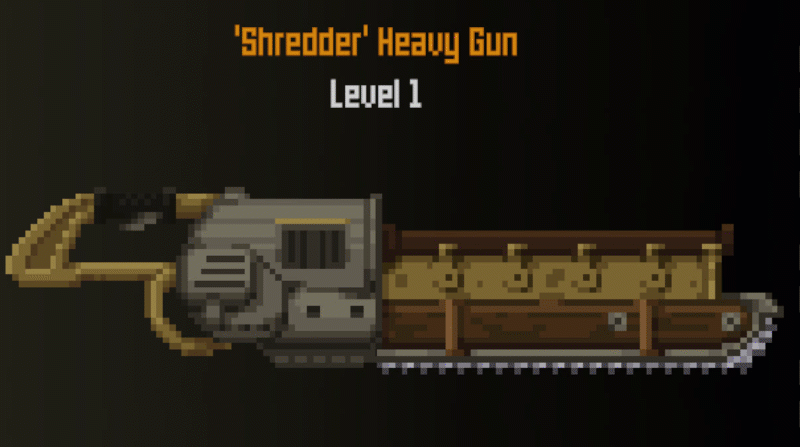 I'm finishing earlier tonight, so I'm wrapping this entry up. Still lots of stuff needs my attention, but the finish line is closer than ever!

We'll see each other on the Discord channel! Take care!