Greenlight Is Go!
---
Hey there you Handsome Readers! Nice of you to stop by. This week has been quite the thrill ride, especially considering that Dyadic is now up on Greenlight! Oh, but where are my manners? I'm Jack, Creative Director for Handsome Dragon Games, and this is the HDG developer blog. I'm here to tell you all about where we're at and where we're going. So let's get to it.
As I previously mentioned, as of July 31st Dyadic is on Steam Greenlight! This means that right now you can head over there and vote to get our game on Steam! Or you can vote to not have it on Steam, if that's how you feel I guess… But regardless, we're already well on our way to the top 100, but we can always use your help as well to get there!
Now, the fact that we're on Greenlight means that we've been making a lot of progress on the game lately. Our various Greenlight levels are all 'prettied up' and functional. We've been getting in new art and sound effects too. And of course, we've been stomping bugs like there's no tomorrow.
First as always, the levels. Over the past week I've been working to make sure that the various Greenlight levels are looking as good as they can. Beyond that, I've also been making any necessary adjustments to the puzzle logic and layout of the rooms to ensure that it's as hard as possible for the players to reach a state in which the puzzle has become unsolvable.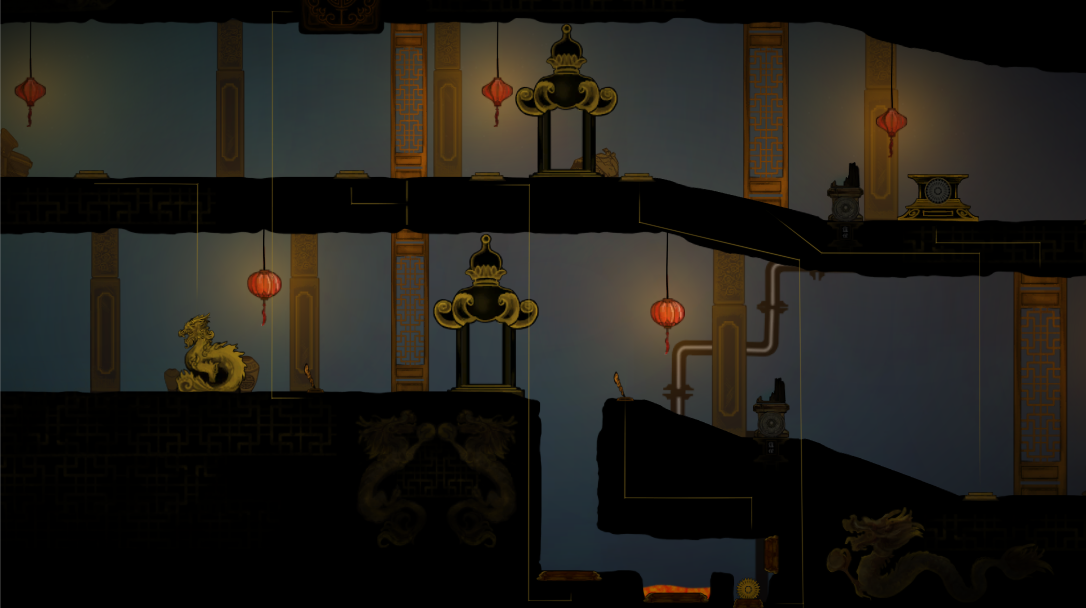 It may not be obvious to see, but it's better now. Honest...
Additionally, I've also dusted off an old level from the prototype that we abandoned long ago because the game was already too long without it. Having gone back into it, I didn't realise just how early we cut it out, and just how much better we've become at putting levels together. But, nonetheless, I've been doing it up and it's starting to get the life back in its eyes. There's still a fair way to go though.


This level is so old, we were still using an orange background.
We've also got all of our core art assets now too! That means every trap and mechanic looks like it's meant to. So we've gone from this…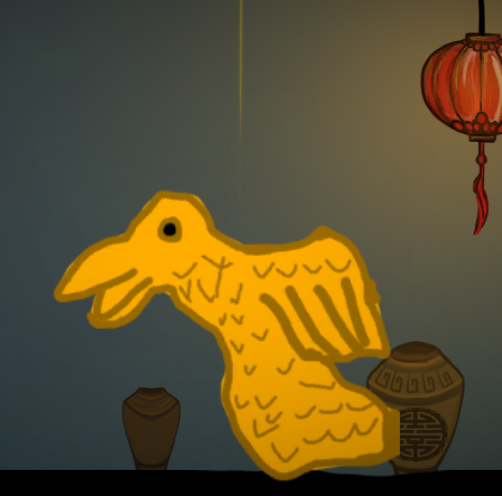 Jared was never an artist...and may never be.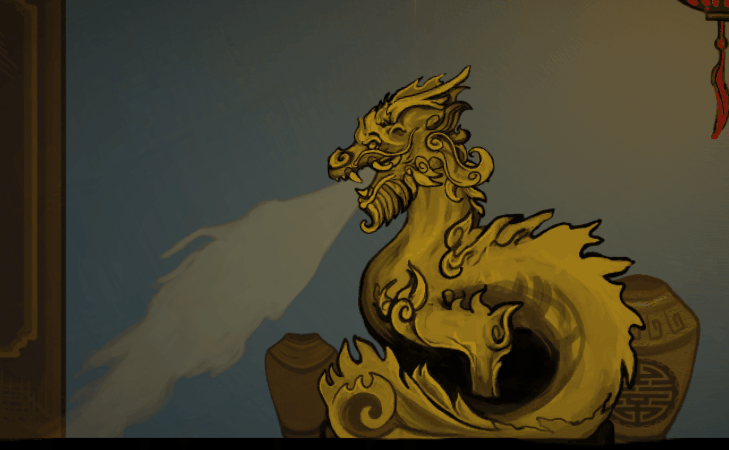 Even the fire itself was skill-fully crafted by Angelica's hand.
Quite the improvement, since Jared still isn't an artist (much to his dismay, I'm sure). Beyond that we've also got art for the arrow traps and the spear traps as well. Finally, all the place-holder art has been removed!
Our ever excellent musician, Sam, has also taken the time to create a host of new sound effects for the all the new mechanics that we've implemented. Before too long, we'll be getting some new music too to go with our new environments in the various zones. For now though, here's a few of the more impressive sounds effects we're using.
Lastly, our programmers have been working diligently to remove any flaws or bugs we can find, as well as implement a few new features. For example, upon death, the player's 'spirit' will actually fly to the appropriate revival shrine before the player respawns. It's little things like this that really help bring the game to life.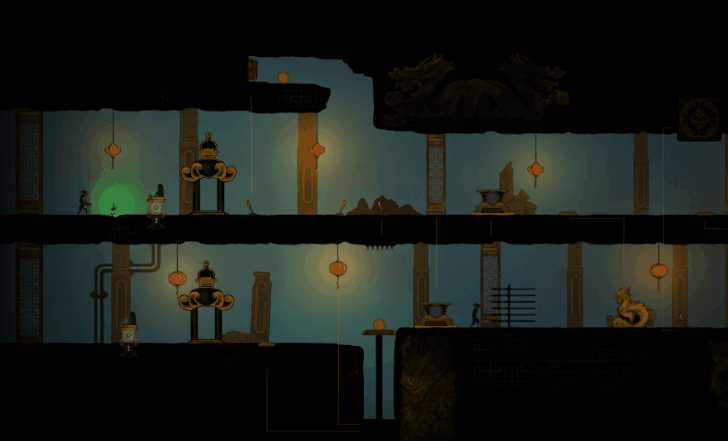 It's not quite perfect, but it's getting there.
But, that's enough rambling for today. Now you know where we are, and hopefully have some idea of where we're going. And don't forget, you can vote for us on Greenlight at this very moment. So please do be sure to do so, if you'd be so kind. Hopefully, with your assistance, we'll be through in no time. But, I guess that's something we'll just have to wait and see.
Until next time,
Jack
Our Website: handsomedragongames.com
Our Facebook Page: facebook.com/handsomedragongames
Our Twitter Page: @AHandsomeDragon