I'm currently procrastinating on making the levels for this game, so that means finally devlog article is a great thing to do, right? Right.
What's going on here?
This is Hidden Cubes, a puzzle game that I like to say is a 3D tangram, with cube based shapes reminiscent of Tetris pieces. The shape you have to complete is displayed as a silhouette outline as viewed from the camera's current perspective, forcing you to think in 3D and keep moving the camera around.
A large mechanical inspiration was Quill18's Spacecube tutorial, and in turn, KSP's ship building tool.
How far along is it?
After going through a few iterations around placement, and even having multi-cube shapes, it's feeling really, really close. I still need to finish the tutorial, add music, and a few animations. I've been saying it to myself for ages, but I'm really aiming to get a beta version up within the next week or two.
As I mentioned at the start of this post, I'm mostly procrastinating around creating the levels. It currently has about 35 levels, of highly dubious quality. What I really ought to do is offload level design to other people, which in turn means improving the the level editor...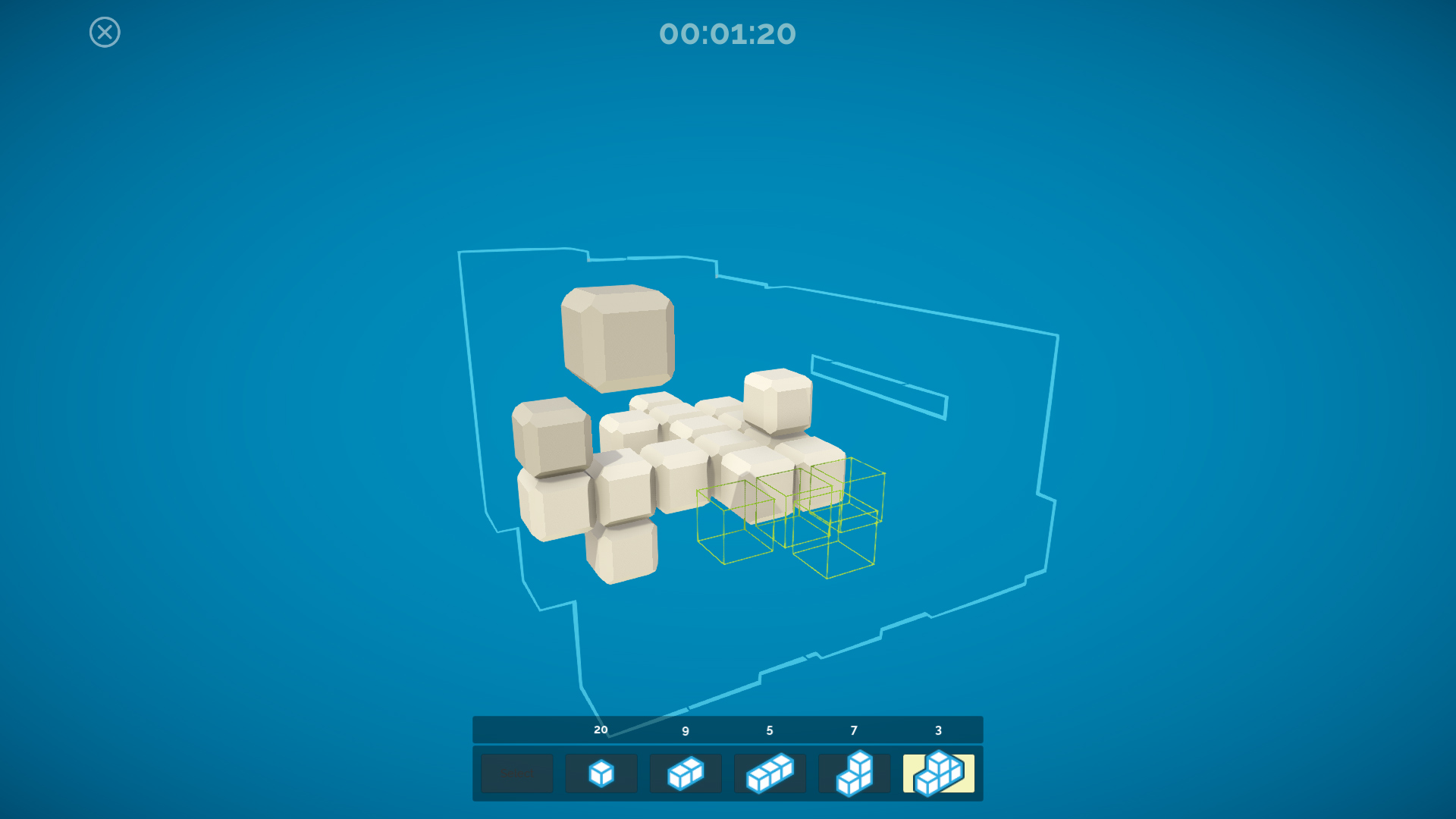 Which platforms will it be available on?
The current focus is a desktop release for the first pass, across Windows, macOS, and Linux. Once it's shipped on desktops I can switch focus to mobile optimizations (as of my last attempt, some custom shaders aren't working properly on Android).
The game feels like it would work great with VR and AR, which I'd like to get to at some stage.
Who's making this?
Oh, hi, I'm Alex. I'm programming and designing this thing. I've been writing code for the past 20 years (mostly web apps, and for the past couple of years building software with WebGL), with a stint of also being a graphic designer for around 8 years.
Aside from some game jam entries and prototypes, Hidden Cubes is my first proper game that I've spent any serious amount of time on.
---
Thanks for reading. Stay tuned for more updates, and that upcoming beta/early-access launch!