Introduction
Recently, we made user tests to see player's behavior when playing the game, things like how long they take to do certain tasks, if they find any bugs or problems, if they like the game's mechanics, so long and so forth.
While making these tests, we noticed that most players were kind of confused on what to do in the game, so we decided to implement a solution for this problem.
Development
To fix this problem, we decided to create a checklist on the top right corner of the HUD of the game, instructing the player on what to do, sort of like a quest, this also serves as a mini tutorial.
We created mockups to see how it would look like, however if we showed all the steps it would make this post way too long, so here is a sample of some of the steps:
The player starts out in the interior of the vineyard, and gets instructions to go outside and plant some grapevines.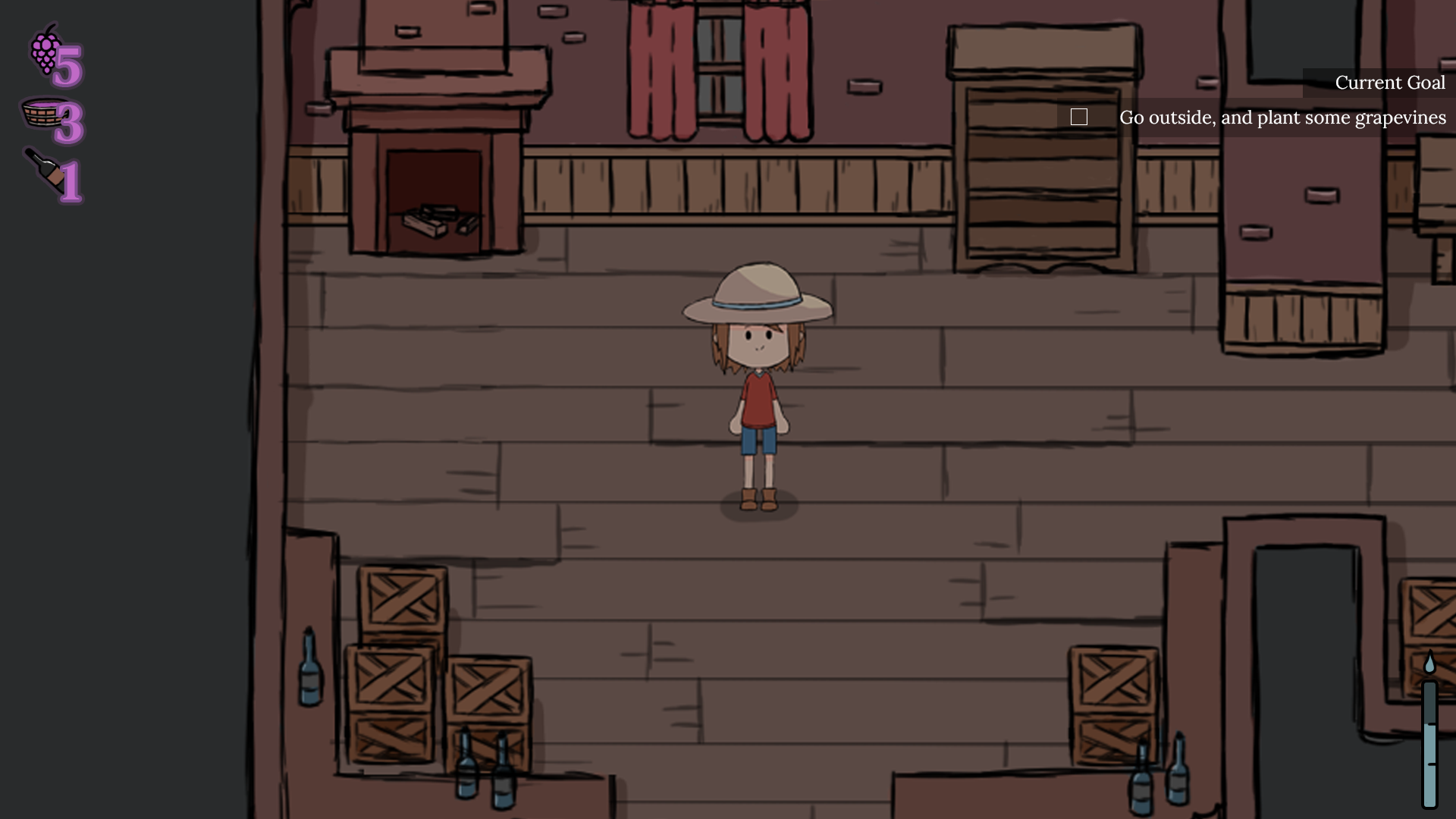 After planting the grapevines, they get instructions to refill their water container, this way they learn that they need to have their water container charged to water the grapevines, and also how to refill it.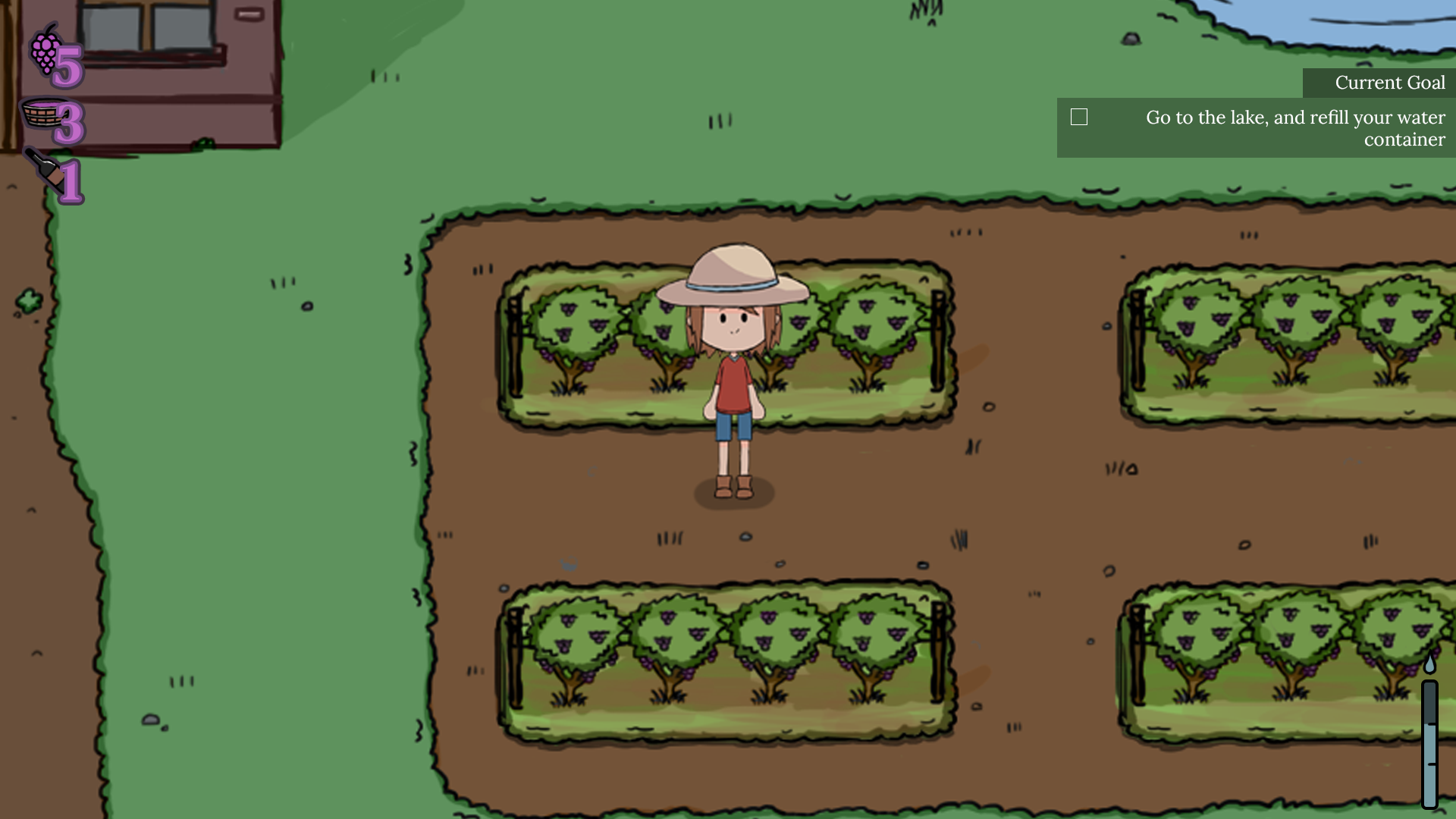 After growing, and harvesting the grapes, the player is told that they can insert the grapes into the crusher and continue their progress.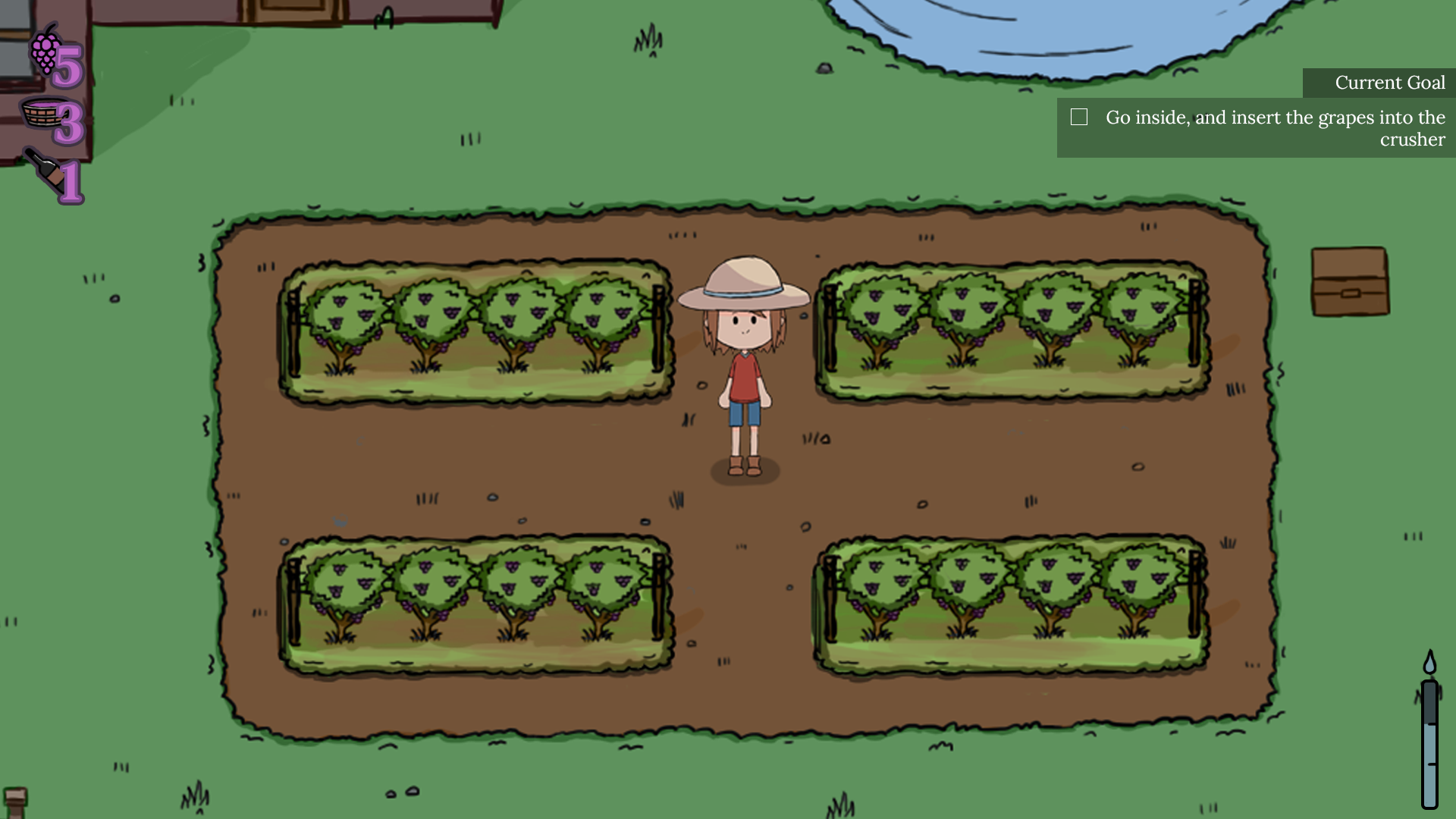 After the crusher is done crushing the grapes, it is time to insert the grape juice into the kegs.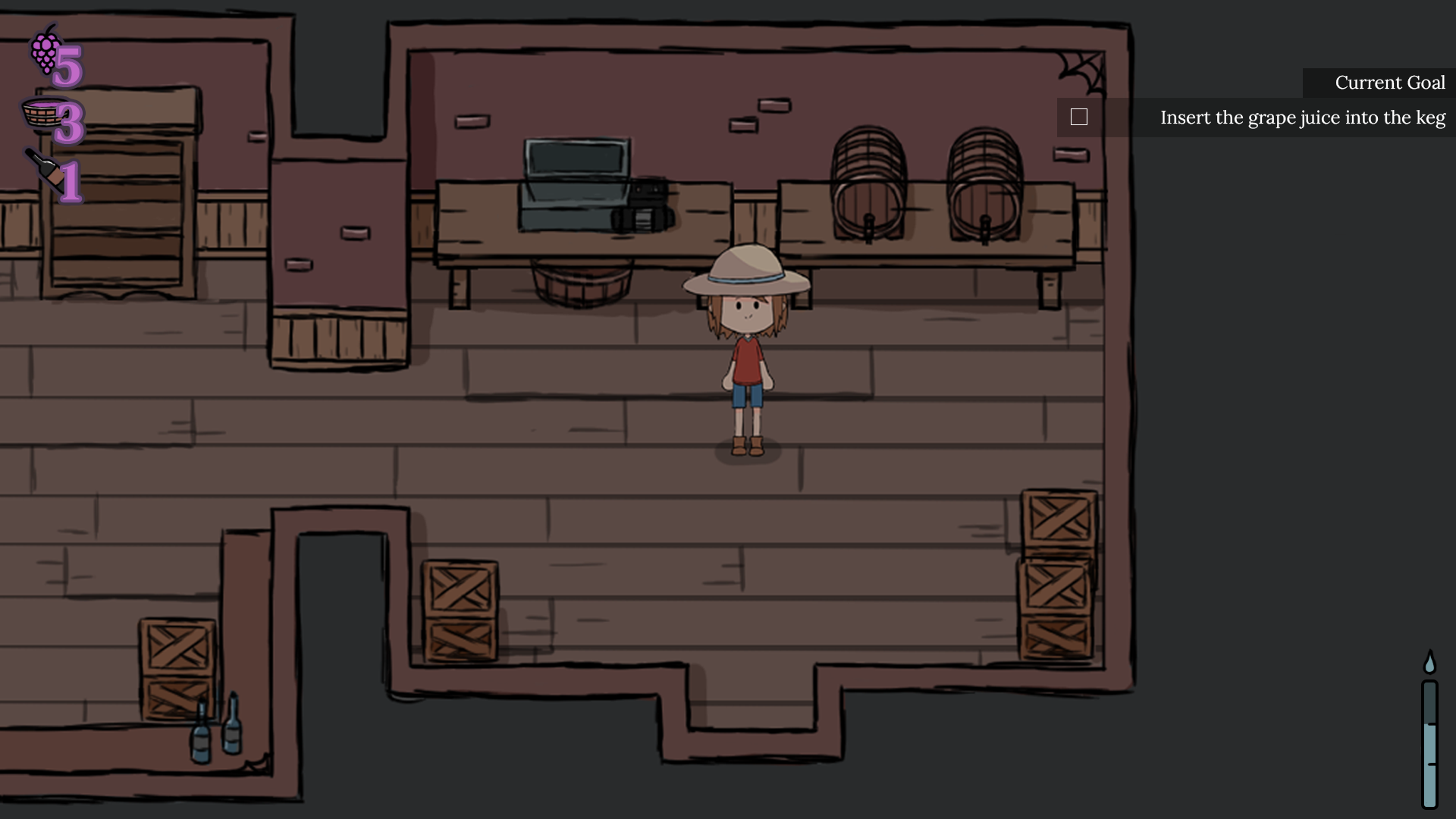 And finally after the wine is done, they are instructed on how to ship the wine.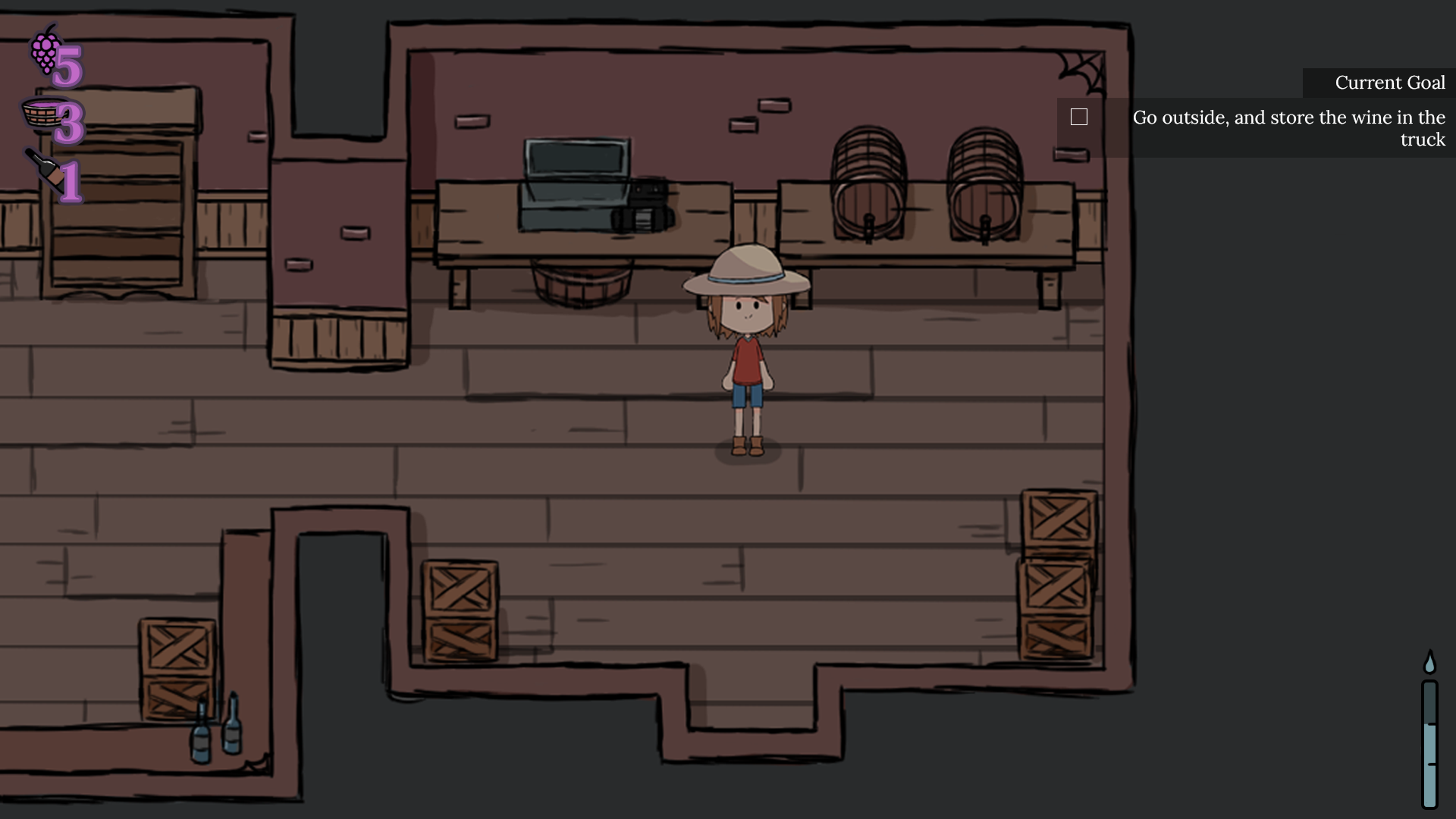 Conclusion
In conclusion, we are glad we made user tests to find certain problems the players were having, this way we can make sure that our game will be easy to understand and the player doesn't feel frustrated while playing.
Thank you for your time!
Bino Studios