Hello IndieDB community,
Big steps have been made for our game project Exogate Initiative. Sharing your passion for science fiction is fantastic. Because so many people are fascinated by futuristic technologies and how they would serve humanity, creating a fictional realm about it through Exogate Initiative is a bit like bringing this idea to life.
Since 2021 will be soon behind us, it's time to talk a bit with you about the progress we've made with the game.
The team
3 years ago, Creative Director Maxime Millet started working on his own on Exogate Initiative. He imagined the whole concept with the help of freelancers.
Earlier this year, 3 additional people joined the project:
Téo Quitellic, Unity Developer
Aude Legrand, 3D Artist
Chloé Matz, Communication & Community Manager
The game has strongly gained in shape and stability thanks to our team cohesion, which allowed us to release a demo!

The demo
First off, we needed to have a clear idea of the content we wanted to add and put forward in the demo while giving the player a glimpse of the scope of the game. We only showed around 5% of the game and tried to make it a smooth and intuitive experience.
Once we were happy with the mechanisms and the design consistency and playtested the demo internally, we were ready to share this experience publicly.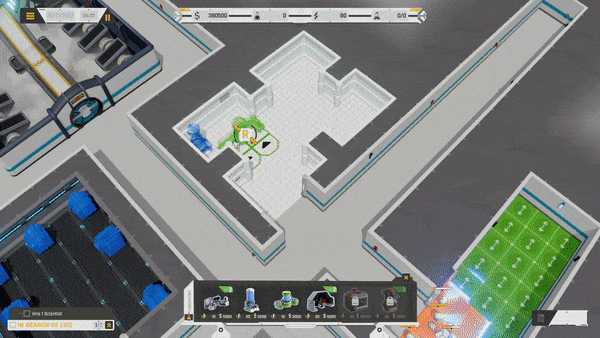 The demo is out on Itch.io right now, Steam demo will come later. We're doing it this way because Steam is the place where we have the most potential players. We wanted to make sure that our first public version is polished enough by submitting it to the Itchio community first before sharing it with the greatest number of players. We think bug reports and constructive feedback on various aspects of the game are easier to get by veteran players on Itch.io.
Time to talk about the full-game progress
The game is a big project. Once we have implemented something, adjustments are made all the time. For example, the doors' design has known many changes because of the other room objects aspects around. We regularly test the game to see the changes needed.
The equipment for all the rooms is in progress. We aim for a minimum of 60 objects for a minimum of 9 rooms to build, from advanced research tools such as samples analyzer or alien data storage to objects for relaxing moments like a yoga carpet.
We added 2 other classes to the Initiative: the Medic and the Engineer! They'll be very helpful with healing people when a mission goes wrong or crafting specific suits for planets with equipment requirements. There are 6 classes in total and we're currently designing the Scholar right now.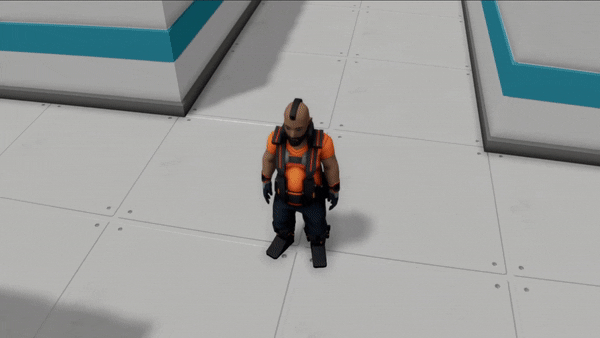 Regarding the missions, more than a hundred missions will be available in the game, with various encounters and outcomes as well. These interactive missions can be challenging since if you don't think twice about your decision, it will have consequences on the Gaters' physical and mental health – e.g. coming back stressed or injured, and you'll need to fix that once back to the base!
The main challenges
Marketing is always a pain for small teams. Targeting players is not an easy task but we hope sci-fi lovers and base-building & management games players will fall in love with the mechanisms, the references and this narrative touch that'll make your sci-fi dreams come true.
Also… We have tons of ideas for the game! We want to keep them organized and focus on all the top-priority implementations. Maybe some of these concept ideas won't be implemented at all or will come way later, but what we know for certain is that we want to give Exogate Initiative a long life.
We appreciate all the support around the game so far, there's still plenty to do but every encouragement boosts our motivation to go on the development.
Thank you and stay safe!
The Xeno Bits team