Quests
The quest system for Witch's Hut will be simple with one simple goal, unlock more rooms in the dungeon. As of now, we are testing with one quest to understand if this is the direction we want to go and if so, we will develop more in the near future.
The quests work as follows:
The player talks to the witch that is located in the hut to collect a quest, it will show what is needed and the reward.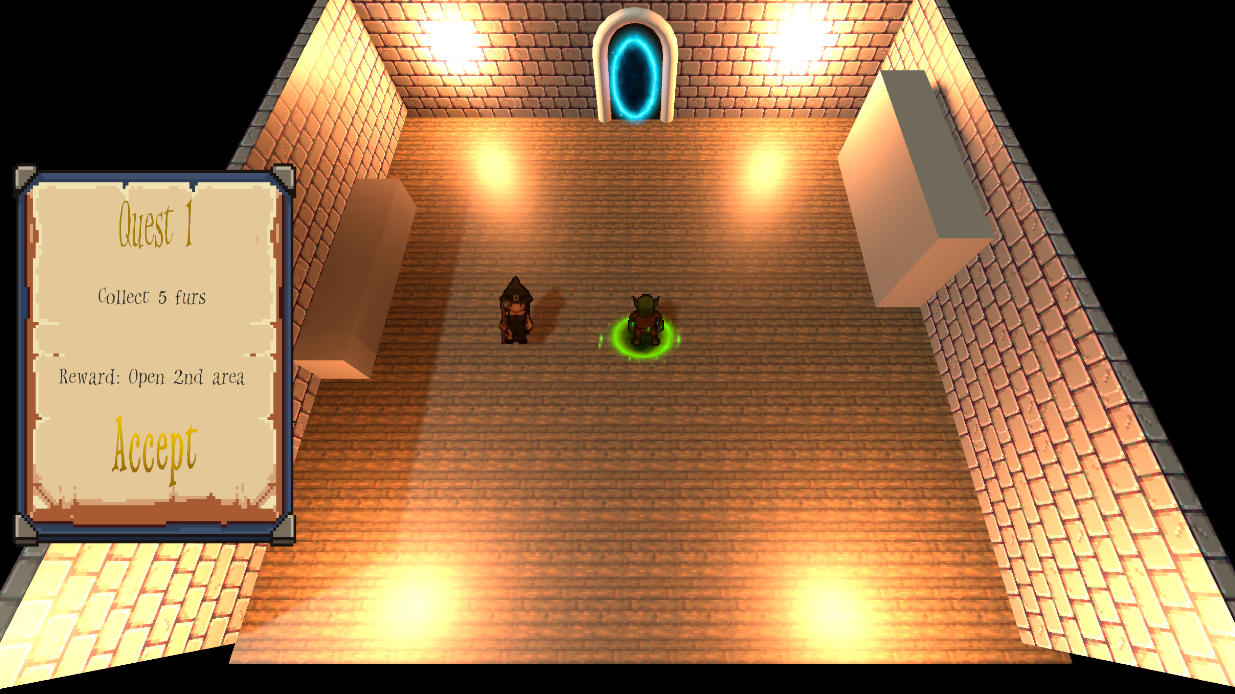 After that, the player must enter the dungeon and complete the task by defeating enemies to collect the necessary resources.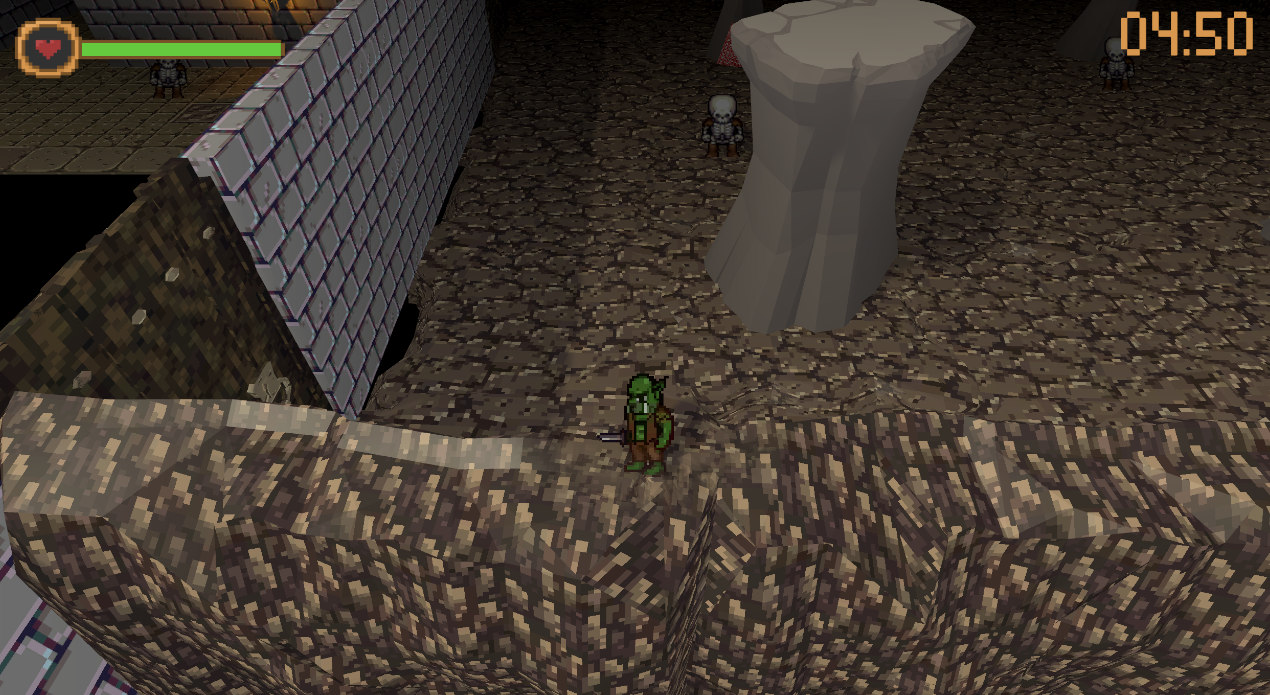 After doing so, the player must return to the witch to deliver the resources so that she can unlock the next area.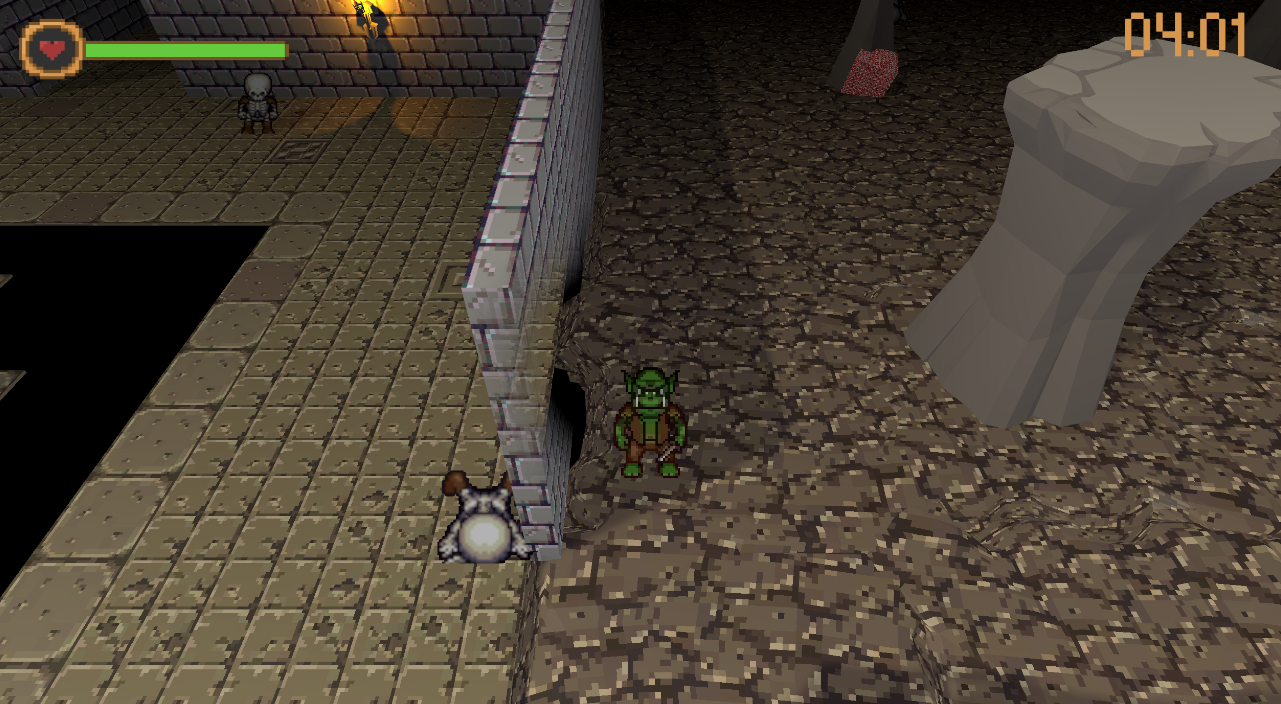 The player can after that take another quest and reenter the dungeon with more areas to explore.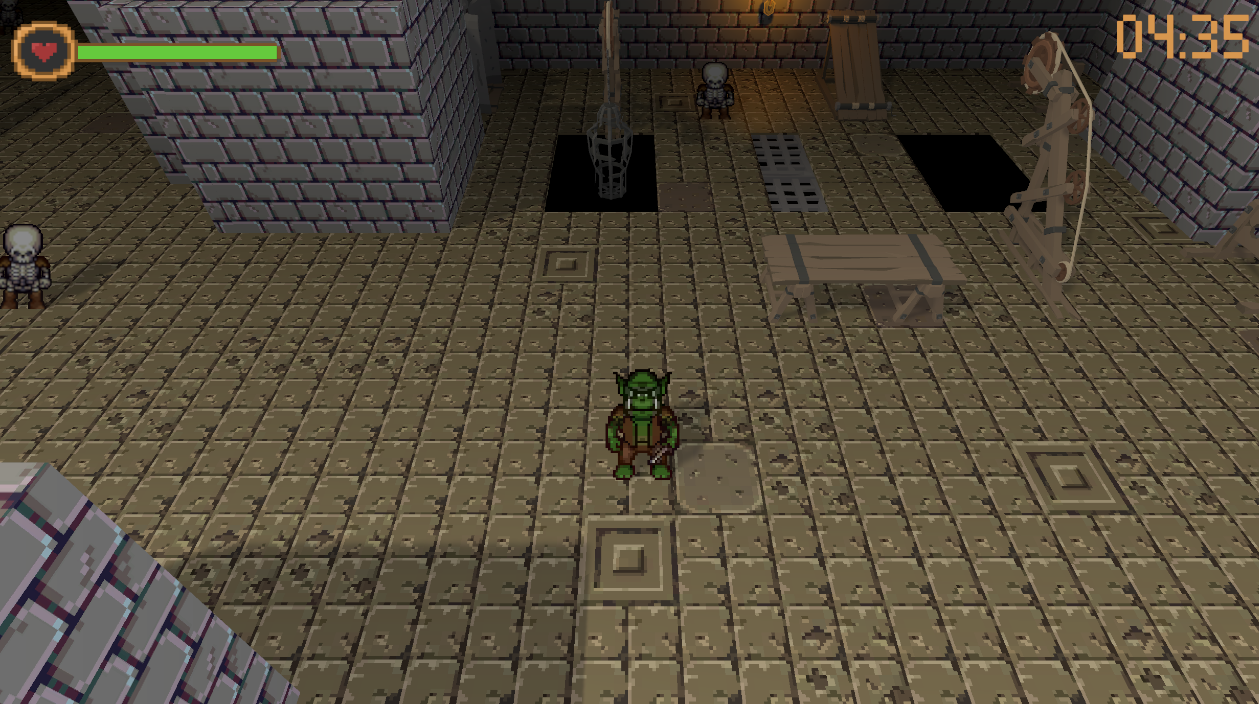 ---
Change in direction
Due to recent events that led to the reduction of our team from 3 members to 2 after loosing our programmer, the original vision for this game will no longer be possible to achieve. The quest system, as stated above is in a test phase since we don't know if it will be kept. The possibility of turning this game into something like a hack and slash is an option we are looking at due to our abilities regarding programming. In the end, Witch's Hut will be a simplified version of the original plan, but we will give it our best to deliver the best we can.
---
Conclusion
That's all for this devlog, thank you for reading and stay tuned for more updates.