Following last week first announcement, Adsumsoft is hard at work on its first exclusive title for Spil Games, "Robin Hood: Give and Take".
Build by a small team of 3 based in Singapore (designer Roberto Dillon plus artists Venty and Wendy Sing Si Hui). Robin Hood is a stealth platformer where the protagonist needs to steal gold from the tyrannical feudal lords to deliver it to the poor villagers across levels of increasing difficulty. The game is non-violent and the only way to win is to apply stealth, being patient and then very quick when a window of opportunity arises to sneak around undetected.
Here are some character design concepts from Wendy, including a few villagers and guards: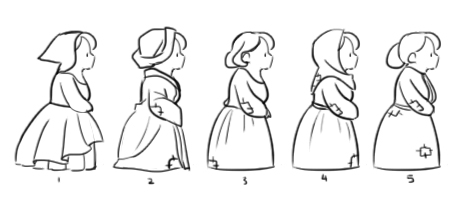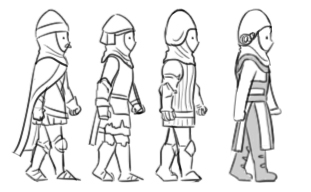 The game is a spiritual successor to an earlier Adsumsoft web and mobile title, Secret Santa, but actually it draws its original inspiration for its core mechanics from an old classic, the still fondly remember C64 game "Impossible Mission", albeit in a completely different and much simplified setting.
If you are curious to know more, follow us on IndieDB to stay in the loop for more updates and screenshots!
Previous update here
Next update: next week! :)