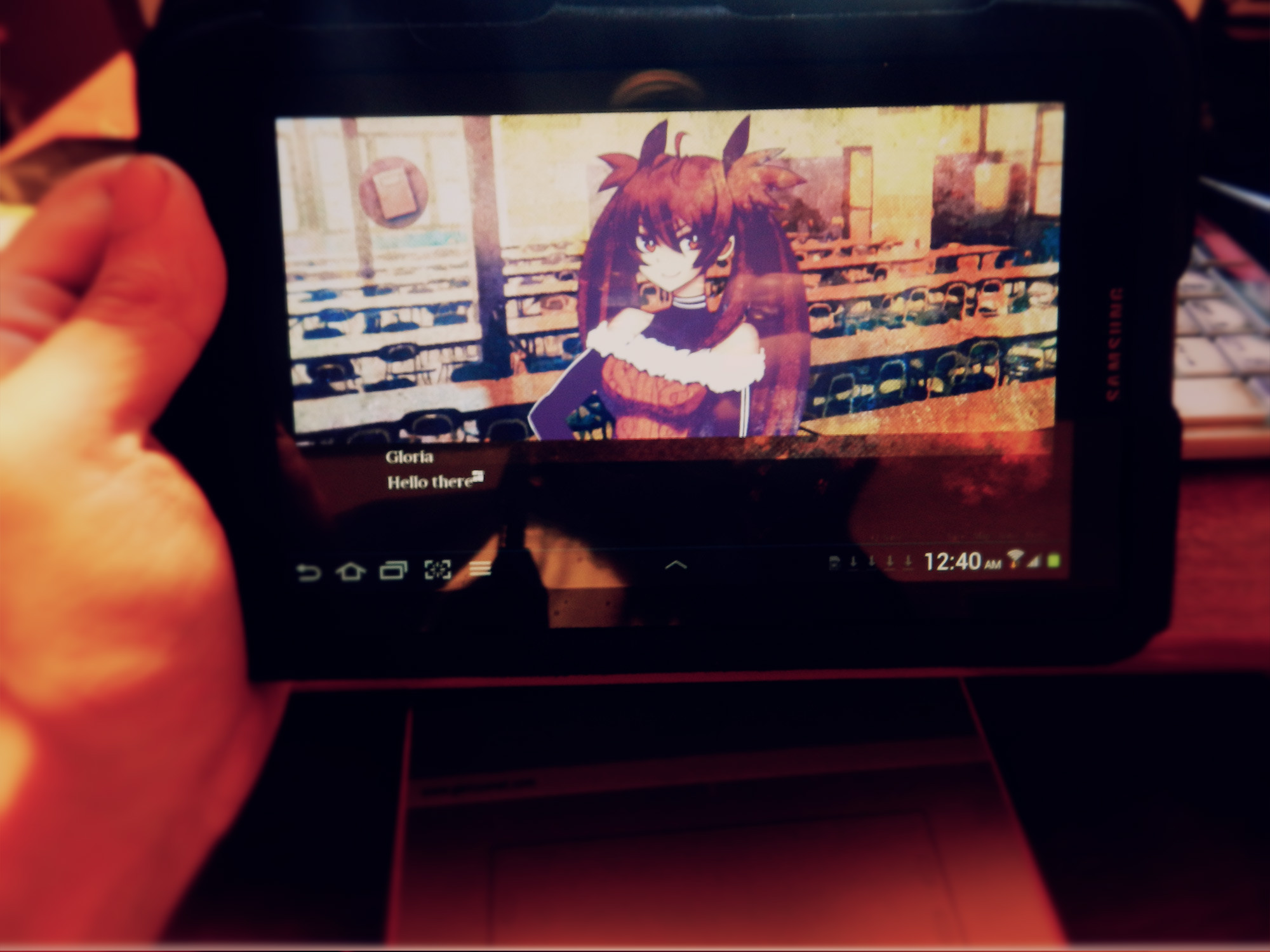 The New Adventures of Android Port
After some tests and the release of a Ren'Py* update with better Android support, we have decided to work on the Android version once and for all.
We did said that the Android version was coming sometime, but we never actually worked on it... we never really touched the Android SDK nor the RAPT tool for Ren'Py - we just kind of announced it without even knowing if it was really a possibility for us! gladly, a new Ren'Py update streamlined that process, making the port a total joy to work on, to the point I actually prefer to play the game on tablets rather than on my PC.
Android version is exclusive to tablets
Well, yes.
This is because there is not too much real state on phones so we are optimizing the title to run better on Android tablets. We are also adjusting the interface to get better results with touch input.
Some parts of the game feel better on tablets rather than using a mouse, like the EYE Trance bits where you explore the areas searching for clues and other stuff we plan to be exclusive to the Android version. I'm not saying the Tablet version will be the definitive version to get but it probably is!
Playable demo
We are going to release a demo next week and hopefully announce a launch date as well as open Pre-Orders. As some may know, this is a different beast than the free game we were making before, everything is done from scratch with new everything; this is still an episodic game though, and what we are going to release soon is a totally remade first episode, not the first and second in a free bundle like we were planning to with the previous version*. It will be sold through Desura and other storefronts with no real plans to do a Greenlight campaign.
And that's it, see you next week!
*Ren'Py is the engine we use to make this game
*The first episode was released for free in spanish last December, we had plans to release an English version of the first episode alongside the second, for free as well, but we decided to remake this game for a commercial release.