Development Vlog #12:
We added a couple of new menus, and now you can build structures, recruit units, learn skills and make new equipments as well.
By constructing a Marketplace you can also trade your resources.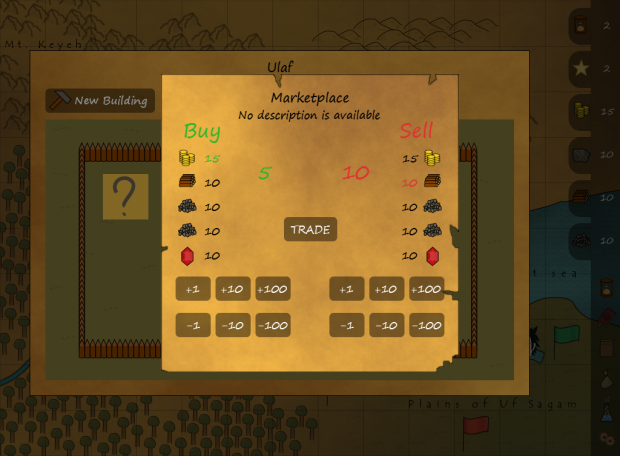 Marketplace
I thought that in this stage of the game adding the game's protagonist was highly needed, so after the last video I decided to draw it. Sohof has a walking and attacking animation, but later I am planning to add a couple more attacking animations, probably even some with other weapons as well.
Sohof's Aepedia entry has been reworked as well.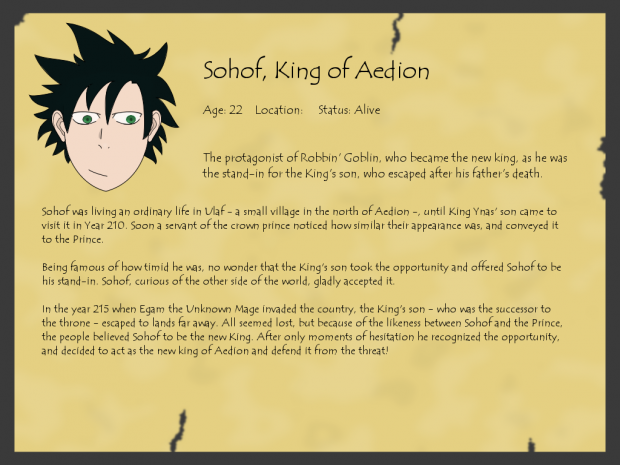 Aepedia: Sohof
If you have some feedback on the game, be it criticism (constructive) or suggestions, please share it either on indieDB, on our facebook page, or at tulipsarebetter.com.