The Great Whale Road - Development Update
We are planning to start our Kickstarter campaign on November 17. Despite quite a few changes we were able to stick to the November date for the Kickstarter, as we pressed on with development over the summer months.
Among other things we:
Redesigned the combat screen: Moved from a more digital table-top look to an isometric battle grid with larger characters.
Updated the game design and mechanics: We replaced part of the card mechanics with features on the tactical RPG side.
Implemented multiplayer functionality: We have a working implementation of online turn-based combat for two players. This will be the foundation for the demo as well as the starting point from which we will develop drop-in battles later on.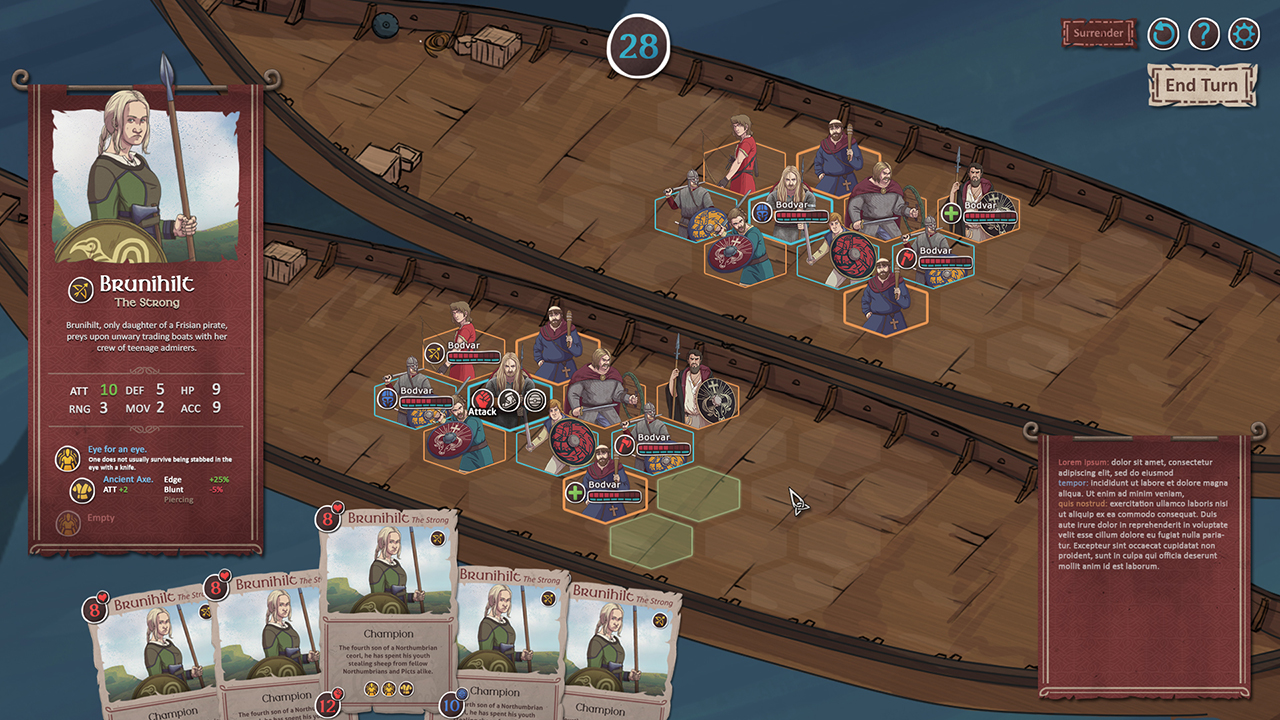 All this means that we are not only ready for our Kickstarter campaign, but that we will also have a demo. We decided to focus on the combat system for the demo, which will allow us to showcase a self-contained part of the game at a very good quality level for a pre-alpha version. The demo will bemultiplayer only, AI is a huge feature and will be added later on as part of single player.
We will write about the combat system in more detail over the next week or two, so I will just provide a quick summary here:
Combat has two main systems; the first one is a turn-based tactical battle system, the other one is a deck of cards system. You have to plan your strategy before combat, on the battlefield you first place your starting characters and then play additional characters and war cry cards from your deck. On the deck management screen you choose the characters that form your crew, which weapons and armour sets they will be carrying during battle, the special action of each of your characters, and what war cry cards suit your play style. Characters can die permanently in the final version of the game, so you shouldn't get too attached to them.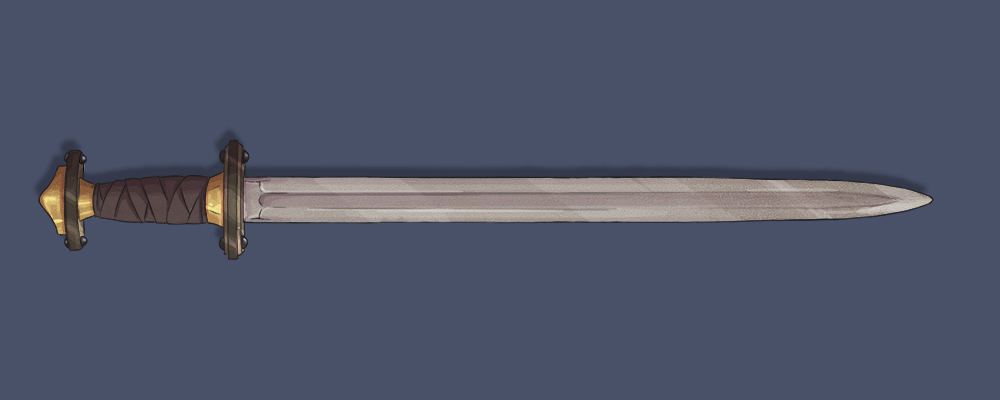 We also decided to split up culture groups into smaller pools to allow for more recruiting variety. We started with the Anglo-Saxons, and in the demo there will be a Northumbrian crew in addition to a Frankish and a Danish one.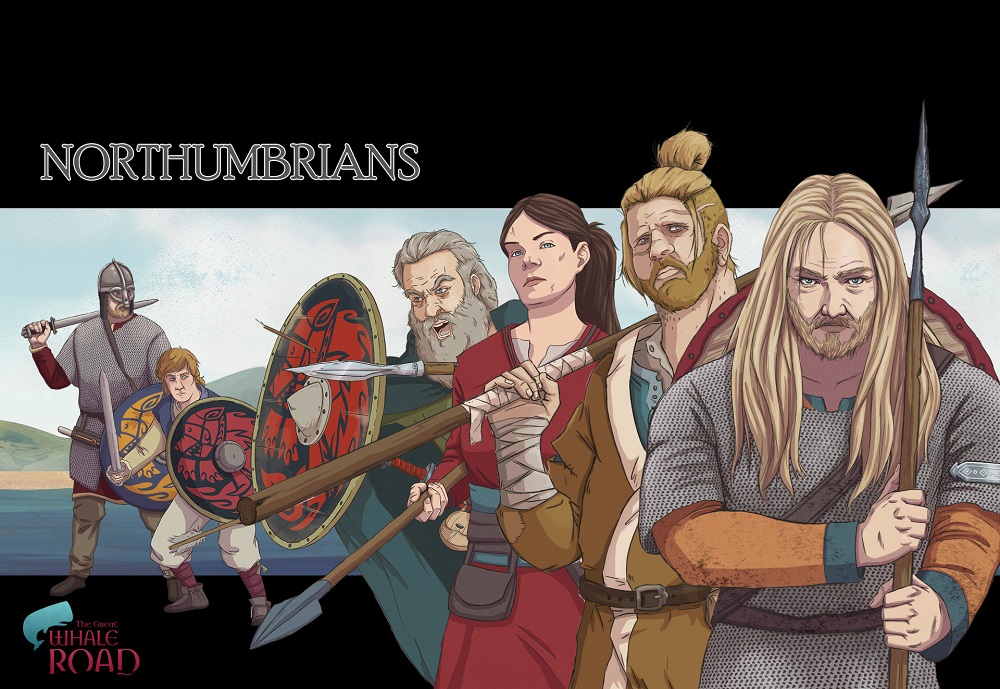 All art continues to be digitally hand-drawn (this means hand-drawn using a graphics tablet instead of pencil and paper). Every small item is hand-crafted, including icons and buttons.
This Scrum (development period covering the first two weeks of October) we work primarily on combat animations, deck management, combat logic, data management refactoring (we are using Playfab and Photon as our 'server-side'), and of course plenty of bug fixing. During the next Scrum in the second half of this month we will focus on the tutorial, testing and bug fixing. We should also have the SFX and music available for integration. We will also add animations to the front-end, as well as the combat screen background.
What would The Great Whale Road be without whales?