Hello, Welcome to the first development update! So without to much of a big introduction let's start about all the things that have been added so far:
1. To start off 4 faction with their units have been added: Saradominist Kingdoms, Guthixians, Zamorakians & Bandosians. None of these are fully done though yet (you will read later why.
2. Runescape Soundtrack has been added to both menu and battles
3. Runescape vegitation and terrain has been added, I included the textures for terrain from pre-eoc as well which you can see in the video.
4. Runescape looking interface has been added.
Now before I talk about any changes I want to announce that my intention is to release an alpha custom battle version of my mod. This will include the factions I named. The reason they are not done (although I had actually finished both Zamorakians and Saradominists Kingdoms) is because I am redoing many units and scrapping many as well replacing them with others. This is due to the fact I managed to get my hands on a 2011 version of the Runescape cache which means there are many more cooler but still old school looking versions of monsters and creatures compared to OSRS. Another reason is that many of these units started to look like a clone army so I am adding variation now. Some examples of new models: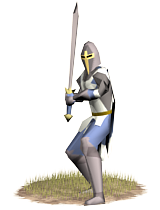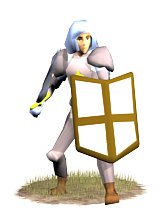 Eventually the mod is supposed to have 10 factions, custom battles, historical battles and campaign).Another important aspect of the mod is the style, I am going for the 08-11 era style.
However doing all this on my own is hard especially things like mapping and making animations. This is why I look for other modders to help me.
The Alpha I release is custom battles only, when I release it I am not sure yet as I have to rework and add plenty of units. To get a taste of what it would look like check this video:
That was it for now, till next time. :)
PS a massive thanks to Wlesmana from LOTRTW for letting me use his animations as well as the RTW modding community for all their help and advise!
Kind regards,
KurdishNomad