Main Menu and Pause Menu
One of the main new features that I have been focusing on lately is the Main Menu functionality. As seen below, it's very similar to the Pause Menu at this point, except with your game title being displayed at the top in a larger font.
Also, as with the Pause Menu, the Main Menu can be enabled/disabled from the Game Configuration dialog. When disabled, your game will launch the startup script right away instead of first displaying the Main Menu (as it had previously behaved). When enabled, clicking the "Start" button on the menu will launch the startup script.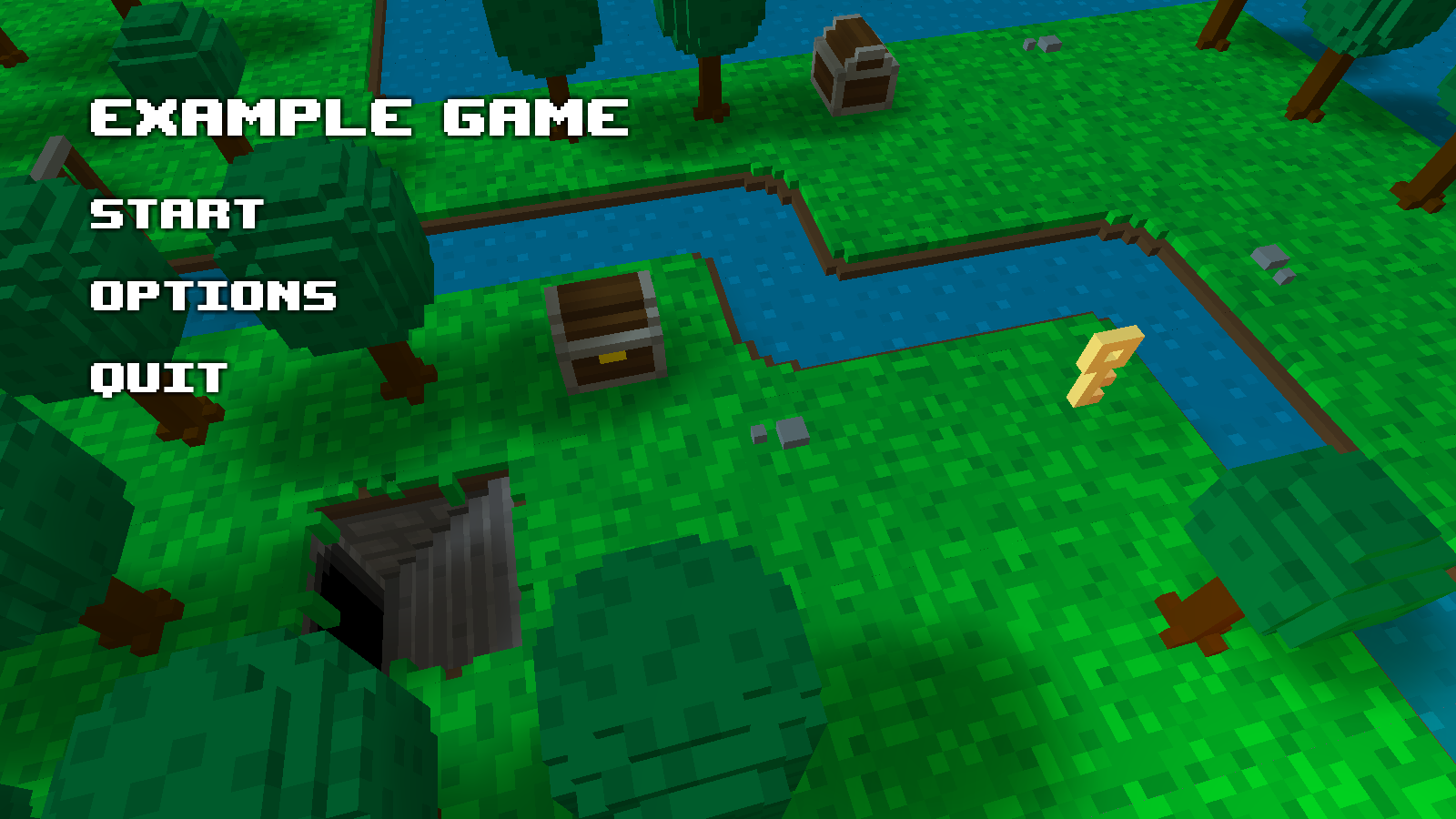 To accompany the new Main Menu functionality, there is a new "Main Menu" tab within the UI Editor. This editor will give you a static preview of the menu's appearance. The Properties panel to the left provides options for designating the menu's background. Currently you can select between a solid color background or a 3D view of one of your maps. When using a map as a background, you can choose from a saved camera position. Camera positions are discussed a bit later on in this post. In a future release, you will also have the option of using an image for the menu background.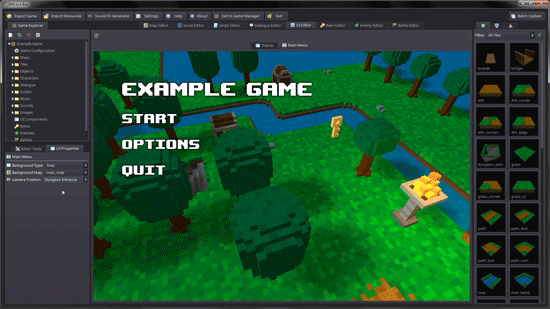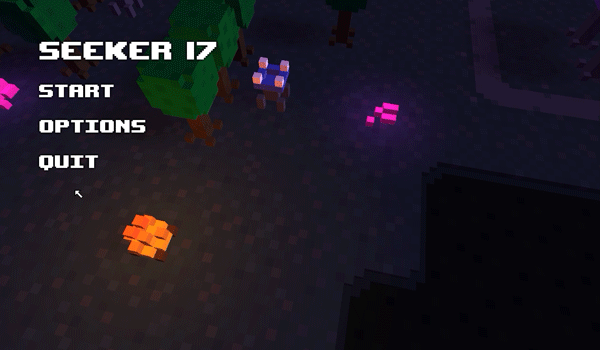 In regards to the Pause Menu, I've added a "Back" button with an arrow that animates while hovering over the button. It's surprising how much of a difference something like a small animated arrow can make! My plan is to try to add more "juice" like this to everything as it definitely can make the experience much more interesting. :)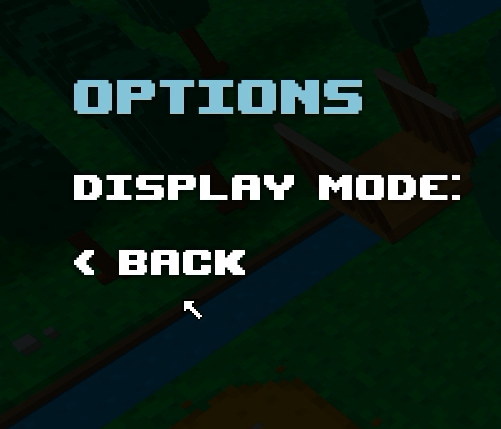 Free Camera Mode
The "Free Camera" mode is a feature that I recently added to the Map Editor and can be toggled on and off from the toolbar. When enabled, the camera can be flown around the map freely as shown in the GIF below. This should make editing your maps easier as it will allow you to move closer in to work on harder to reach locations.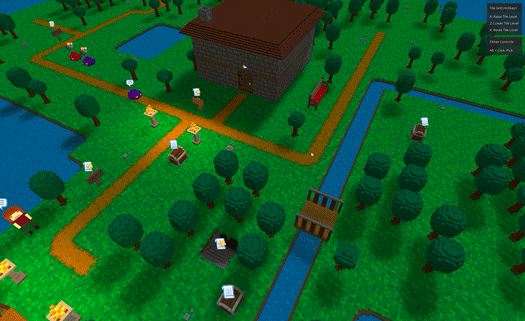 Saving Camera Positions
Another Map Editor feature that relates to the free camera mode is the ability to save camera positions. These camera positions will have multiple uses, such as for your Main Menu background, scripting camera movements, or even simply as bookmarked/favorite positions for quickly navigating to different areas of a map while editing in the Map Editor. These saved positions will appear grouped together on the Properties panel under "Camera Positions".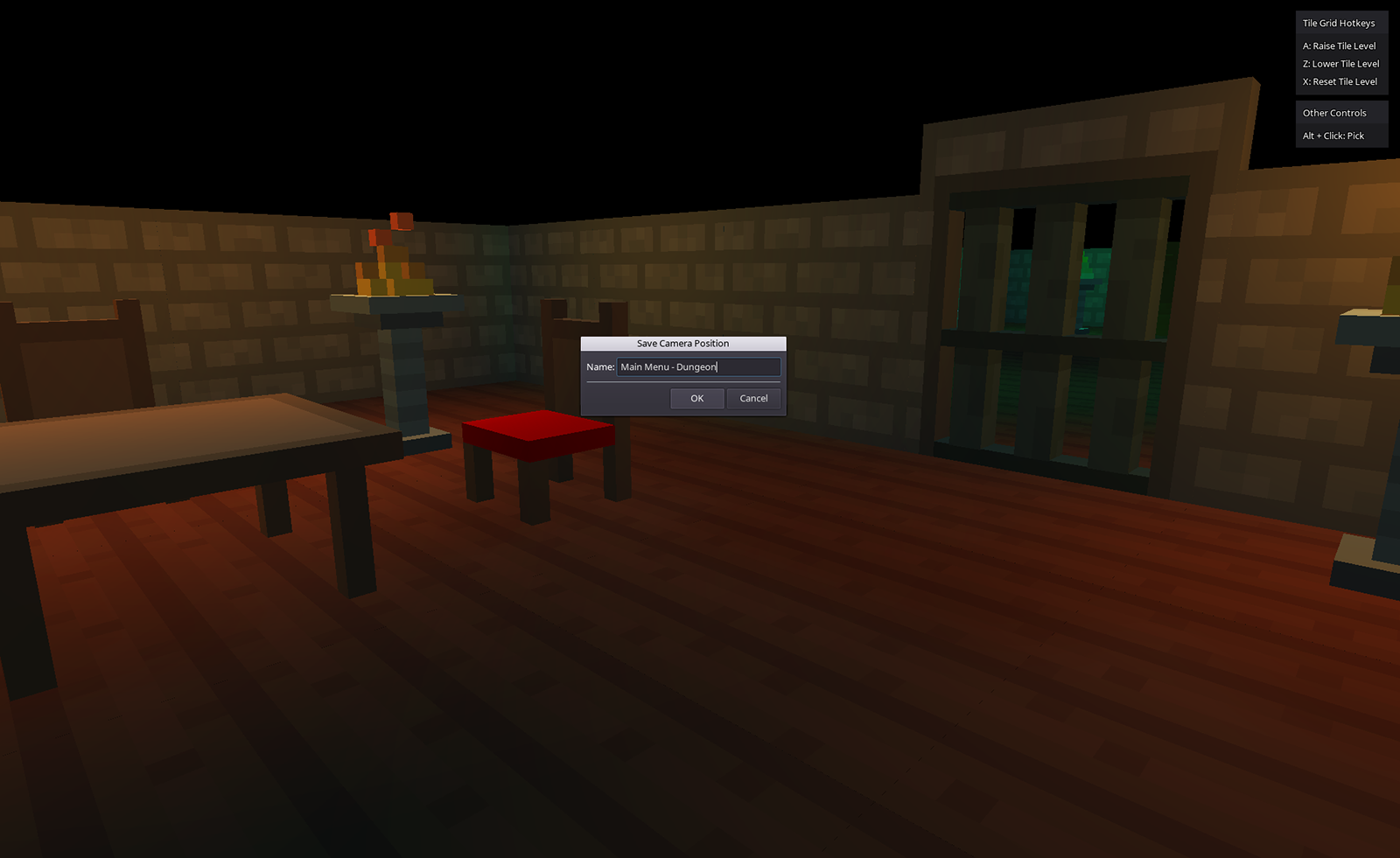 Website Update
Lastly, for anyone interested, I've updated the main website for RPG in a Box to include my Twitter feed in the sidebar. This will give better visibility into my activity since these larger cumulative updates are less frequent. And of course, you can always follow me on Twitter for frequent updates! I typically try to post at least a few times each week with screenshots or GIFs of what I am currently working on.
Thanks for reading!