Development Update 9# - Hello 2015, Hello Long Overdue Update.
2112TD brings you a beautifully immersive tower defence experience. Expect to see all the classic ingredients that make TD games so timeless and everlasting, complimented by features adapted from the real time strategy genre.
Set 100 years in the future, you must battle inter-dimensional hell spawn across the solar system in a desperate struggle to defend Humanity from total annihilation.
Hello and a Happy New Year from the 2112TD team.
It's been a while since I've posted an update so I thought I best get one in before folks start to think we have retired early. The truth is far from it, 2112TD continues to develop, much of the work taking place is now behind the scenes as the majority of visual design has been finished.
Over the past month, Stirky has been performing a major overhaul of the game code. We've been using the games first map, the Pluto Observatory Outpost as a testing ground for much of the games assets. Naturally things don't work and have to be tweaked, tweaked and tweaked more until they do. Sometimes they just don't and that's fine… back to the drawing board! But all the tinkering means things get messy. Through January Stirky will be making a start on building the first map and implementing wave plans so that we can begin testing game play.
Unfortunately we lost Mike Fong who was responsible for designing the vehicles and game towers. He will be missed dearly and I can't praise him enough for really capturing the games aesthetics through his design. He is a fantastic artist and I wish him all the best in his career. Fortunately I am in contact with Mike's replacement who will be finishing off the remaining designs so expect some more beautiful designs soon.
New Content
And now it's time to welcome a few new friends to the 2112TD...
The Hunk final 3D Model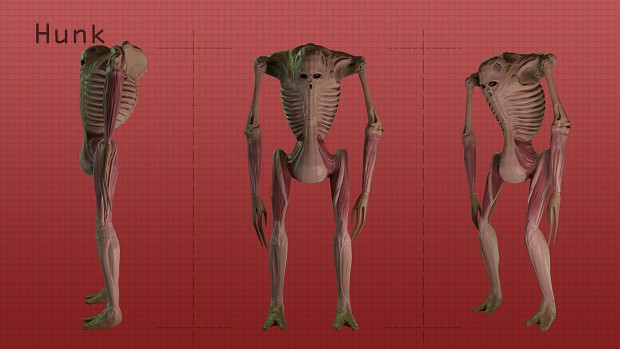 The Muscle Hound Final 3D Model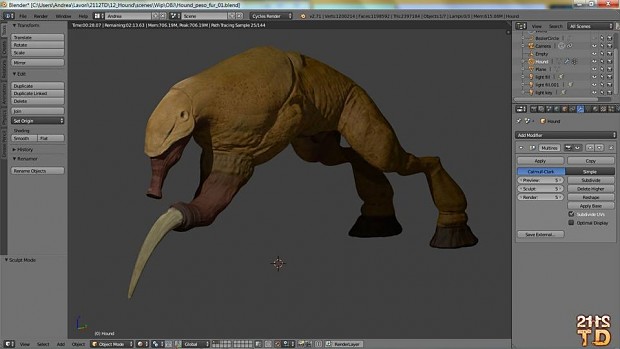 Both of our newly modelled monsters are waiting to be unleashed in game!
Andrea is just polishing off the remaining structures for the Asteroid moon map as well..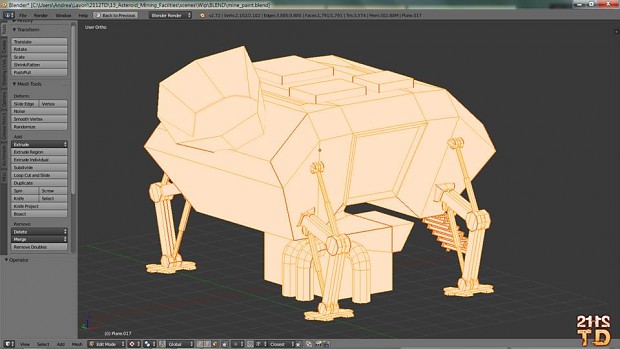 The first 2112TD trailer has been created along with a brand spanking new website which will be rolling out in March with our Kick Starter campaign.
Thanks for reading. Keep connected with us, watch our page and find us on:
Facebook
Twitter
2112TD Website
James