Faction: Ulmanato Ranquel
Los ranqueles son un pueblo originario que habitaba un territorio que actualmente es parte de la República Argentina. Inicialmente fueron parte de los pampas antiguos, relacionados con los pehuenches, puelches y los huarpes.
Eran cazadores, nómadas y durante buena parte del siglo XIX se mantuvieron en alianza con varias tribus, con quienes incursionaron con malones de agresión o represalia por las incursiones y avances españoles y luego argentinos en el oeste de la provincia de Buenos Aires y el sur de la provincia de Córdoba, así como las de Mendoza, San Luis y Santa Fe.
Los ranqueles vivían en comunidades regidas por un consejo de ancianos y un lonko (cacique). Los ancianos eran muy considerados en el pueblo ranquel, y sus opiniones muy tenidas en cuenta a la hora de tomar decisiones. Para llegar a ser lonko, se debía ser descendiente de la dinastía gobernante, pero ello no era suficiente, sino que el aspirante debía demostrar aptitud y capacidad, de lo contrario se elegía alguien que reuniera mejores condiciones.
Su líder en el mod es el lonko Calfucurá (Callvucurá )(Callvú-azul curá-piedra).
Nacido en la actual Chile a fines del siglo XVIII, llegó a tierras argentinas instalándose en Salinas Grandes, a las que llamó Chilihué (Nueva Chile) en el año 1834.
Allí formó la confederación de los pampas, siendo el cacique general de toda la caballería indígena.
Su poderío brilló hasta su derrota en San Carlos (provincia de Buenos Aires) en marzo de 1872, muriendo al año siguiente el 3 de junio de 1873.
Fue el cacique mas poderoso de cuántos hubo en su época y fundador de la dinastía de los Piedras, ganándose el apodo de "Emperador de las Pampas".
------------------------------------------------------------------------------------------------------------------------------------
The Ranqueles are native people who inhabited a territory that is currently part of the Argentine Republic. Initially they were part of the ancient pampas, related to the Pehuenches, Puelches and the Huarpes.
They were hunters, nomads and for much of the 19th century they remained in alliance with various tribes, with whom they raided malones of aggression or retaliation for the Spanish and later Argentine incursions and advances in the west of the province of Buenos Aires and the south of the province of Córdoba, as well as those of Mendoza, San Luis and Santa Fe.
The Ranqueles lived in communities governed by a council of elders and a lonko (chief). The elders were very considerate in the Ranquel people, and their opinions were very taken into account when making decisions. To become lonko, one had to be a descendant of the ruling dynasty, but this was not enough, but the applicant had to demonstrate aptitude and ability, otherwise someone who met better conditions was chosen.
Their leader in the mod is the lonko Calfucurá (Callvucurá) (Callvú-blue curá-stone).
Born in present-day Chile at the end of the 18th century, he arrived in Argentine lands settling in Salinas Grandes, which he called Chilihué (New Chile) in the year 1834.
There he formed the confederation of the pampas, being the chief general of all the native cavalry.
His power shone until his defeat in San Carlos (province of Buenos Aires) in March 1872, dying the following year on June 3, 1873.
He was the most powerful cacique (chief) of how many there were in his time and founder of the Piedras dynasty, earning the nickname "Emperor of the Pampas".
------------------------------------------------------------------------------------------------------------------------------------
Os Ranqueles são um povo indígena que habitava um território que atualmente faz parte da República Argentina. Inicialmente faziam parte dos antigos pampas, aparentados com os Pehuenches, Puelches e os Huarpes.
Eles eram caçadores, nômades e por grande parte do século 19 permaneceram em aliança com várias tribos, com as quais invadiram malones de agressão ou retaliação pelas incursões e avanços espanhóis e posteriores da Argentina no oeste da província de Buenos Aires e no sul da província de Córdoba, bem como as de Mendoza, San Luis e Santa Fe.
Os Ranqueles viviam em comunidades governadas por um conselho de anciãos e um lonko (cacique). Os anciãos eram muito atenciosos com o povo de Ranquel e suas opiniões eram muito levadas em consideração na tomada de decisões. Para se tornar lonko, era necessário ser descendente da dinastia governante, mas isso não bastava, mas o candidato tinha que demonstrar aptidão e habilidade, caso contrário, alguém que reunisse melhores condições era escolhido.
Seu líder no mod é o lonko Calfucurá (Callvucurá) (Callvú-azul curá-pedra).
Nasceu no atual Chile no final do século 18, chegou a terras argentinas instalando-se em Salinas Grandes, que chamou de Chilihué (Novo Chile) no ano de 1834.
Lá formou a confederação dos pampas, sendo o general chefe de toda a cavalaria indígena.
Seu poder brilhou até a derrota em San Carlos (província de Buenos Aires) em março de 1872, morrendo no ano seguinte em 3 de junho de 1873.
Foi o cacique mais poderoso de quantos existiram em sua época e fundador da dinastia Piedras, ganhando o apelido de "Imperador dos Pampas".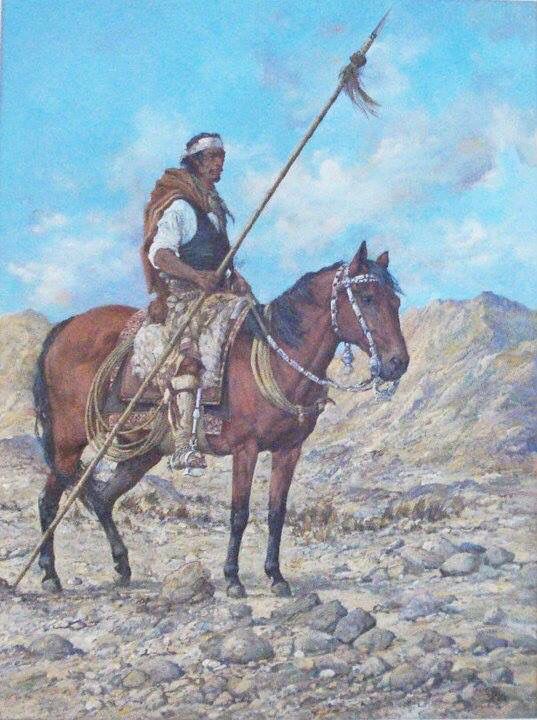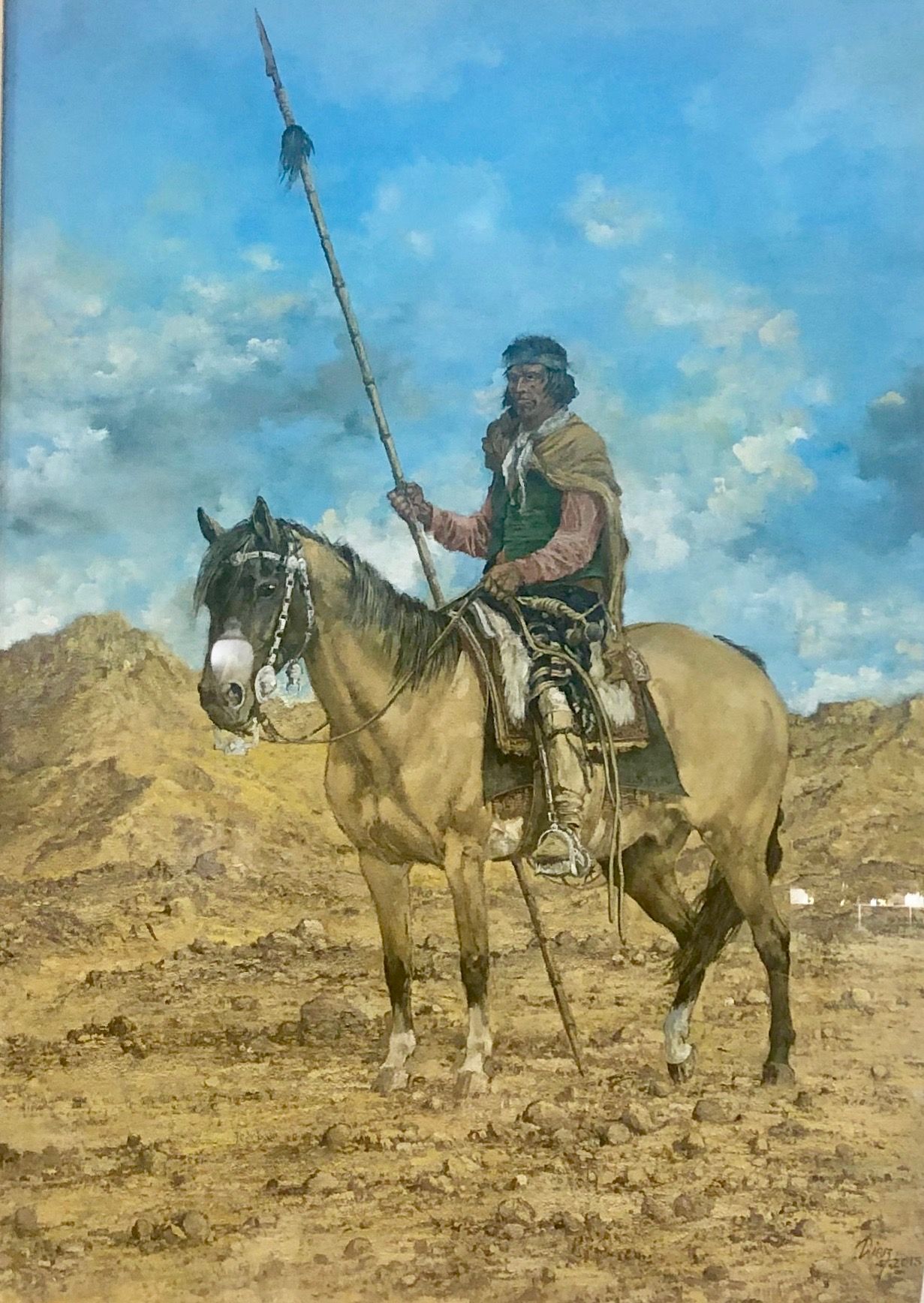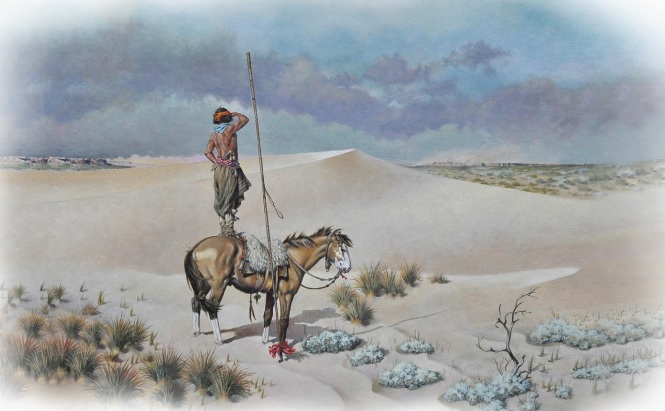 Calfucurá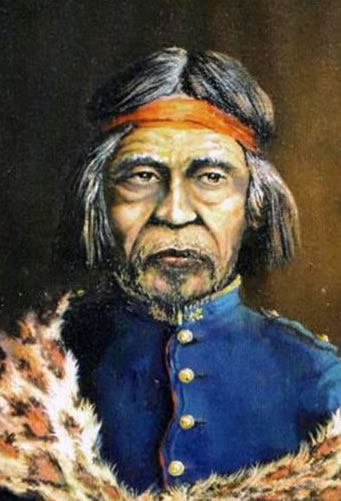 Troop trees
On the top: the rebel troops tree. You can recruit this troops in camps on the map.
Below that, the faction troops tree. Remember that you will be able to recruit this troops only if you are part of the faction (mercenary or "vassal").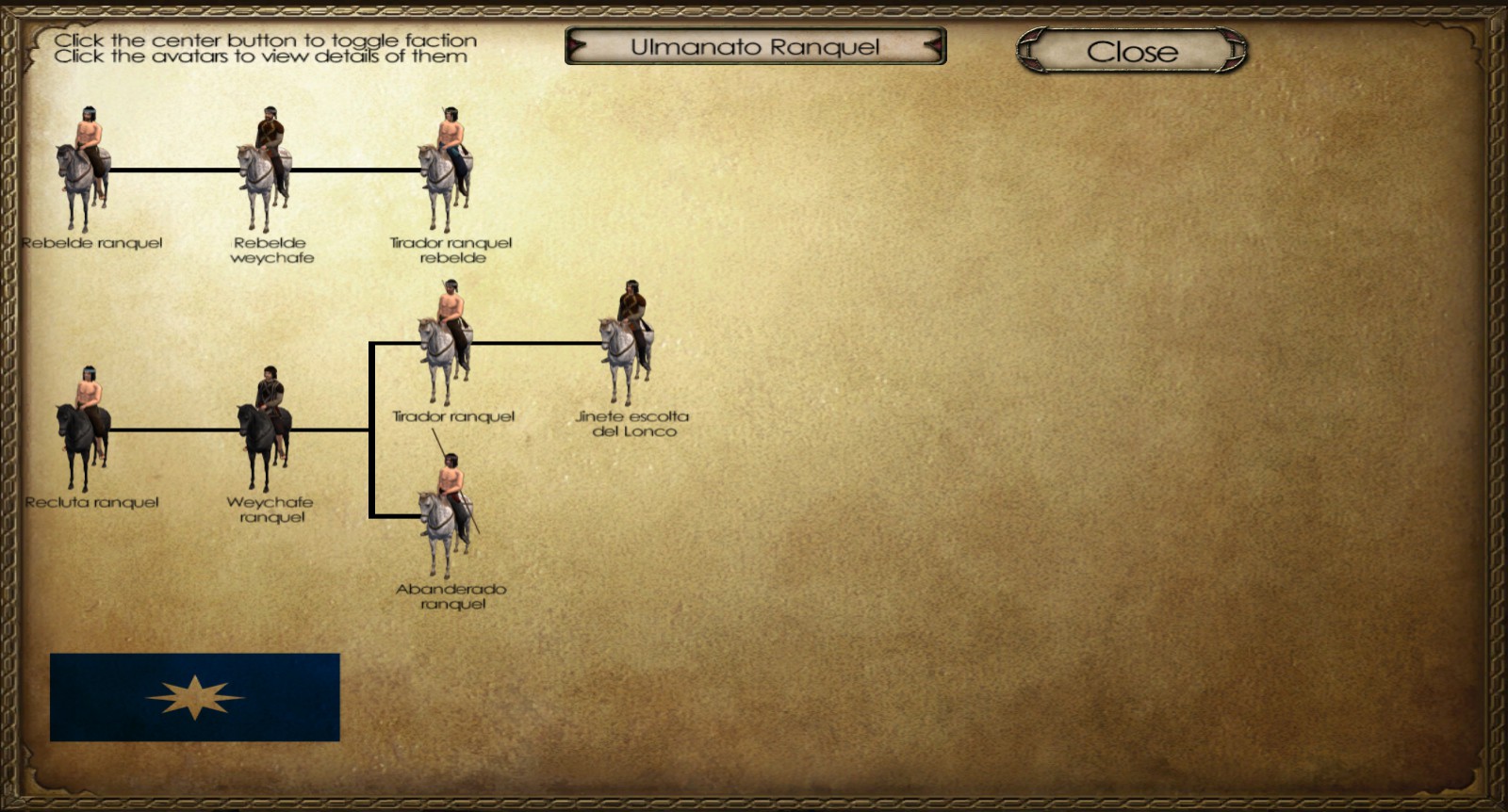 Territory and goals
The Ranquel Confederation is losing ground against Argentine forces.
Their objective is to be at peace as much as possible, and when Argentina is affected by the Paraguayan war, try to recover the lost territories.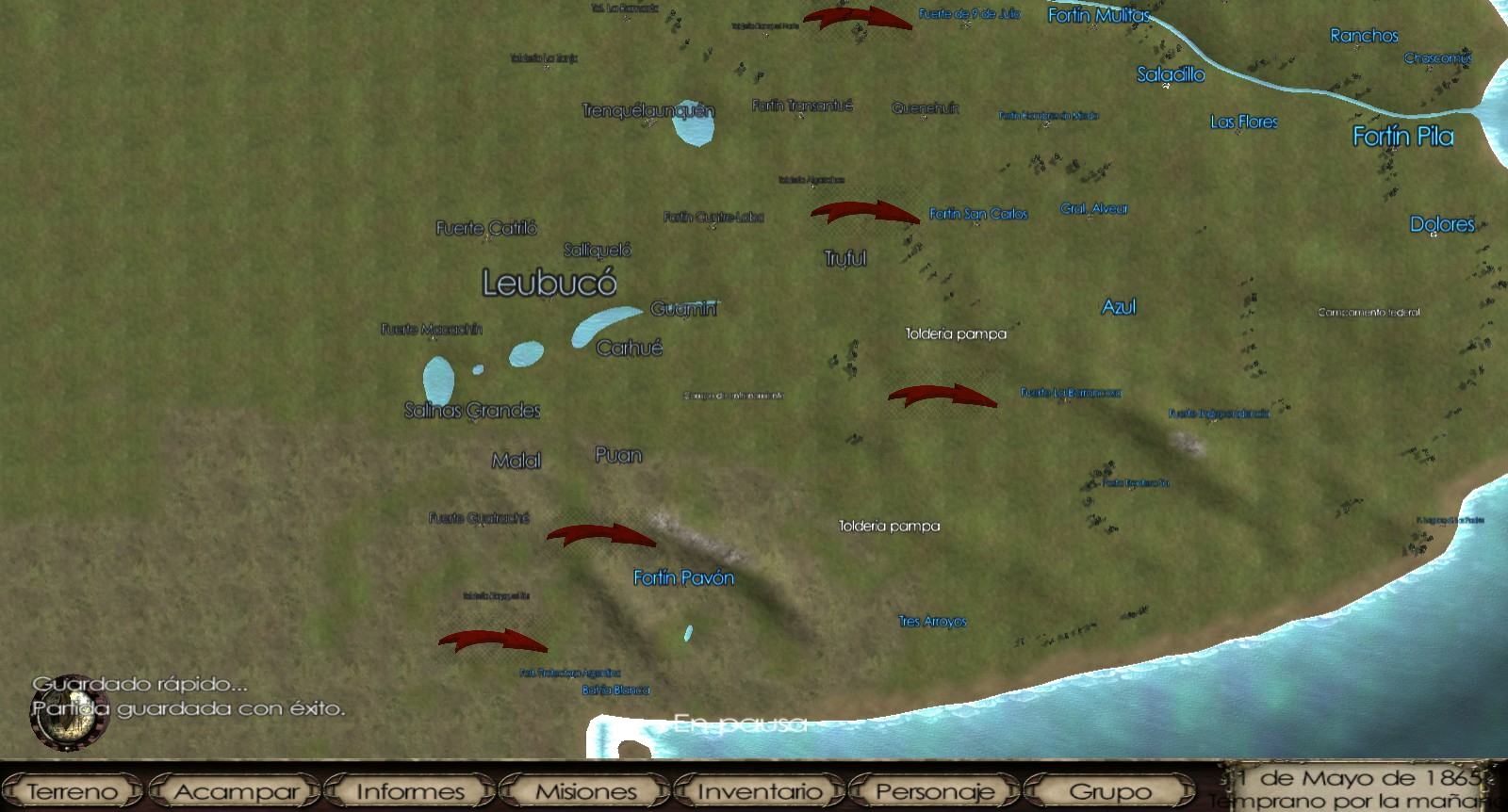 Note: We still have to make faces and outfits for this faction.