Blood Splatter
Throughout the development it has been clear that there was something missing. Now zombies will splatter blood on the ground and walls on impact. This has greatly improved the look and feel of the game, and makes killing zombies all the more enjoyable. The images below are meant to demonstrate the blood splatter feature.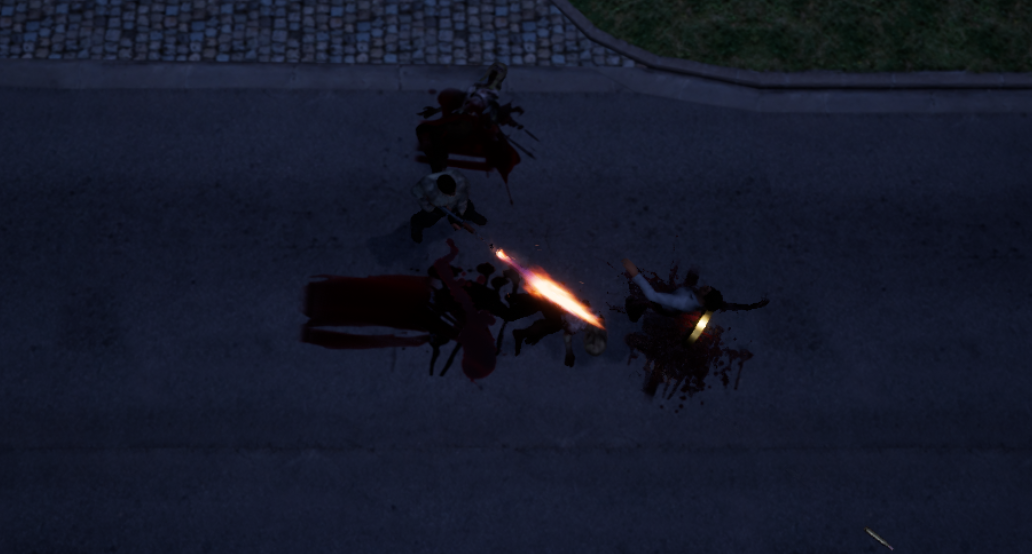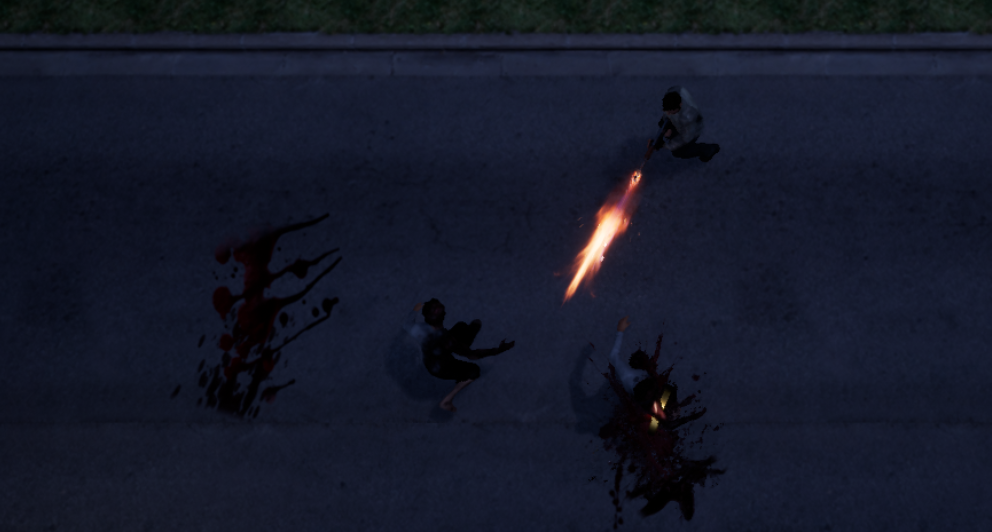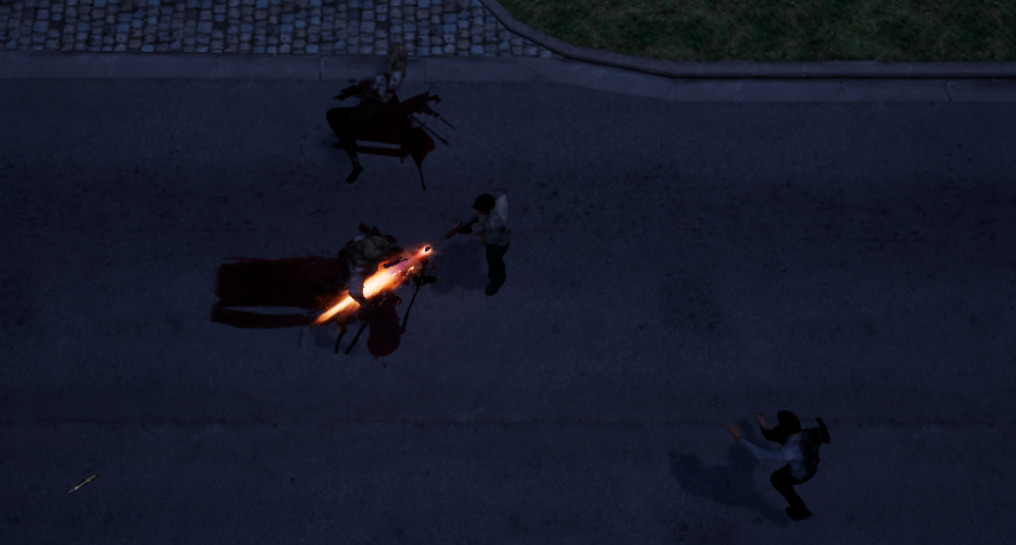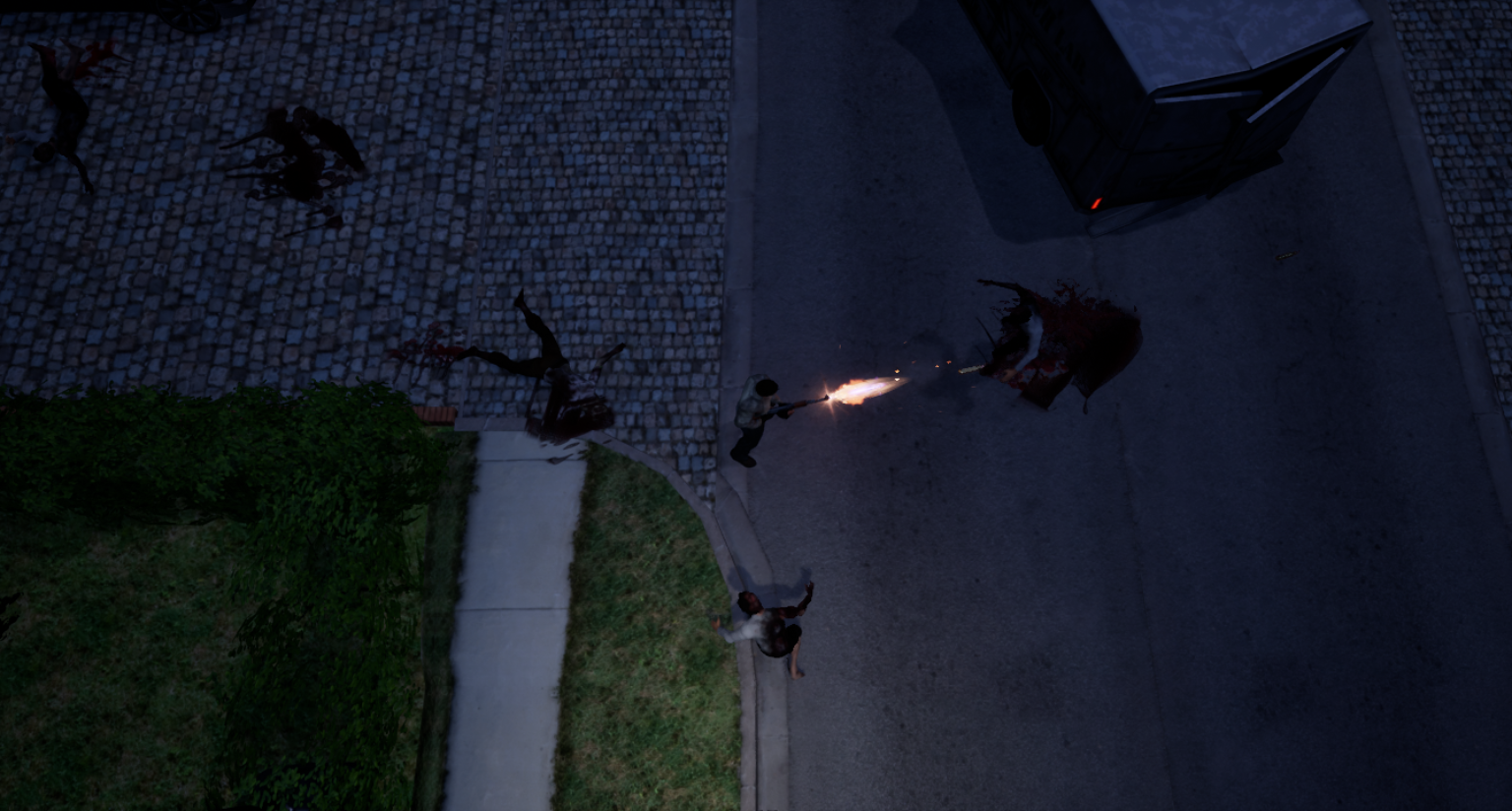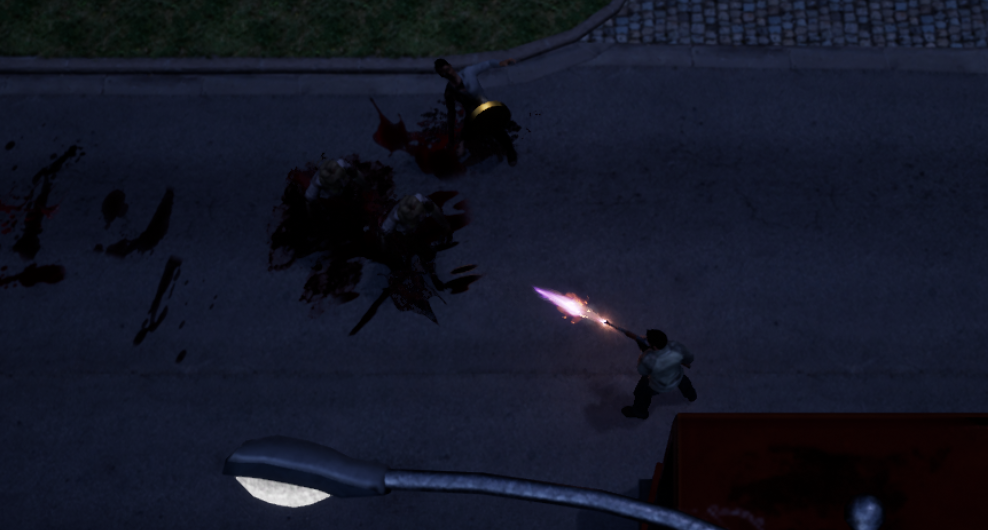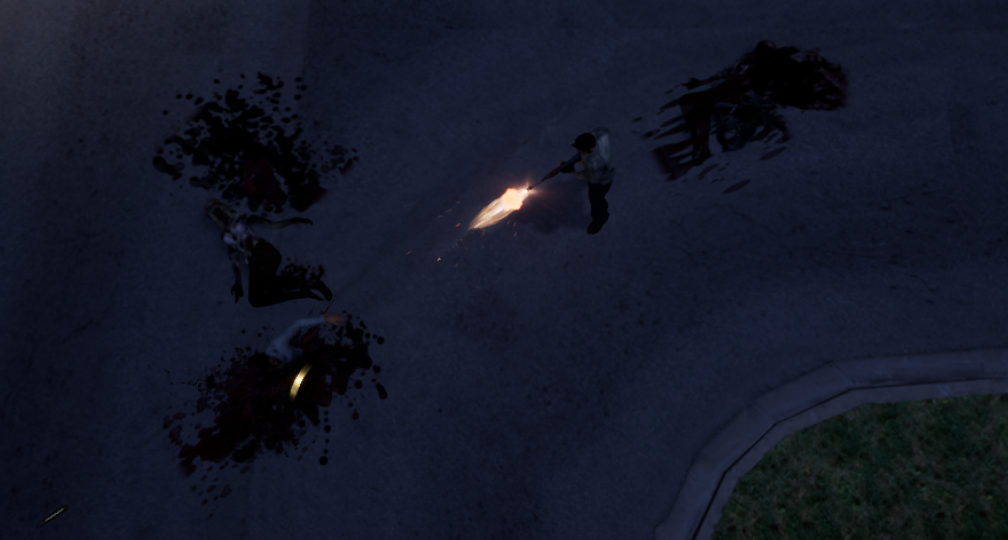 Results of Early Play Testing
The early results of play testing have been very positive. Many of the features of the game have been well received. However, some people felt that the destructible environment took away from the look and feel of the game. As a result, we have scaled back the destructible environment, still keeping with the hidden parts of the map, and the interactive objects that allowed for killing zombies.
Future of Development
Heading in to the new year we are working hard to build a great game. We are happy to say that we are on track for a summer release. Thank you for all the support.