It has been a busy week, making promotional media and doing some marketing research but I have managed some time to work on PhaserCore.
The secondary weapon system mechanics are done. As soon you stop firing, the game enters into "bullet time" allowing to easily switch weapons. This has been designed with phone and tablets in mind (although works perfect on PC/MAC too) as it easily allows interacting with the ship without being killed at the very moment.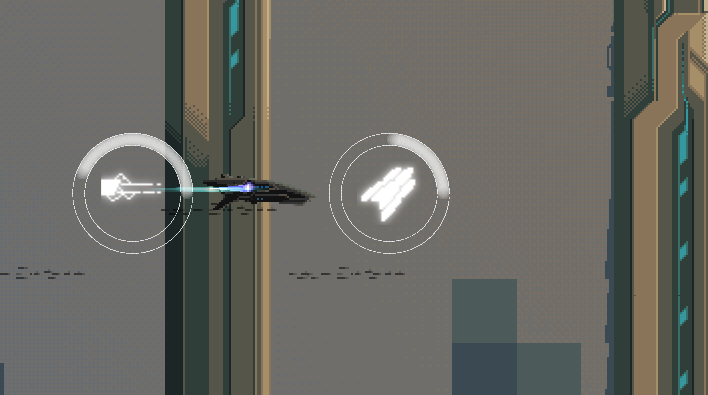 The overlay shows the remaining time available for each weapon with a circular gauge. Once activated (clicked our touched), the weapon is selected and the ship is surrounded by a bigger circular gauge displaying the remaining time available for the secondary active weapon.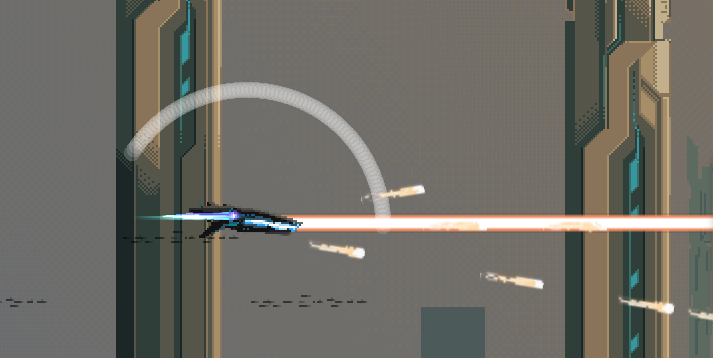 Once you have been firing enough and the circular gauge is consumed, your secondary weapon is depleted. You will not be able to fire it again until you pick up ammunition for that weapon. Hopefully you can easily switch to another weapon and keep unleashing mayhem among your enemies! Don't worry, your primary weapon will always be online so that you will not miss any explosions at any moment!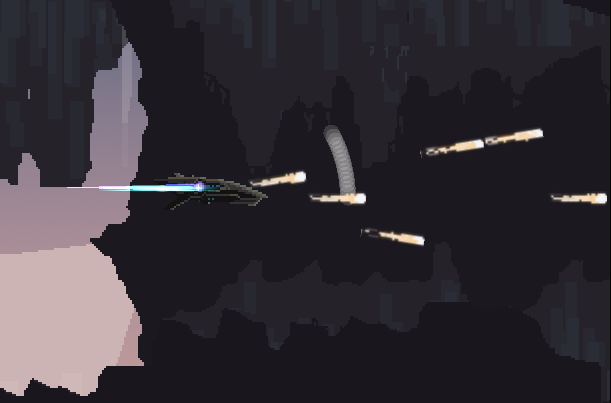 The next image shows how they Raygun is almost depleted but you have some missiles available. In fact the gauge is about time, not about how many missiles left or plasma (for the raygun) your ships has. The weapon system is designed around how much time (of usage) is left for each weapon.
So far I'm happy with that weapon system but it will be revised in the future with feedback from everyone.
Fly safe!