As the final touches are added to Particle Shield, our focus has moved towards the final features and bug fixes. Tremendous progress was made over the last week as I was able to focus full attention to development efforts. We are almost there!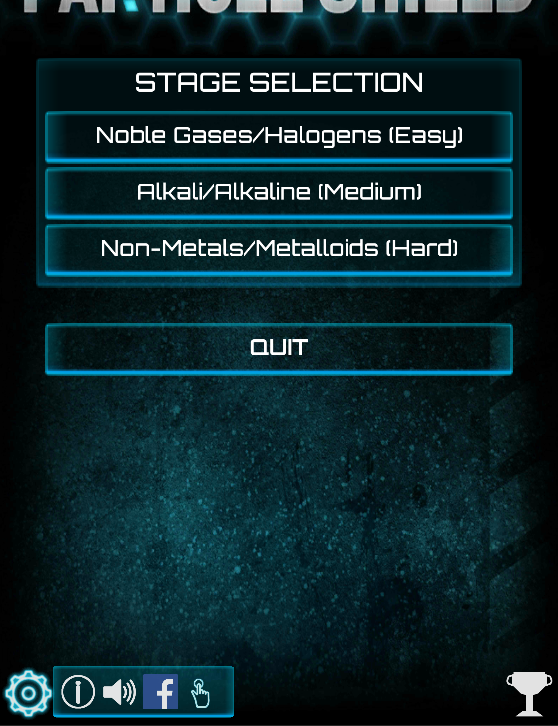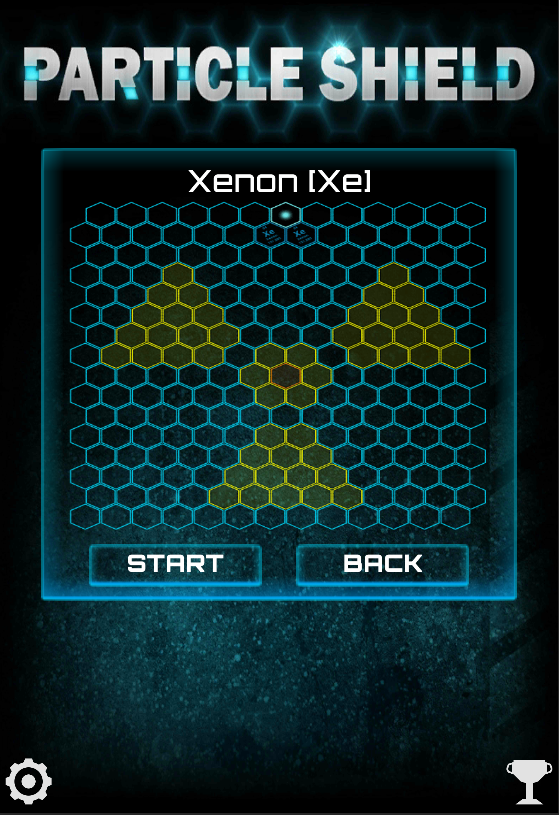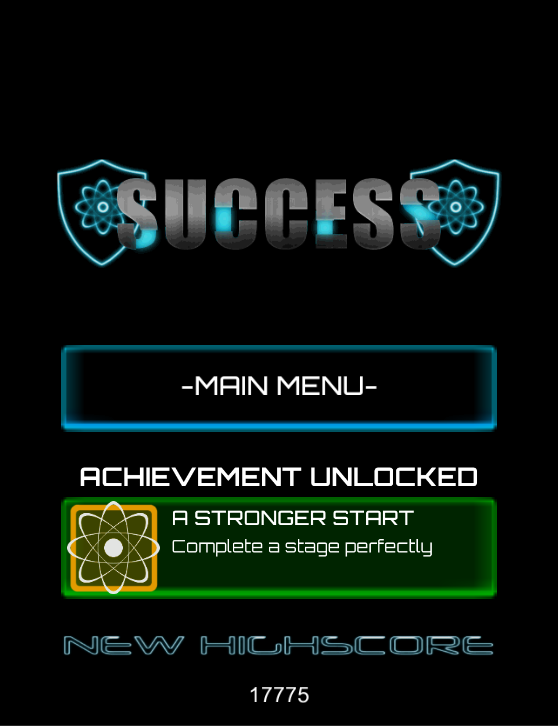 UPDATES (12 October 2015)
Game Modifications

Achievement System

Fully integrated with detection of achievement accomplishment.
Added sound notifications when achievement is obtained.

Modified credits to include changes to gamertags.
The 'Pause' button will now stop audio clips that were playing.
Implemented functionality to disable sound via the sound toggle button at the main menu.
Super Abilities

Set cool-down timers for all super abilities

Accelerated Railgun - 0:45
Prism Laser - 2:00
Black Hole- 3:00
Absolute Kelvin - 3:00
EMP - 2:00
Quantum Computing - 1:00

Modified the countdown timers for super abilities to display in minute(s):second(s) format.
Increased the resolution for super ability countdown timers.
Disabled the range view option on turrets with super abilities activated.

Created an option which allows players to make turret placement appear above the touch input. This feature is very helpful on smaller mobile devices.

Default set to 'OFF' for PC.
Default set to 'ON' for mobile.

Graphics adjustments


Adjusted the starting spawn location graphic for easier identification.
Modified applicable tutorial screens to include new starting location graphic.
Slightly adjusted the coloring for walls to make them easier to identify.
Modified the textures used for enemy explosions to remove texture cutoff.
Auto-scale functionality for tutorial splash screens added.

Added stage preview functionality for the player to review a stage prior to starting.
Winning, failing, or quitting will now return players to the appropriate level menu.
Bugs, glitches, and other generally terrible things that were corrected


Corrected a bug which would clear all player progress when completing all levels above stage 4.
Corrected a bug which prevented game progress from being saved following stage completion.
Corrected a typo within achievement listing.
Corrected a bug where sound would stop on retry attempts.
Corrected a bug which allowed level 'success' if the player waited at the fail screen long enough.
Corrected a bug where particle effects would show through the pause, success, and failure splash screens.
Corrected a bug where an active super ability countdown timer would cause the game to stop after failure or success.
Replaced missing scripts within primary User Interface (UI)
Corrected a bug where the settings menu would break when clicked or pressed rapidly.
Corrected a bug where a mobile device's screensaver would activate if the player remained inactive.
Corrected a bug where quantum computers would target turrets which were hovering prior to placement.
Corrected a bug where selling a turret in the middle of upgrading would cause the game to crash.
Corrected a bug where the game would experience latency when placing turrets in an enemy rich environment.
Corrected a bug where only 1 life was available on the first stage (Helium)
Thanks to everyone who has helped provide feedback and tested out the game! The latest build will be available tomorrow for further testing of the new features, levels, and achievements. The clock is ticking towards release!