It's been a couple weeks since the last client update, so I'm writing this article to let you guys know what has been getting worked on, where it's at, and what's coming up next.
I had to take a few days to work on other projects, but when I came back to AArcade I went to work on the Steam Workshop integration.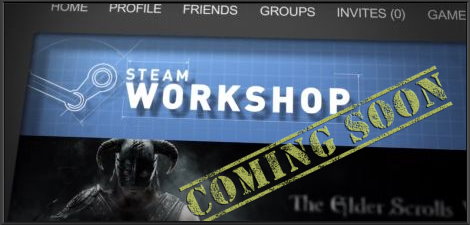 Upcoming Workshop Update
This is what I've been working on the past week and it involves a pretty major overhaul of some AArcade systems, which means there will be lots of improvements when this update is ready to go live.Without going into too much detail, here are some of the great features that will start to become reality with the first Steam Workshop update:
A Steam Workshop where you can browse, subscribe, rate, and comment on all types of Anarchy Arcade addons including: props, cabinets, items, and maps.
A built-in developer asset packing menu for packing & publishing your addons to the Steam Workshop without even leaving AArcade.
An easy in-game menu for activating/deactivating your addons.
Extremely fast connection times to multiplayer servers.
In-game downloading of addon content while you walk around in multiplayer servers.
It will take at least 2 more weeks until this update is ready to go live. Not only is there a lot of stuff to code, there is also a lot of stuff to test. However, this update will also make it possible to implement multiplayer item spawning in the future, so it is worth the effort.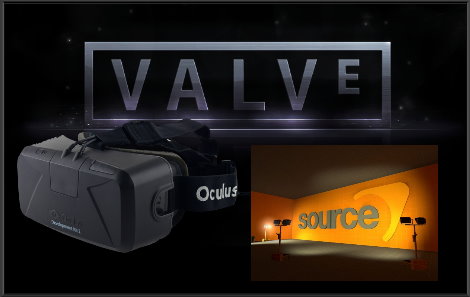 Pending VR & Source Engine Update
Very big and exciting news coming from Valve that they are nearly ready to roll out a Source engine update that will enhance many features of AArcade including virtual reality support. The entire engine branch is actually being upgraded to a newer build, so there will be enhancements across the board.Valve is constantly improving and adding new technologies to the Source engine, and the Anarchy Arcade community being able to enjoy these enhancements is one of the excellent benefits of utilizing Valve's own Source engine.
I will be implementing these updates as soon as Valve pushes out the new build of the engine, which should be very soon. They actually tried it push it out a couple weeks ago, but rolled it back because they weren't finished working on it.
AArcade Community News
Lots of cool stuff has been happening in Anarchy Arcade lately, as the community screenshot section shows. This includes weekly scheduled events held by myself and community members, as well as user-created maps & addons even before the Workshop is ready! I'd like to give a special thanks to Bucky and all the community members for helping eachother out and answering questions on the forum!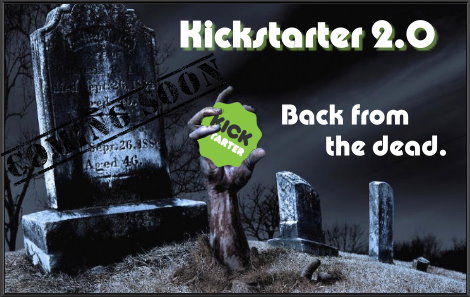 Upcoming 2nd Kickstarter Campaign
Last year, Anarchy Arcade's 1st Kickstarter campaign to raise the licensing budget and become a retail game fell short of its necessarily high $35,000 target, raising just over $3,500 from the 60 awesome people who pledged towards the campaign.
As a result of not being able to obtain a resale license, expanding the development team was no longer an option and I had to make a lot of cuts to Anarchy Arcade's design in order to meet a December 2014 release date, even though I continued to work on it full-time by myself.
Most notably I had to cut cross-platform and multi-lingual support. In addition, there were gameplay mechanics like the tokens/tickets system that had to be cut, aesthetics like cabinet mounting/dismounting animations for the player character, and other bells & whistles. Instead of working on those features, I shifted focus and worked only on features that the Early Access community was interested in. That way I can get the features that the users want the most into AArcade before it is planned to come out of Early Access at the end of December.
Anarchy Arcade is already a fun & immersive experience, but with the current December deadline approaching it is getting more difficult to take on the larger, more major feature overhuals & enhancements like the ones discussed at the start of this article and still hope to have them polished in time for release.
Anarchy Arcade is now on Steam in Early Access, and as a result more people know about AArcade now than ever before. Many members of the community have voiced their interest in a 2nd Kickstarter campaign to extend the development that they've seen taking place during the 1st month of Early Access. However, this 2nd Kickstarter will have a much different goal than the first.
It will attempt to raise a minimum of $1,000 to extend my work on AArcade an additional month, with a stretch goal of $1,500 to bring on AArcade's skilled 3D artist full-time during this extended development month as well. During this extended month I will continue working on the features that matter most to the Anarchy Arcade community just as I have been during the regular Early Access period.
The extra month will allow more features to be worked in, as well as give Anarchy Arcade a more powerful impact on the Steam Community at large when it does come out of Early Access.
So keep an eye out for Anarchy Arcade Kickstarter 2.0: The Quest to Stay Early Access to launch soon! And party on, dudes!