At last, we meet again. It's me! Tewan! Has been a while, but here we are!
Last update has already been 5 months ago, so it's definitely time to share some progress! A lot has happened.
Chapter 1 Style change
Ever since we showcased the first screenshots of chapter 1, we continuously received the same feedback from people. So we're listening. The white must go!
So. I personally quite like the simplicity and cleanliness of these white-heavy chambers, but I do understand that they look out of place when compared to the other themes of the mod. We're in the process of revamping the visuals and also puzzles of the first chapter now.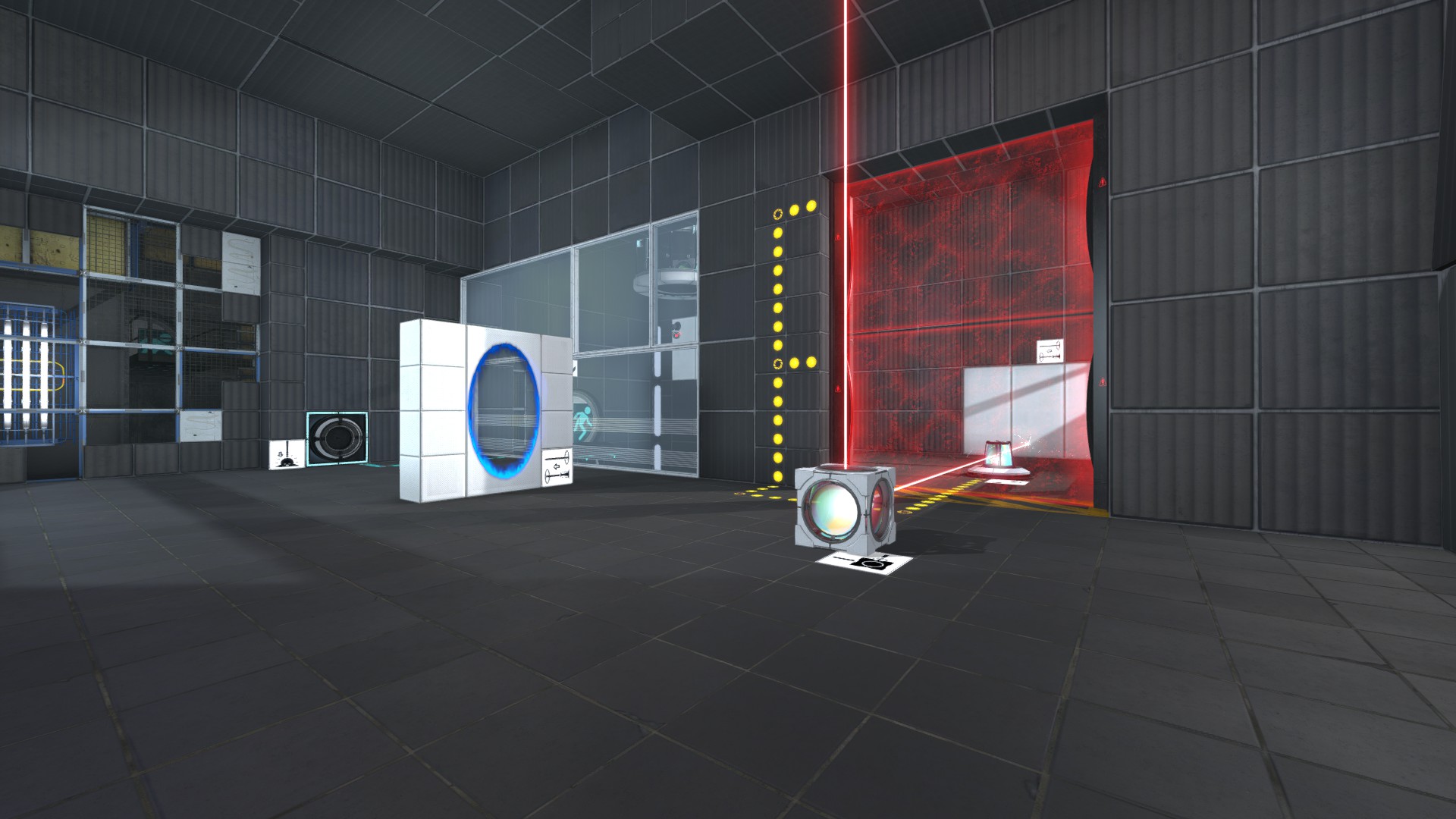 Chapter 1 is already fully playable and is now only being touched up and polished.
Voice actors
After a 1 month casting period, we finally got some new talent on the team. I'm very happy with our picks and hope you'll feel the same one day. You'll have to wait until release to listen to them sadly.
Welcome to the team willmeaux 👋!
Music
While I put up the casting call for voice actors, I also decided to put up a position for music producers just to see what would happen. Well I gotta say, I'm shocked! I didn't expect to get such incredible submissions! I've wanted to remake the Portal: Revolution Soundtrack for a long time and now we finally have the ability to do that. Welcome to the team Goo-Fed and AstroLegal 👋
Definitely expect a little teaser of that music to hit in a few months!
The rest
Apart from that, progress has been going as usual. New maps, new assets and a whole lot of bugfixes. Standard stuff, but nothing that's really worth showcasing at this point yet. But don't worry, we're definitely still working on this. I'll keep you posted.
Where we're at
Chapter 1 is pretty much done. We're working on getting a playtest build out for internal testing (You can't apply to be a tester, sorry), in which chapter 1 should be fully playable from start to end.
Chapter 2 is half-finished. Some maps exist, but many more have to be made. The switch to the P2CE engine made us scrap 4 whole maps from the mod and filling those holes will definitely take some time.
Last month we released a gameplay video that showcases a test chamber from this chapter: Youtu.be
Chapter 3 is going pretty well. About half of the maps exist, but we still need to tie some lose ends together.
Chapter 4 has not even been started lol
So what does this mean in regards to the 2022 deadline?
We're definitely well on pace. It may sound like we have barely any finished content, but we have learned so much over the years. The speed at which we develop has risen dramatically. For example, the map from that screenshot up above has been made in 1 day. Yeah. I believe we can do it. If we continue at this speed, there will probably not be any delays!
Good. Think that's it. Thanks for reading and being interested in this project! If you wish to stay updated, feel free to join our Discord Server, subscribe to me on YouTube or wishlist the game on Steam!
See you!
- Tewan