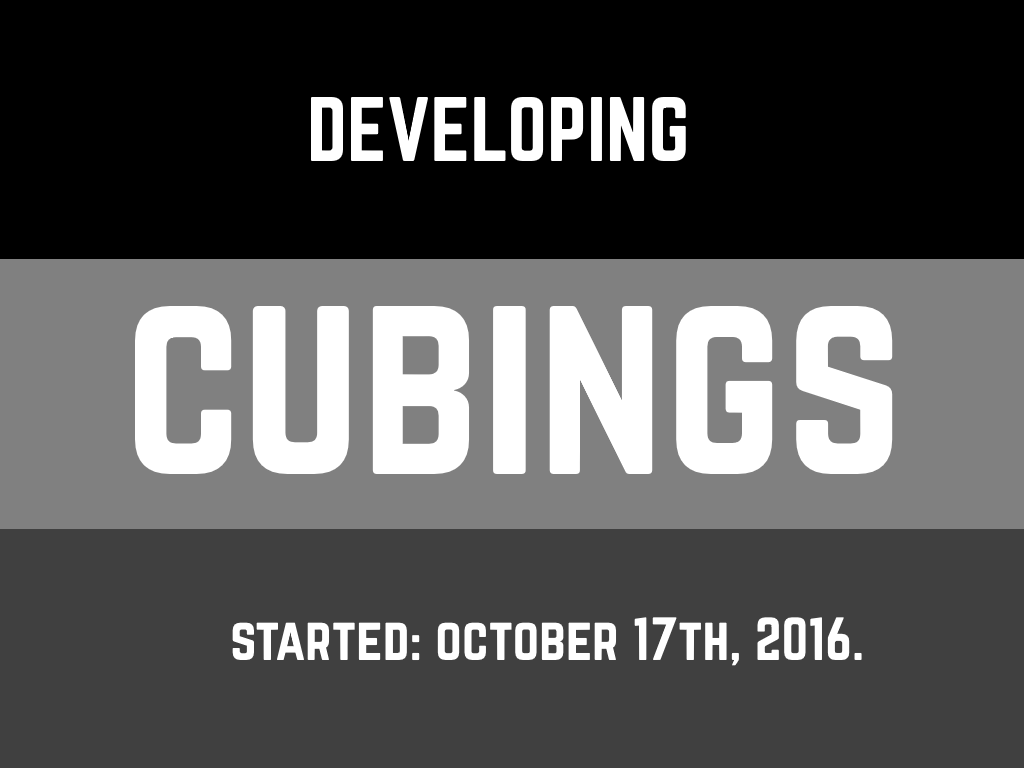 CUBINGS DEVELOPMENT
The starting team is Bastian, Lucas & Ignacio, and togheter we're currently working in the game. We're using Unity 5 for this project and we expect to have an Alpha by the middle of November.
Developers:
Bastian, Lead Dev. & Programming
Lucas, Programming & Design.
Ignacio, Artist.
Stay tuned! We'll be updating on regular basis.
---
The main objetive of this project for the team is to gain more experience and to get some feedback from our work. The milestones are;
Get the 3D Models list done. (Start: 10/17/2016) (End: N/A).
Get an Alpha (Basic gameplay). (Start: N/A) (End: N/A).
Full Release (Complete Gameplay). (Start: N/A) (End: N/A).
---