In the past few weeks we've had some problems with the development of the game due to the update from Unity4 to Unity 5. This was also the reason why there were no more updates on IndieDB, our blog or on Youtube, simply because there wasn't much to talk about and show you. After several frustrating hours of bug fixing and rebuilding some parts of the game (more are bound to come) we will soon be able to release a new and better version of SurviveOn!.
In the following article we will show you our plans for the next few months until the release of the new version which will probably be in the 4th quarter of 2015.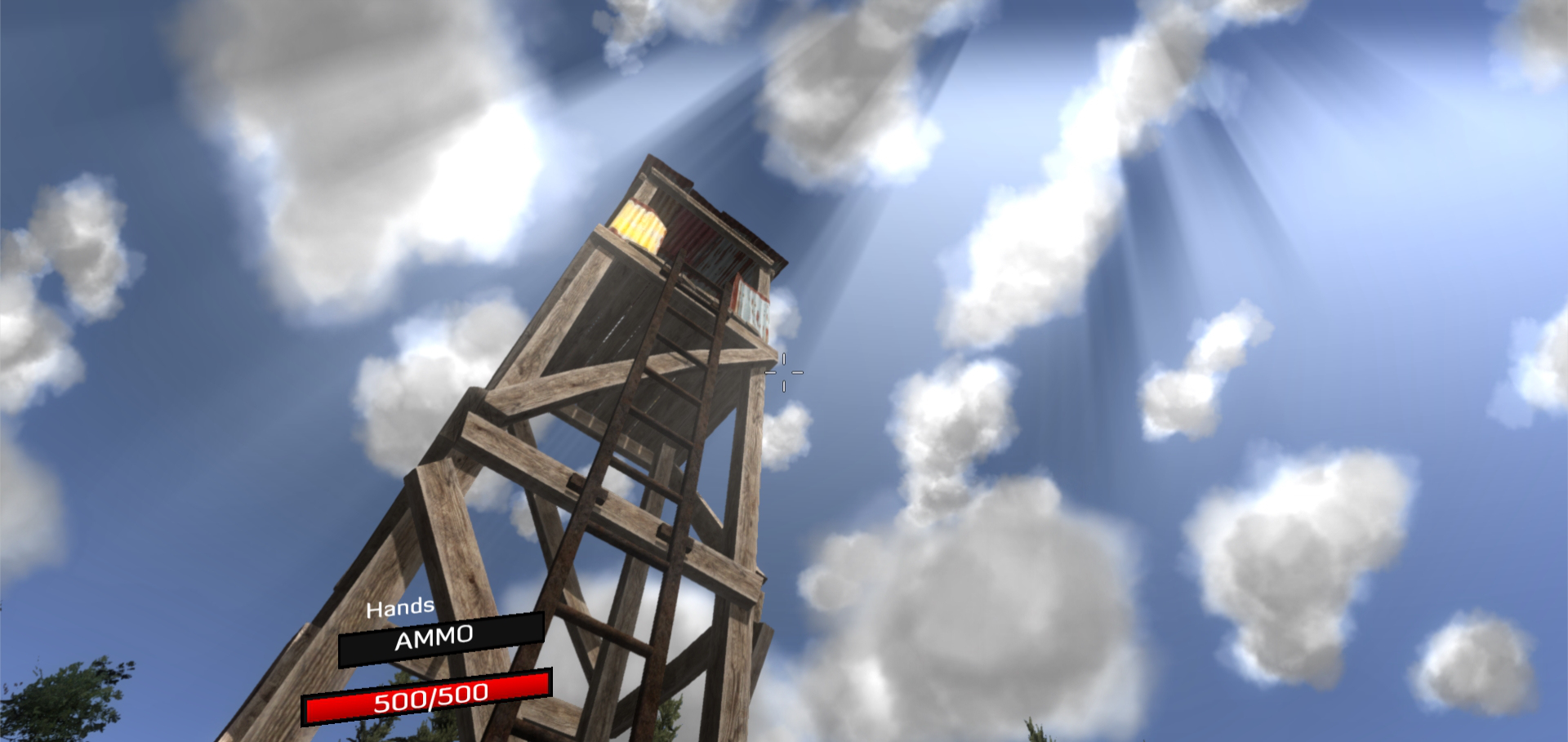 1. House/ Base – System
I know: We already showed you our plans for bases in SurviveOn and also showed you some pictures of how the final result may look like but we also wanted to add it to this list because the system is far from finished at the time being. We plan to integrate the housing system in the new version but we can not garantee anything at the moment as we just started developing this idea.
2. Hunting, Hunger and thirst
In the versions available at the moment you are able to run and do things for hours without starving to death to dehydrating. With the new version of SurviveOn we will try to change that and add various animals to hunt and get food from and also lots of new loot. Hunger and thrist will also affect the players movement and ability to fight. For example when the player suffers from thirst for a long time he won't be able to fight as good as if he wasn't thirsty.
3. Weapons and Gear
While the previous versions of the game only featured a few weapons, the new version will add and improve a lot of weapons. We also plan to add a few little things beside normal weapons….
4. Map design
As you may remember from the old versions of the game the map wasn't finished on some postions. We plan to finish the design of the testing map with the start of the new version in the 4th quarter of 2015.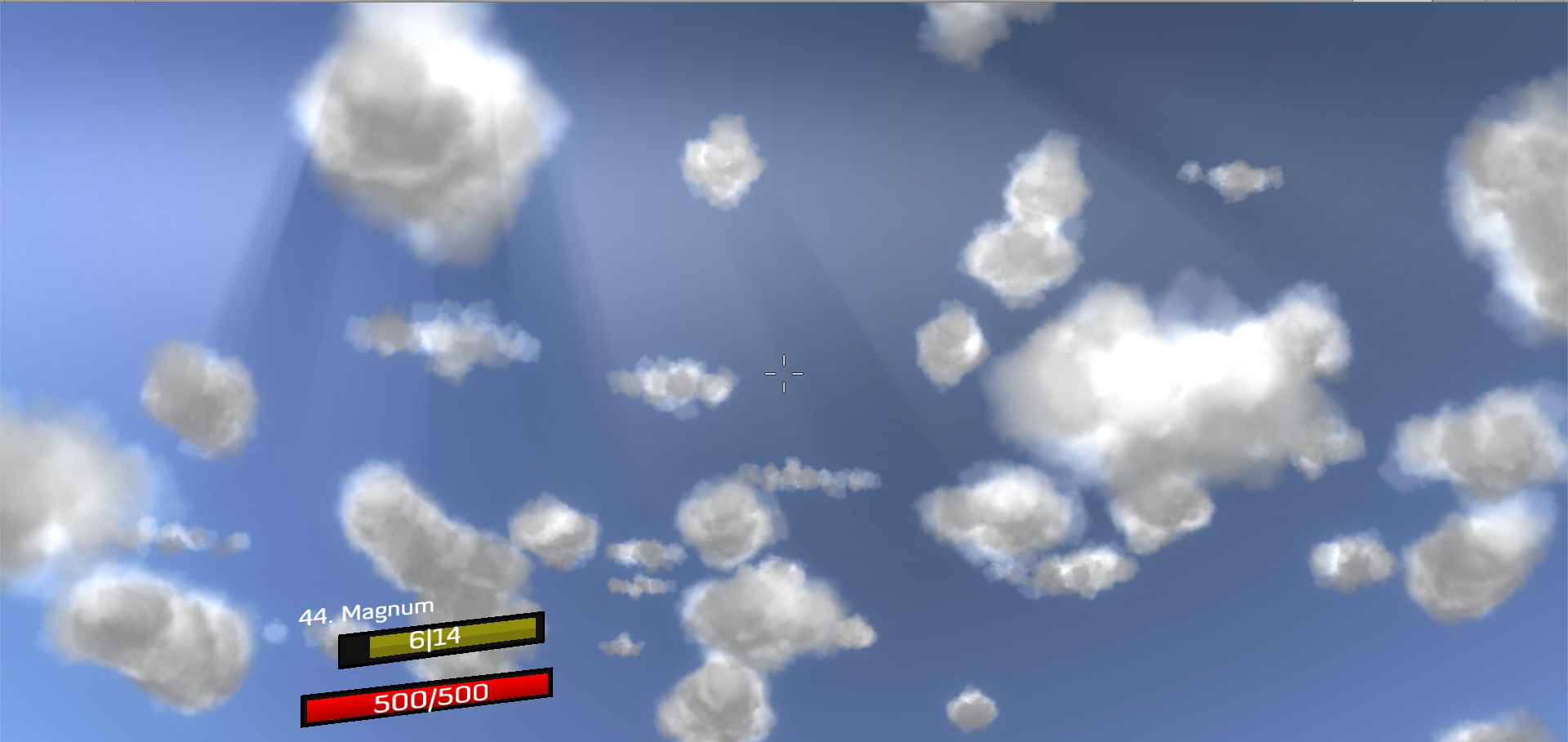 Already done:
Bugfixes:
– We fixed a bug that occurred with the camera while using some weapons.
– We've improved the vehicle system.
– Improved gameplay and User interface.
Content added/updated:
– We added several new weapons and edited older weapons behavior to make them more realistic.
– We replaced the old arm models with 4K-textured versions.
– Complete rebuilt of the Skydome and Day/Night system.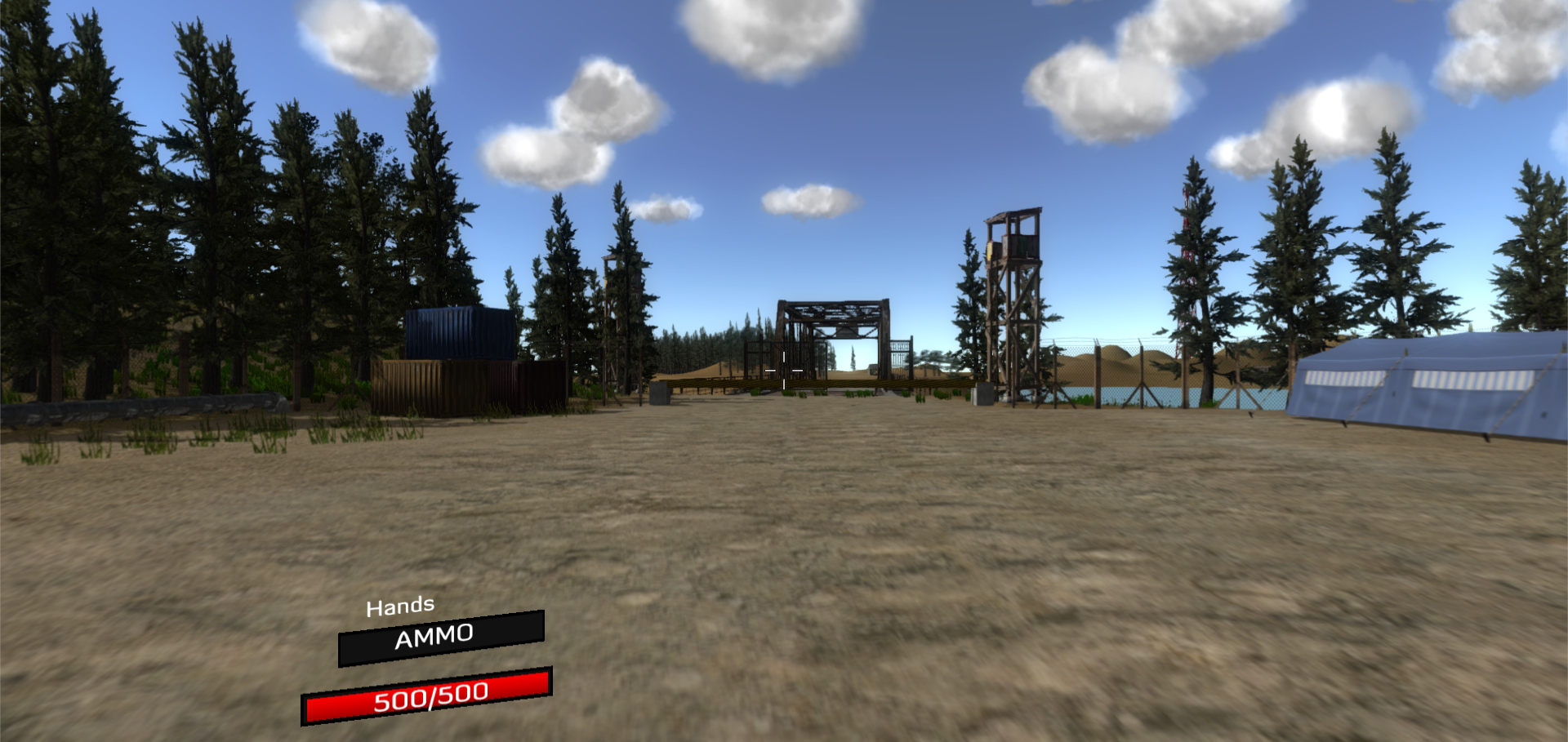 Version 0.3 of the game is 45% finished!