I finally figured out how to create ship thumbnails that are displayed in the shipyard. By having image files around 240x120 pixels large instead of 3200x1000 (for some capital ships), the shipyard now loads much faster and is far less laggy (I hope).
Just wondering, does the new angled view actually look better than the original one? Or is the lack of consistency in designs just slightly too obvious in this view?
[Feel free to give me your opinions below in the comment section –> that would make my day :) ]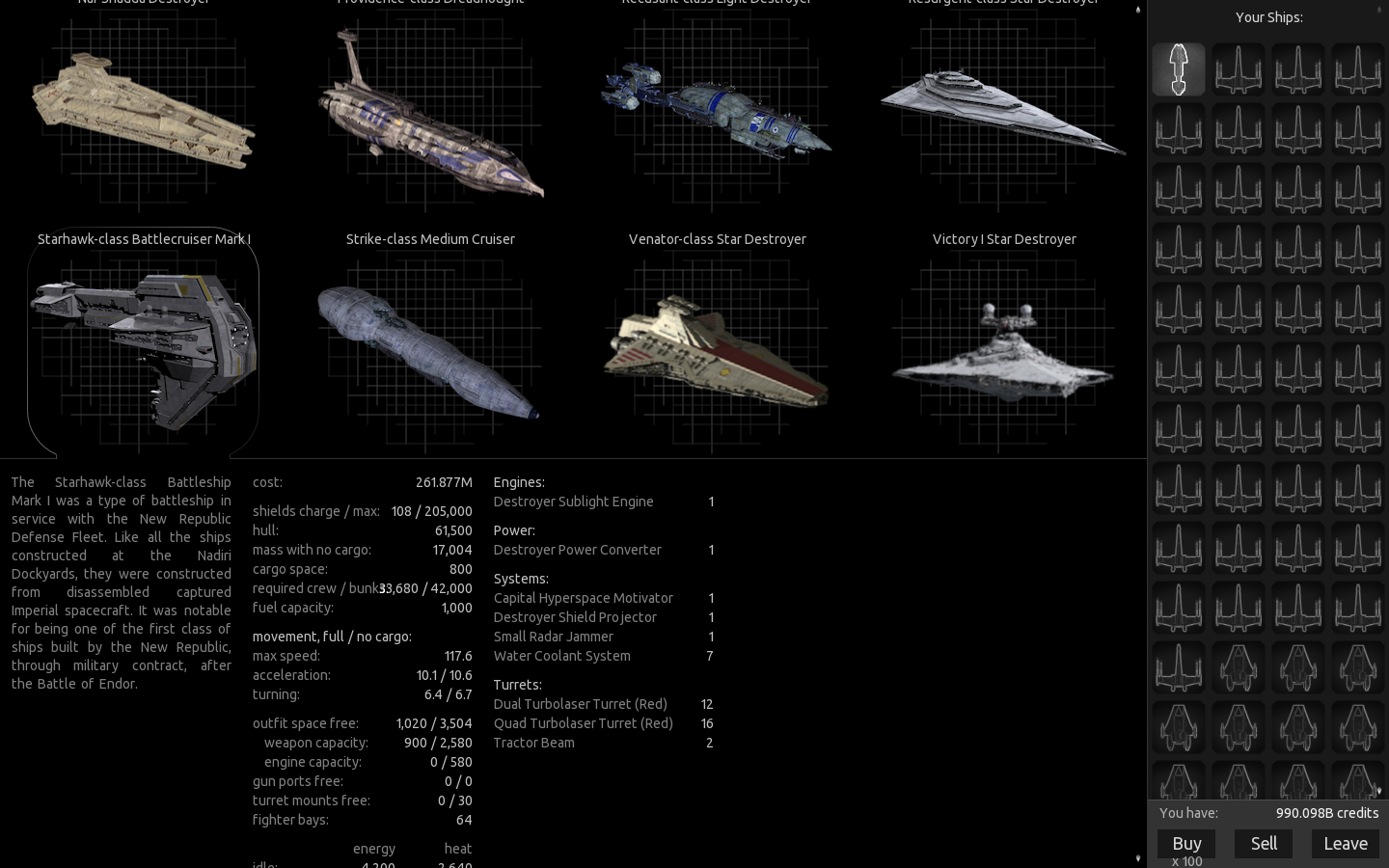 (I wonder if any of you actually recognise all of the ships here –> bonus points if you recognised the new "Starhawk-class Battlecruiser Mark I" )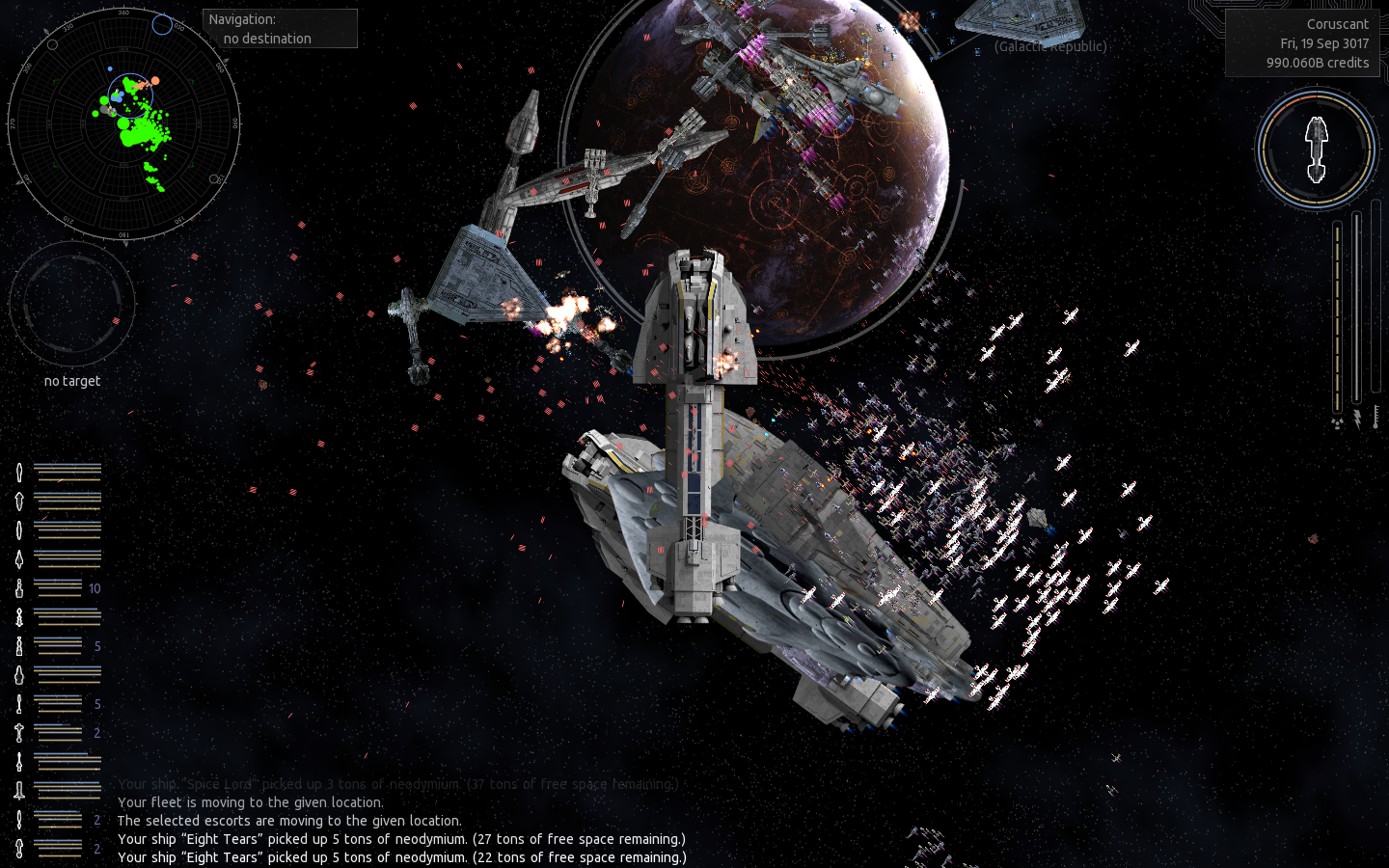 Anyway, at the moment I'm concentrating less on the creation of new ships, and am adding ship thumbnails for all current designs (though I am struggling in a few cases to find quality angled perspectives on the internet).
Even with my concentration on ship thumbnails, I've still managed to add about 10 new ships so far, and will probably add a few more before v.03-alpha is released.
I'm currently adding ships in a systematic order (alphabetically), but if anybody has any requests (that are within reason), I'll be happy to add certain ships first. That is, if I can find a decent design online that fits with the other ships.
That's all I've got for now, so uhh... I'll just end the article here.