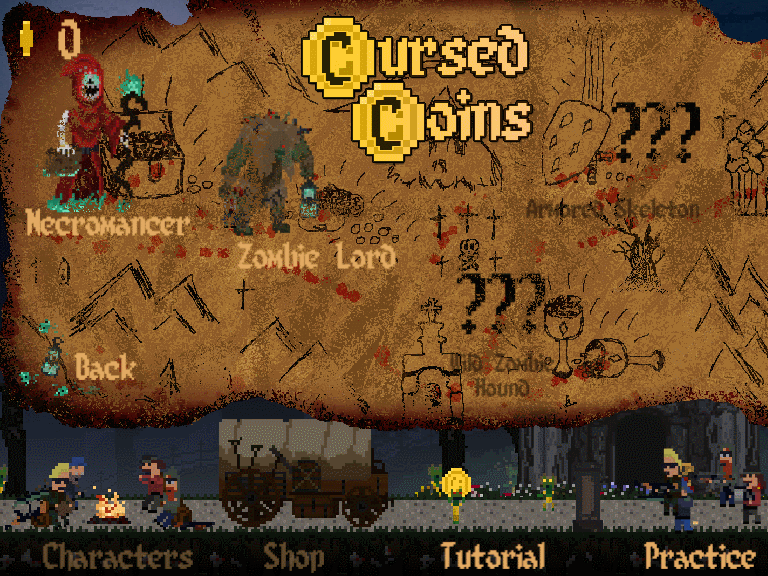 Hello, everyone!
Just before Beta release of Cursed Coins, I want to share the most recent new features.
New level select map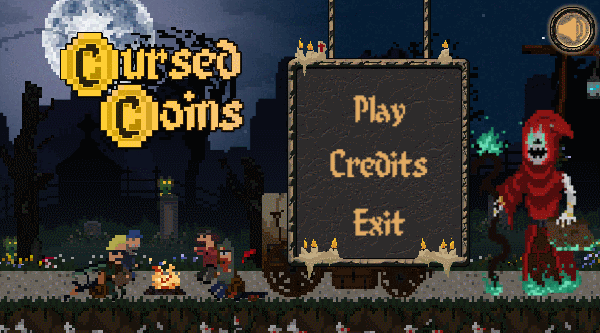 With added tutorial and practice mode select, menu became complicated. So with this update, new level select map was introduced. A new view with a map showing all possibilities in single view which makes select simpler.
Game difficulties
The game can be too hard and become frustrating for the new players. But if the game would be easier, it could be too easy and boring for experienced players. So with this update game difficulty was added.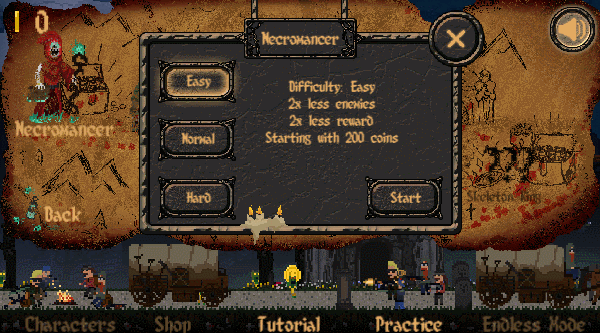 Easy:
2x less level enemies and also less enemies from curses. The player starts with 200 coins, but the reward after level is divided by 2. This is a recommended difficulty for new players.
Normal:
The player starts with 100 coins and everything is the same as in previous game versions, before introducing difficulty options. The game meant to be played on this difficulty.
Hard:
The player start with 100 coins. Game spawn the same enemy count as normal game, but enemies and bosses have 50% more health. Reward after level is multiplied by 2. This difficulty for experienced players for extra challenge.
Consumables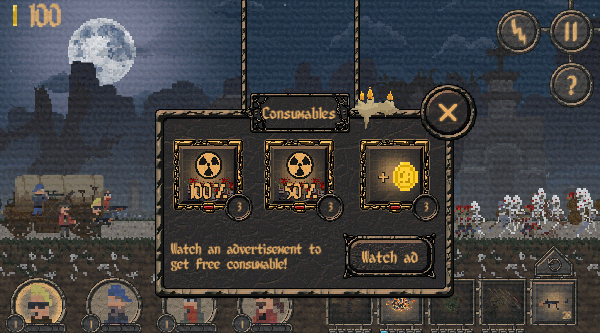 Sometimes a game can get in a bad situation due to unlucky curse rolls, bad skill management or just mistakes. This is where consumable skills could save the game. At the moment there are 3 consumable skills. A player can get 1 random consumable after watching the ad. And later consumable skills could be bought from shop using collected coins.
Ending after boss fight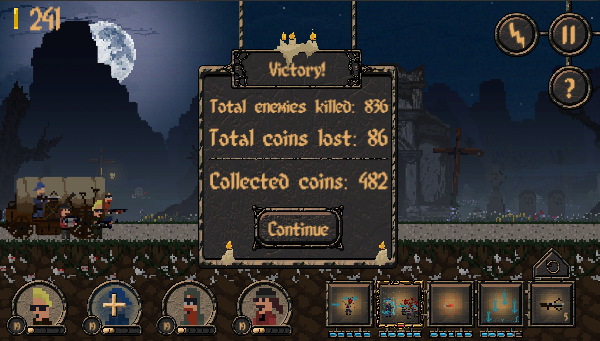 Now game level ends after a boss fight. Level summary is shown after the fight where players can see how much coins he collected. Coins later could be spent on consumable skills and various character upgrades.
Credits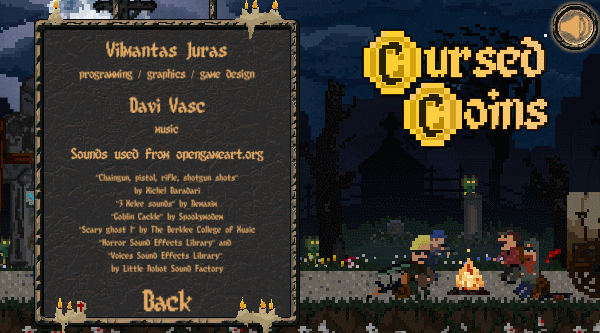 Game credits were added and can be found in the main menu.
Vilmantas Juras
programming / graphics / game design
Davi Vasc
music
Sounds used from opengameart.org
"Chaingun, pistol, rifle, shotgun shots"
by Michel Baradari
"3 Melee sounds" by Remaxim
"Goblin Cackle" by Spookymodem
"Scary ghost 1" by The Berklee College of Music
"Horror Sound Effects Library" and
"Voices Sound Effects Library"
by Little Robot Sound Factory
Small improvements
After wave fight, if a player has unspent skill points, additional text is shown together with continue modal.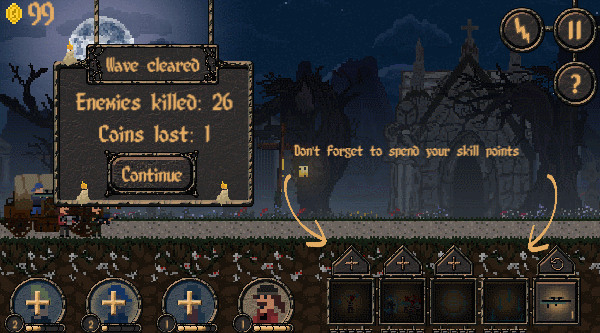 When the enemy with a ranged attack starts attacking, `!` notification became visible above that enemy.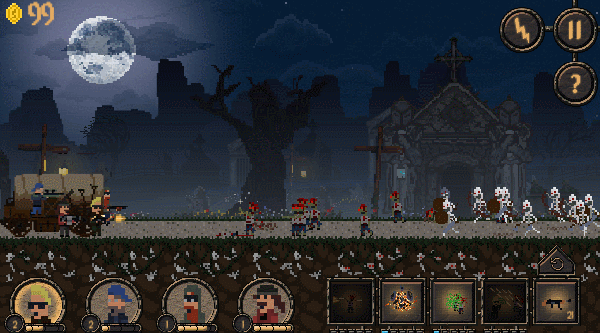 Thanks for reading.