Many work, and consequently more complexification, but, all the things that are displayed have a concrete usage that you need to learn if you want the really pilot the Moshanyana. Just matter of time not to be disturb by that one.
So, some of the new features (not already coded but as soon as possible..) :
_cooling system (on your right)
_alignment system (change your relation possibilities with the "people" you can communicate with in the Webden)
_jammer system for the frequency detector
_Original Terminal control bar (if an intelligent and powerful ennemy already owns the Original Terminal, you have to break the link he created with an other program).
For the use of the programs, you have to select the position in the analysed or connected object (here the Original Terminal) to send the program, it can be temporal modulator, pulsation controler, data extractor etc...
_moshanyana's coordinate
I've also add name of the gestionnary programs. that's rare to have names on this interface cause it confuse it much more that symbols... Be careful, the little bars glowing in red or white are only showing the state of the gestionnary programs, if they've got viruses etc..But not if the things that are controlled by this programm are switched on or off, it is the role of all the other little spheres and glowing symbols you can see on the screen.
The Website has a complete Page that present the Moshanyana. A video will be done for the end of the month, be patient :)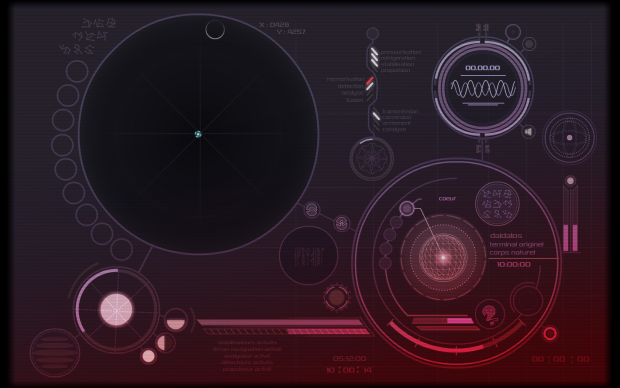 Oh, some other news from my other project I already have to introduce on this site, the IFSCL, a new version is released :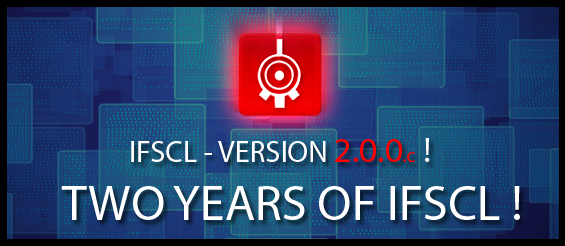 English Thread here :
Veterans.codelyokounited.com
Topic Français :
Forum.codelyoko.fr