Kickstarter starting in 1 month
First of all I would like to announce with a smile on my face that Kickstarter campaign is starting in less than 30 days on 11th of November. I have some hard preparation days infront of me but it's all worth it. I'm going to see soon if I'll be working on the Courier of the Crypts full time for real now.

Development
I've done a lot of map design and polishing for that matter. Although polishing is my favouritet part, because it is what makes the game look and feel great, it takes a large amount of time. Here you can see few parts done.
Courier passing the church and a grave digger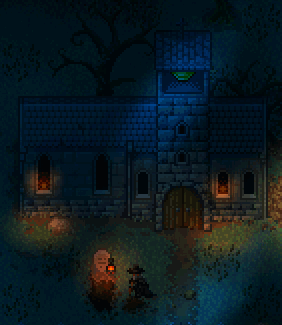 Here is another part that I was working on. It looks a simple crying lava face but that pouring lava with smoke particles traveling with it took me few hours. It's reusable trick so it's not a time waster.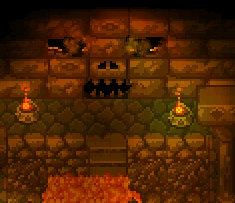 Map Editor craze
If you are following my blog you know more about how objects are connected in map editor and in the game but let me do a short recap.
Every object in the game can point to X. So, every object can be a target or trigger - what it does it's up to me to decide in the code.
This is part of the map that counts 491 objects so far. Here you can see just one part with a sequence to get a feeling how that looks like in the map editor. Green / blue lines are connections. It can get pretty crazy :)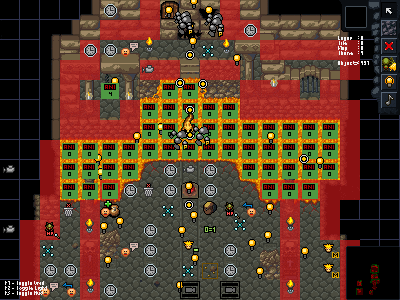 That's it for now. More news in few days :)