Last week, I showed a "sphere" generated from dual contouring.
I'm pleased to now say that the new engine has advanced a lot, and is now capable of producing terrain!
Take a look: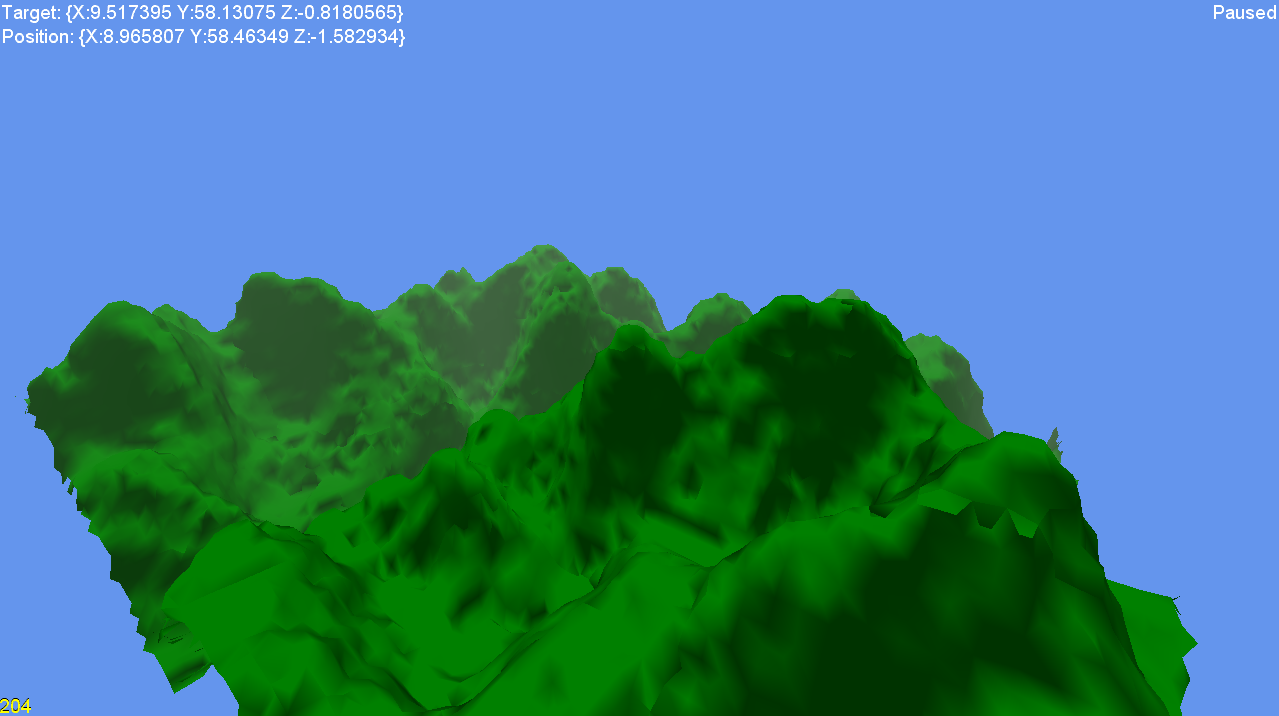 As you can see, there are still some lighting artifacts, but the terrain itself seems to be properly generated. The next step is probably adding functionality to modify the terrain, and after that, some level of detail code to possibly triple the render distance.
Well, that's it for this week! Next week, expect to see a video (although I can't guarantee it) showing the ability to modify the terrain.
If you're looking for more frequent updates, check out the forums! I generally post daily there about what I worked on for the day.
Forum: Warofthevoxels.com