-ENG
After more than a year, finally we have completed the development of Project Dodo, now it's time for tests and final tweaks. Here the main news about the game:
Open World: after finishing the game, you can visit again all game's map. You can also fight again against final bosses!
Customize furniture in your house (or evil cove, it depends on the ending you will choose)
Complete plor: will Costantino became a master of pizza? And who is the mysterious Kuruna? You will discover it at the end of Project Dodo.
Total gameplay: 7 hours more or less.
Full english translation.
Update system fully working.
Added tons of dodos and easter eggs.
-ITA
Dopo oltre un anno, ormai abbiamo finito lo sviluppo di Project Dodo, ora dobbiamo testarlo e fare gli ultimi ritocchi. Ecco le ultime novità nel gioco:
Open World: dopo la fine della trama principale, si possono visitare nuovamente tutte le mappe del gioco. Puoi anche combattere nuovamente i boss di fine gioco!
Personalizza i mobili nella tua casa (o antro malefico, dipende dal finale che sceglierete).
Trama completa: riuscirà Costantino a diventare maestro della pizza? E chi è il misterioso Kuruna? Tutto sarà spiegato nel finale di Project Dodo.
Durata totale di gioco: 7 ore circa.
Traduzione inglese completa.
Sistema di aggiornamenti funzionante a dovere.
Aggiunti dodo e easter egg a tonnellate.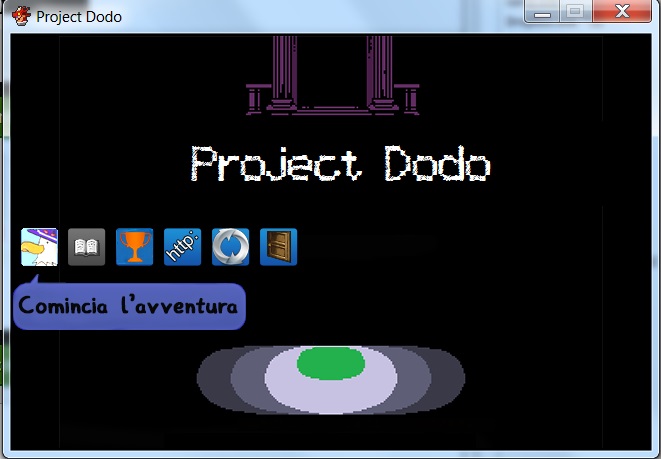 Note dynamic background and buttons for site and update system.
Notare lo sfondo dinamico ed i bottoni per il sito ed il sistema di upload.
-Team Dodo