Hello!
It's 10:15 in the morning and we just had a project meeting. We discussed which animations that are top priority and what the programmers are supposed to focus on. In the end of the day a project build that the whole group can access is supposed to be finished, so tomorrow we all can implement stuff in the same build!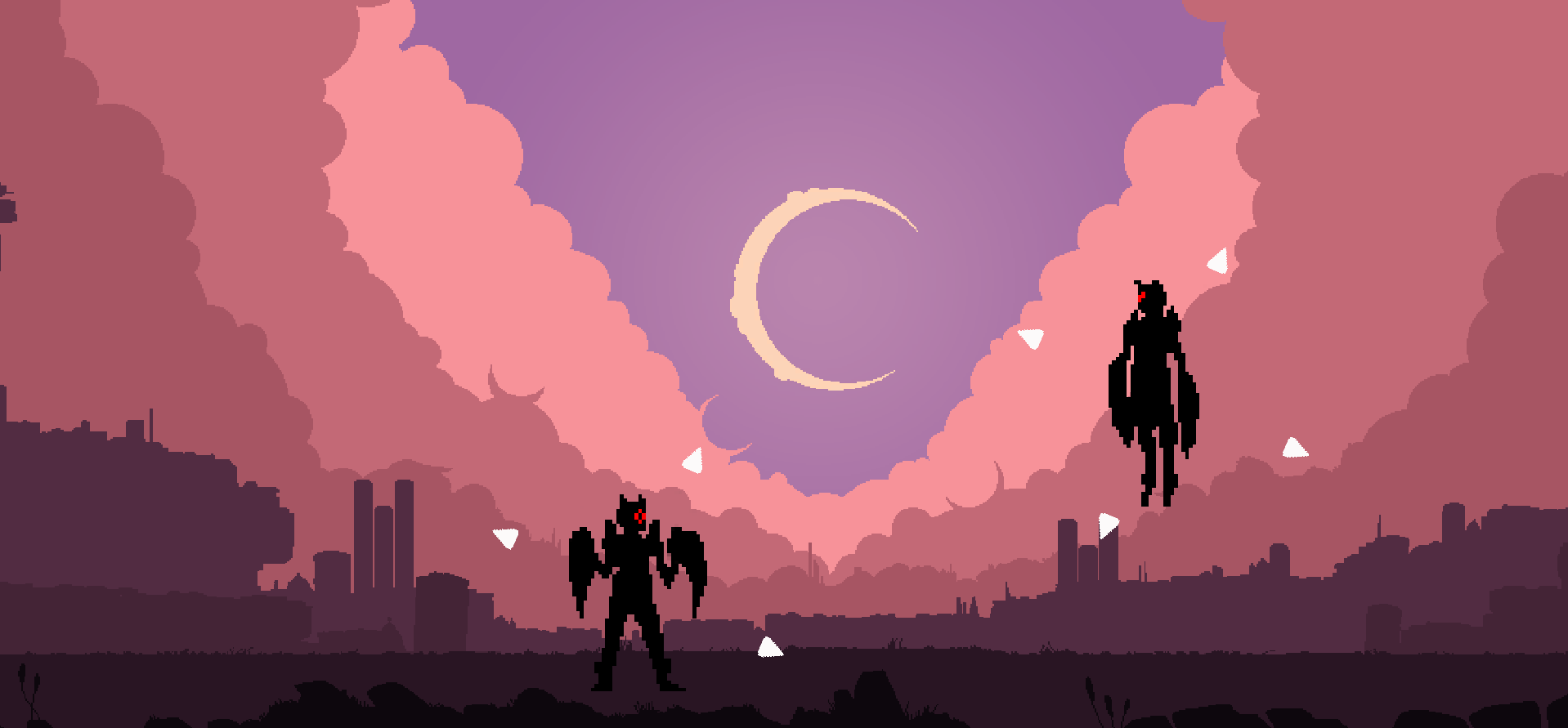 Here is a screenshot from our current in-game build. There is no current platforms on the map but as you can see there is two playable characters with the vital system on them. The vital system are circulating around the players and acts as the players health. The background is made with many different layers and have an parallex effect.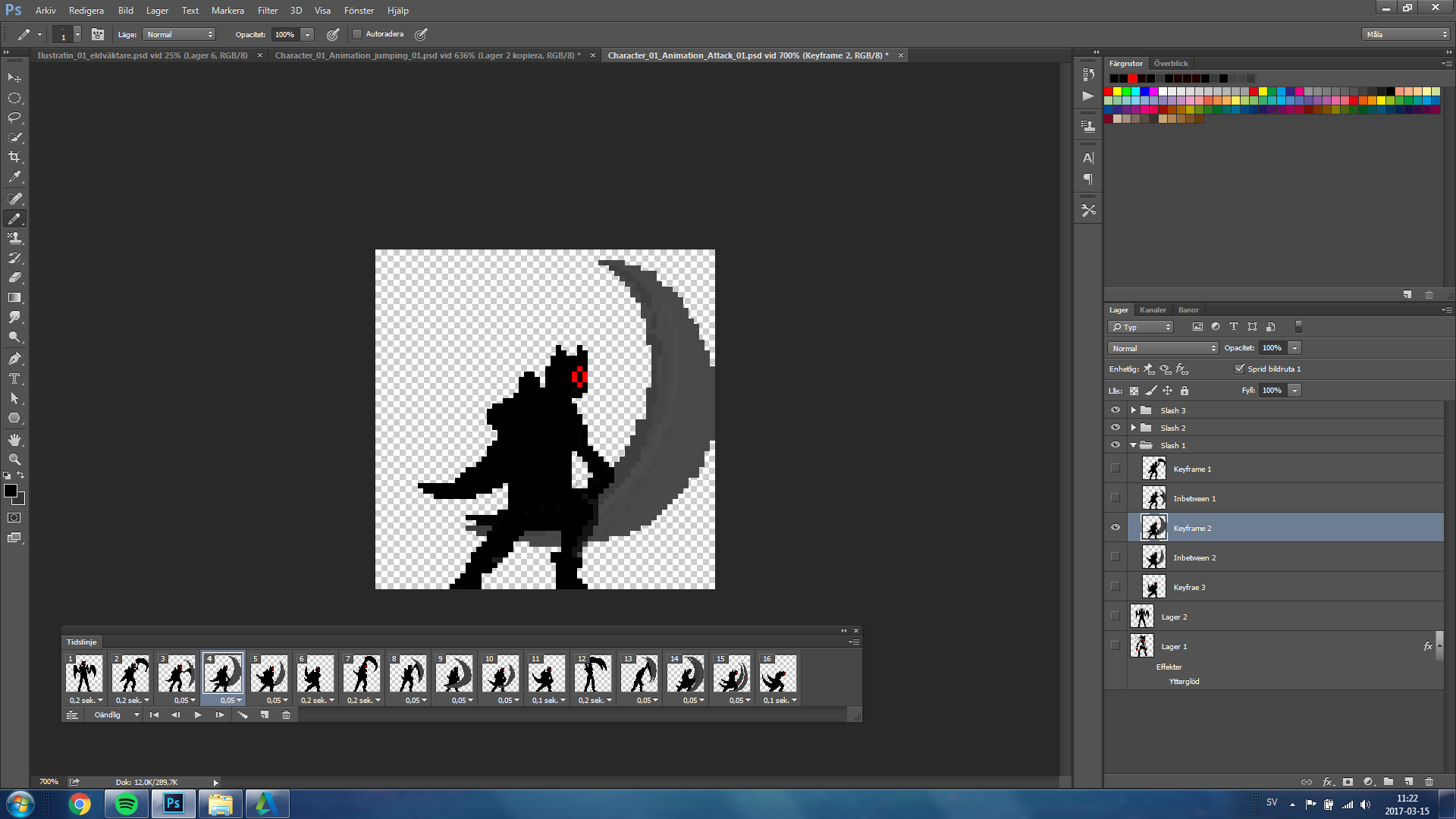 Our animator "Blur" animates the basic attack using PS. "Blur" creates a number of pictures that makes the animation when you add them together.
Thank you, and have a good day! - U.A.T