Welcome everyone, I'm kind of short on time here so I'll cut right to the chase!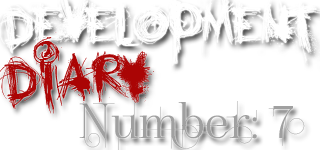 State Of Grey

We have completely switched it up to be a safeguard for Players "Tendency" Parameter

May or May not be available feature within Testing Round 1

Tweaked several Factors

Added 2 New Mind Puzzles May or May not be ready for Testing Round 1

Animations

Several New animations have been added to the game

Tendency Suicidal Animation still not developed

This will NOT be a feature in the Testing round 1

Psychopath and Stability

First Introduction to Psychopath or Stability feature added

The beginning production of this feature will be included in the Testing round 1

Added a Recorder to the Load screen for PsychoPath/Stability

Started working on Visual Effects for Each side

Parameters

Introduced Sanity Checker and Sanity Consiquences

The start of Sanity Tolls have been added

Note: they are still being tweaked

These will be open features for testing round 1

Fear not yet Started

Depression not yet started

Tendency Slightly Started

Introduced Tendency Connection to State of Grey

Started Animation work

Building puzzle and Consiquences

Menu Updates/Tweaks/Fixes

Tweaked Status Screen

Edited Load screen

Added PsychoPath/Stability Meter

Added Jounral Notes Counter

Added Working Sounds for Volume Control

Fixed Ring Menu not moving properly

Map Updates

Dream -Prologe map Fully Scripted

Nightmare Fully Scripted

Home and Home 1st floor 50% scripted

Still working on Map design

Needs several Script tweaks

Castle City(Dream City) 20% Scripted

Some interactions added, storyline progression added

Church Exterior 85% Scripted

Just needs some interaction fixes

Church Interior 35% Scripted

Needs Interactions

Needs npc interactions

Needs more map editing

Working on larger span for church

Next Map Scripting at 10%

Still in heavy development

Still under design ideas

No scripting or interactions yet added

Mind Puzzle 1 (Velmador) 25% scripted

Mind Puzzle 2 (Sanity Garden) 0% scripted

Design nearly finished

No interactions or scripting added

Tutorial Updates

Tutorial May or May not be avablible in Testing round 1

Light style selection will not be open in testing round 1

Still adding mechanics for gameplay to tutorial

Still updateing Instructions (Things keep changing!)

Bug Fixes

NPC changing on character interaction fixed

Location on load screen fixed

Flashlight remaining on in story progression fixed

Eric being stuck after story progression fixed

Monster moonwalk fixed

Sound effects fixed

Music tweaked

New Ambiance added

Several Un-walkable Tiles fixed through out game
And last but certainly not least. MEDIA!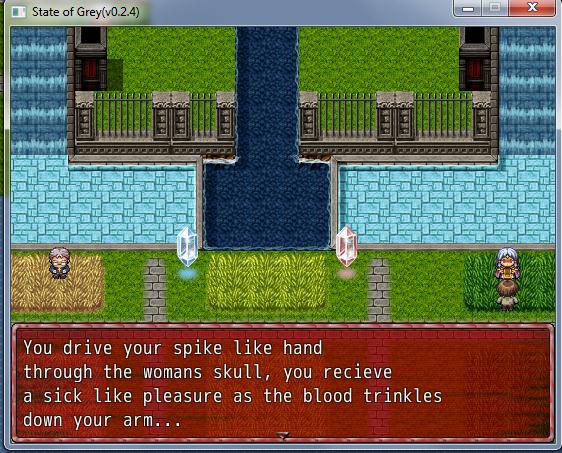 That's all for now Folks!
Don't forget to like us on Facebook, Follow us on twitter! And to Visit our Site!