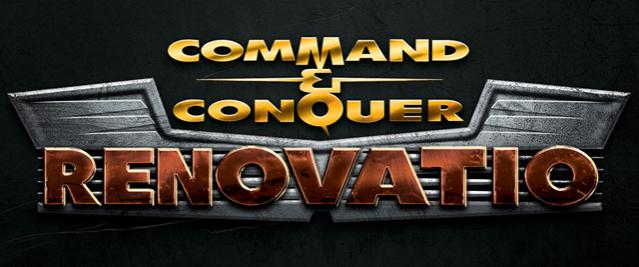 Development Blog #9: Defense Line
Greetings, followers,
If you're reading this, then you've tuned in... just in time!
You might wonder, why the hell do we still bother posting untextured models. To clear that up - Blogs serve us to show off unfinished work. Literally. Applies to everything.

Especially for You (um, no... not like that):
We'll be moving the "blog system" a bit forward. From now on, we'll be discussing issues directly in the forums, giving you an easier-to-traverse channel to yell at us.
That also means the updates should be more frequent.
Or wait. We're repeating ourselves...

Defenses
Once the formalities are out of the picture, we'll be focusing on the unplayable units and buildings, designed solely to be used at particular places in a few additional scenario maps that are not part of our main plan, but still to be included in one of the optional expansion packs.
*Catching breath*
Might look very important and promising, but this is a...
Joke.
Back on the serious tune. Each side will have 4 types of defense: anti-air & anti-ground tiers 1through 3. Choose wisely, don't put sausages against bears - they only help against hungry Wall Street brokers, um... Serious, serious, seriousness.
Allied LOSAT Tower (tier II)
The effectiveness of projectile-based defenses were crippled by introduction of fast-moving units, which made it necessary to move on from cannons to guided missile launchers.
Of course, it's slow to reload, but in this age... tactics and precision is all that matters.
Cost: Average
Build time: Average
Struct. integrity: Medium-High
Range: Medium-High
Reload time: High
Bullet damage: High
Pri. armament: Guided medium range rockets
Accuracy: High
Purpose: Medium vehicle defense.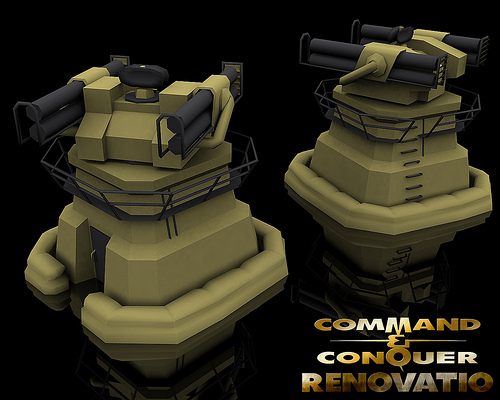 H... oops... Devil March
You might argue this should be called anything but the version 1.
Can't judge you, but this is as-intended 2 years ago.
EDIT: The usual random technical difficulties of moddb made the song clip not show up for me.
Just in case, here's the link: Devil March

Special announcement
Do you have what it takes? think you can help?
Join the army now.
Unity. Peace. Brotherhood.
The Renovatio Modteam.