Dobu Ranged Minion
---
We have developed model, and textures of Dobu tribe "Ranged Minion".

-
In the game, Meshes will be compressed.
-
They throw tomahawks. Ranged minions can range attack, but have low health and ApS(Attacks per seconds). They are trained in barracks.
We are developing its motions and scripts now.
"Raikan Tribe Concepts and Models"
---
Then,I'll show you the concepts and progress of the 2nd tribe, "Raikan Tribe".
Raikan tribe is the most defensive. This tribe is good at territory pushing. God of this tribe can very long range attack with his large flail, but the attacks can't continue immediately. Symbols of this tribe are "Thunder" and "Blood vessel".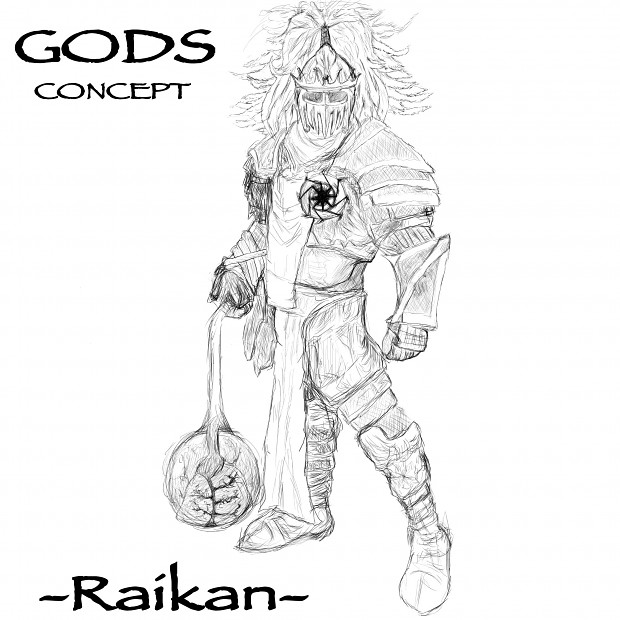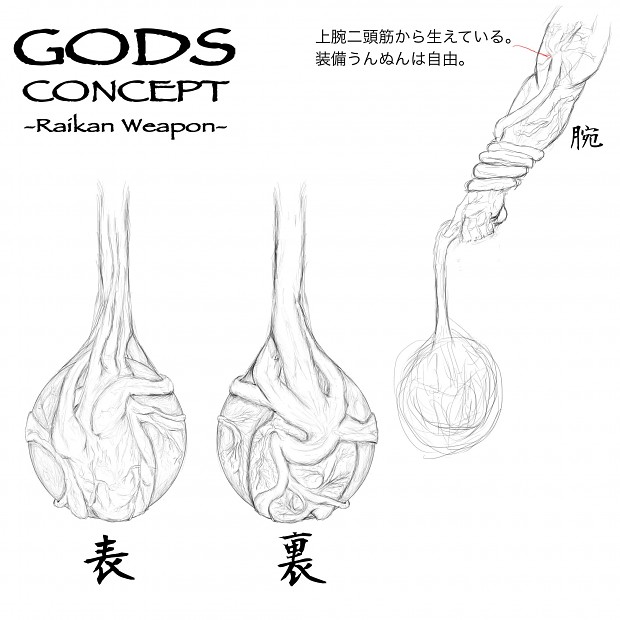 -
Not textured yet.
In the game, Meshes will be compressed.
-
Raikan can handle thunder. Raikan's God powers are long range line damage with his flail charged with thunder, make enemies retreat 1 block by wielding flail and make minions invincible for a short time. ...hmm, I want to move him and fight against Dobu soon!!
Raikan Minions
Raikan MinionsConcepts of Raikan minion are Iron helmet with red hair, large scimitar, robe and inner chain armors. They have more health than Dobu minions but they can't run fast.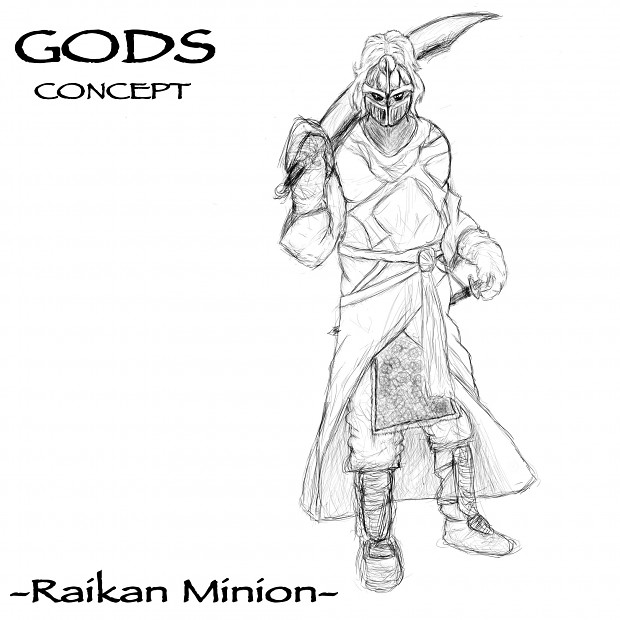 -
In the game, Meshes will be compressed.
-
That is all for our last work of 2014. I thank you for reading this through. See you in 2015!!