The last few weeks have been incredibly busy. In related news, I made a massive step towards my dream of building games by putting my resignation paperwork in at the current employer. Unlike a normal job, this takes several months to finalize but it has initiated the run towards my real goal of making games for a living! Sometimes that leap of faith is necessary to reach bigger goals. The primary focus the last few weeks has been gathering and creating all the resources necessary to execute my marketing plan for Particle Shield. Without further wait, below are the list of accomplishments over the last few weeks!
UPDATES (2 August 2015)
Established Iced Vision LLC.

This was a massive step towards legitimacy as an independent developer and also showed my commitment to making this a profession rather than a hobby. Now to get myself on the map!

Built the website for Iced Vision which can be reached at www.icedvision.com. This was a massive undertaking but I am pleased with the results. An important note, keep things simple! This applies even with your marketing campaign and website.
Created Iced Vision Facebook and Twitter accounts.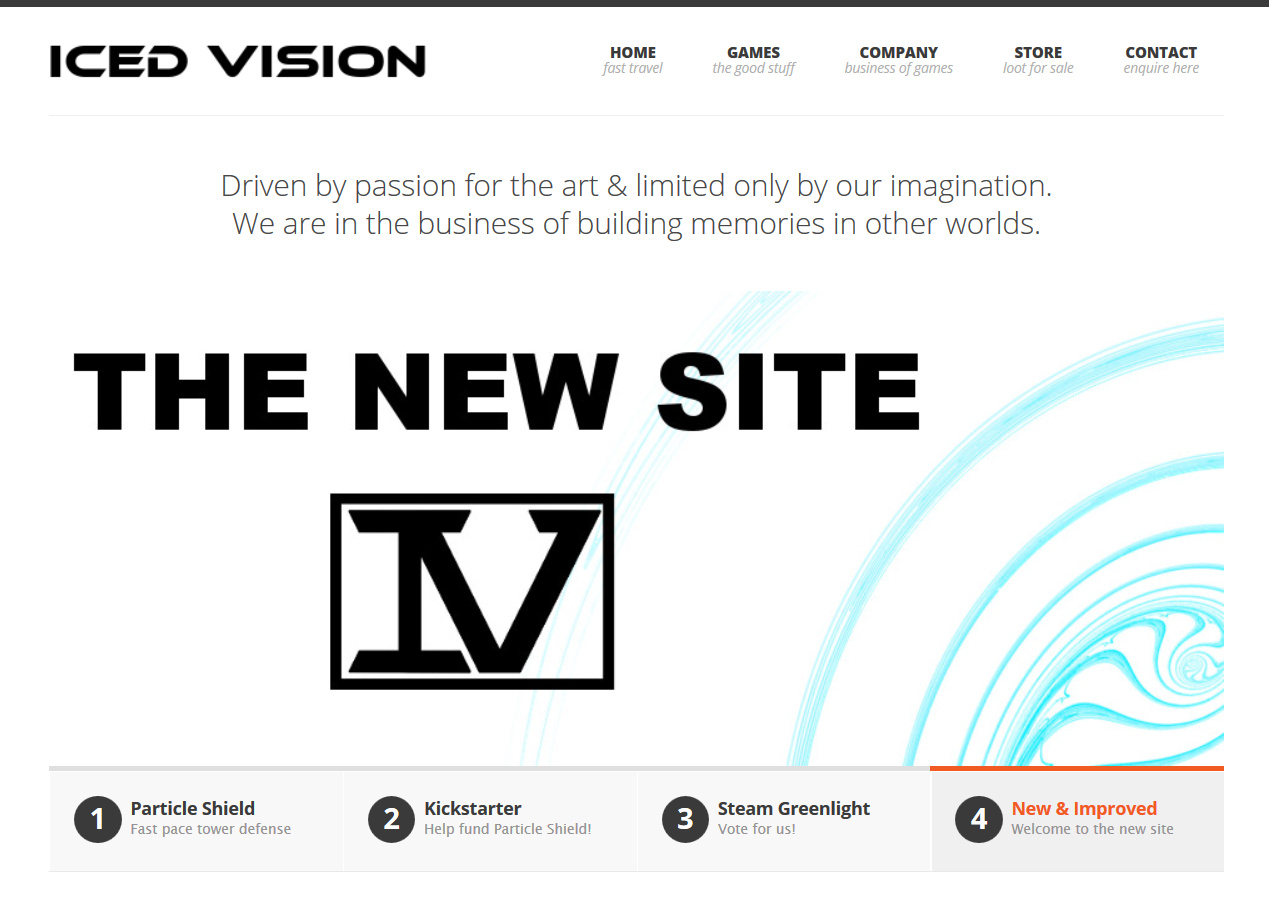 This week and next weekend will be huge. If all goes to plan, the Kickstarter will launch during the week and we will make our first major appearance through a Steam Greenlight submission. We will need the support of the community to help reach our goals! Standby for news posts regarding both of these major parts as we make way for Particle Shield!