When you build or find a blacksmith in the towns throughout the game you can upgrade your weapons and armour. For this update we will focus on the weapons side of things.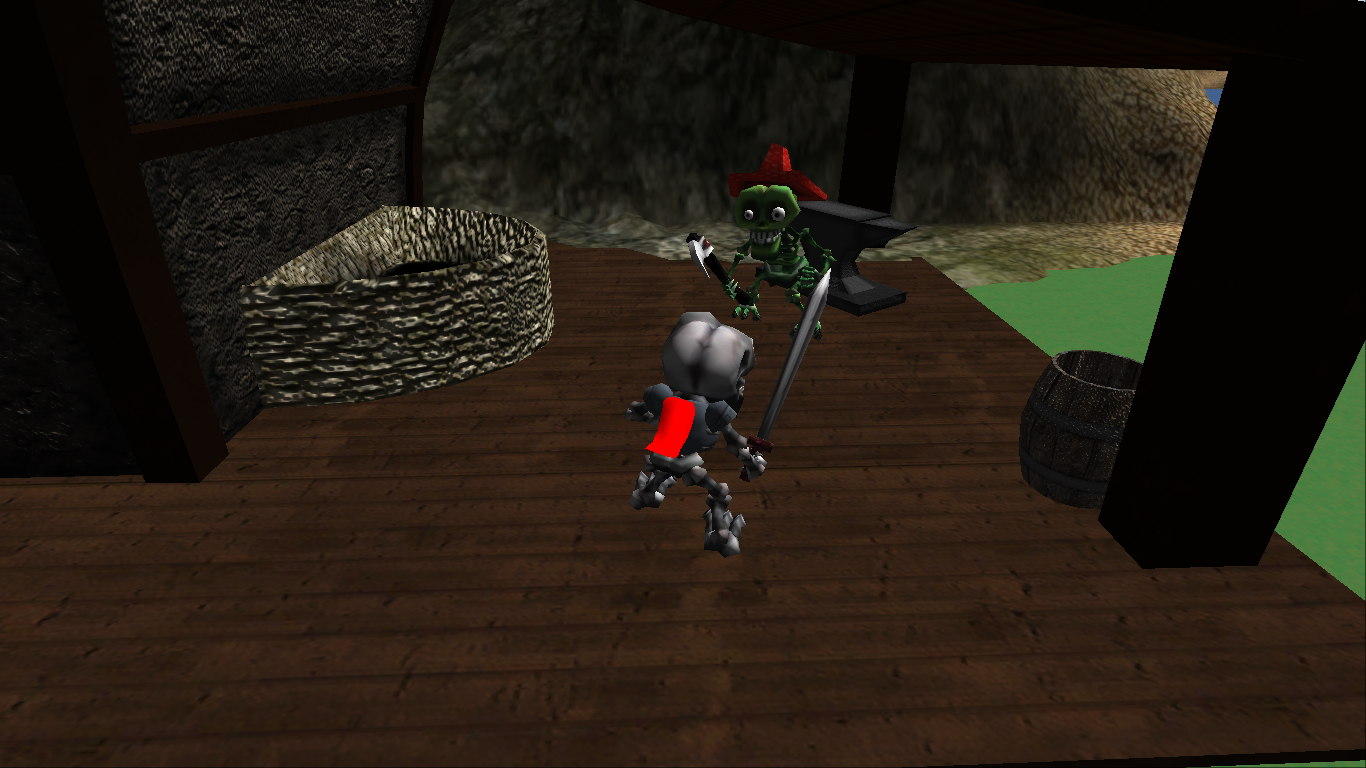 We examined the many ways in which weapons can be done with rpgs and wanted to avoid making lots of weapons to find and collect that can be hard to choose between or just take up space in your inventory. Instead we have gone with a system that gives each character one weapon that you can upgrade when you reach a blacksmith.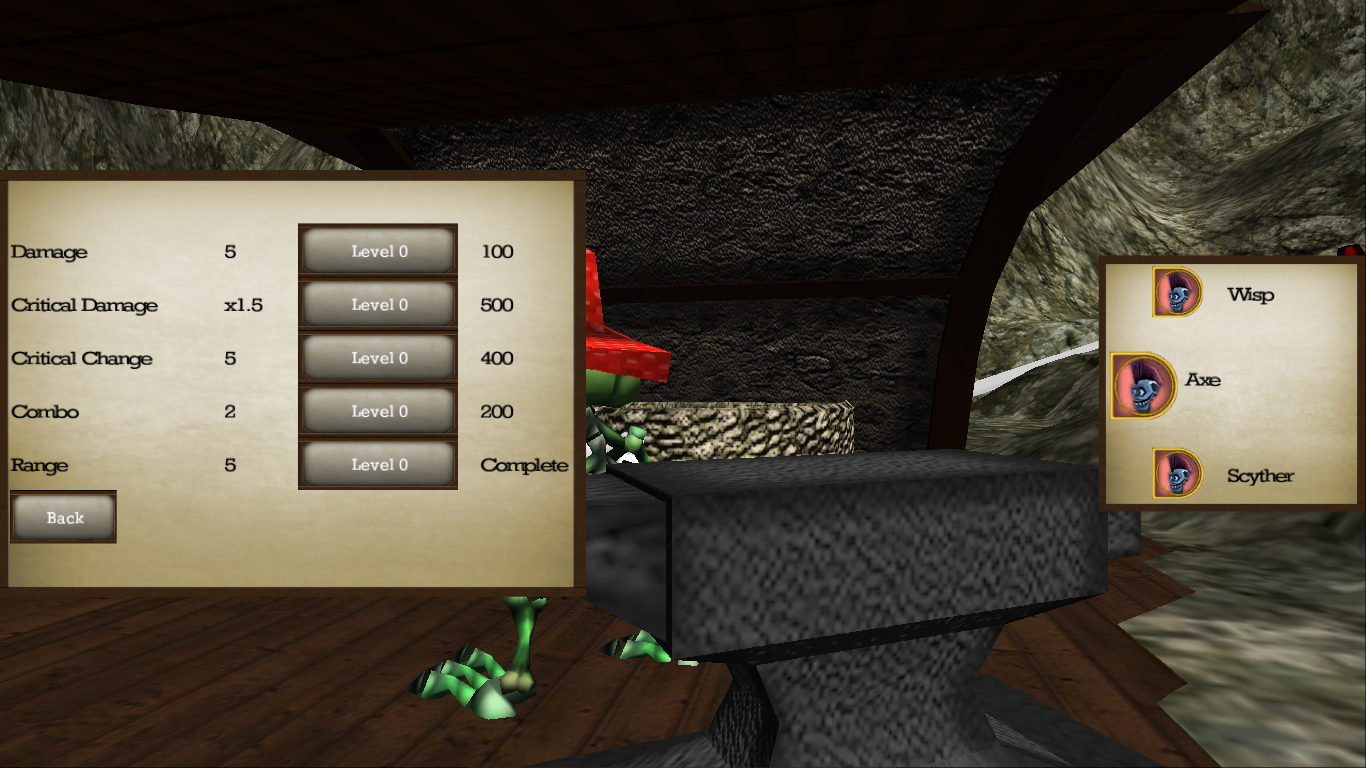 There are five attributes that affect the weapons.
Damage: Increasing this will increase your base damage.

Critical Damage: Shows how much extra damage is inflicted on when a critical attack is performed.
Critical Chance: Increases the chances of performing a critical attack.
Combo: How many combo attacks are performed.
Range: The attack range, anything under 6 is a melee attack and cannot be increased.
This idea stood out for us as the player can choose whether they prefer more damage or higher criticals or even to have better range to pick enemies off at a distance. We felt it would suit this game more than collecting many individual weapons and armour.