Today we're at 85% funding with 19 days to go! It's been an amazing response from the community so far, and really great to have your support as we push through to our goal. Getting close now! Kickstarter link is here:

I wanted to discuss a couple of the really exciting community related updates to the game, first about our development tiers.
Developer Tiers
Eco is a game about thriving in a community, and we want the experience of developing it to be the same. That's why to high-level backers we're going to open up most of the source code to the game (both client and server). Any backer at the $175 Developer Tier will have access to the source code, project planning, bug database, developer chat, and developer forums, where they can participate in the active development of Eco. We're hoping to work with the community to build a solid support of development for the game, with the possibility of using features that are created. This is a great tier to experience the development of Eco from the inside, whether that's as a student looking to learn or as a programmer/artist looking to make a big impact on the project.
At the $125 Tier, backers get access to Eco's project planning, bug database, developer chat, and developer forums. This gives basically everything at the $175 tier except source access, which is a great option if you're not a programmer/artist but would still like to participate in feedback, playtesting, and general development as it happens, being on the forefront of features as they're created.
We also have top tiers available for our highest backers, and at the $1000 and $1250 Tiersyou'll have a chance to work directly with the team in person (or via webcam if travel is unavailable). This is a great option for those that want to be highly involved in Eco's development and participate in discussions about its high-level direction.
Keep in mind these tiers include everything beneath them, so each will be giving 4 alpha accounts (one of which being a developer account), t-shirt, poster, and other rewards.
So if you've signed up for one of these tiers or above, watch for an email on Monday about the developer forums, we're going to set them up while the Kickstarter is still active and make accounts for backers.

Player Communities
We've already got some really excellent player communities forming which I wanted to share here:
The Eco Nation- A community of players and set of forums featuring in-depth and active discussions about the game.
Dewy Hills- Community for a future alpha-server, along with a thriving set of forums with player discussions.
Really amazing to see these great groups forming already, and we hope to have the Eco community deeply involved throughout development, and we look forward to discussing the game with backers at these sites.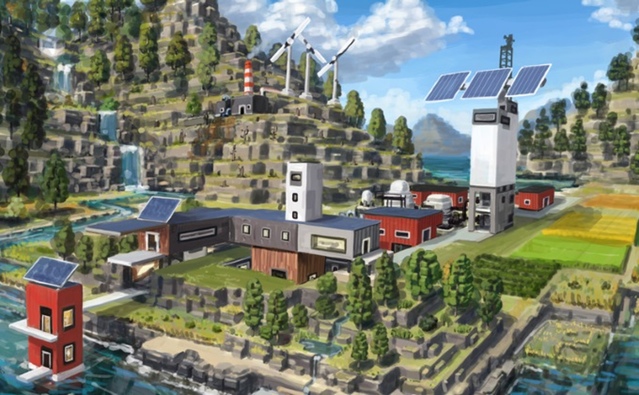 It's great to have everyone's support talking about the game, we're getting some good press and the community is rapidly growing! Really appreciate having your support from the start, and hope together we can grow this into something really amazing.
-John K
Eco Designer and Founder of Strange Loop Games
john@strangeloopgames.com