Hello, I am the new Community Manager. My name is Michael Abrams and I have an unadulterated affinity for dogs, metal music, and pestering my roommates.
Enjoy the ride…
As a collective group – myself definitely NOT included, since this is my first week, I do not code, etc., etc. – we have had some pretty sweet things going on.
Firstly, we are getting everything together and in its correct place to release the 0.2.0 update within the next 2-3 months depending on how buttery smooth everything goes! To that end, a big thanks to everyone in the community for the bug reports that surfaced as a result of the 0.2.0-1b build. You guys are da bomb.
Even More Talent
We have been looking for writers to join the team, and are processing applicants that can attain the highly sought after title of "Seed of Andromeda – Champion Scribe".* The applicants are exceptionally talented, and we can't wait to introduce the new members of the team when we decide on those who will be joining us! They will be working to help build the narrative of the game and produce the dialogue and other written content for it.
*title subject to change.
Now on to the nitty gritty…
Programming
We are getting the Voxels working once again with the new space system. On the Voxel path, we are also working on the Voxel Model Loading – an integral part if you ever want to play this here game in a timely manner (voice of Rooster Cogburn from True Grit)! Voxel Model Loading does what it says on the tin, for those wondering, it will let us load all those juicy models Andreas has made into the game - and ultimately let you guys do the same in your mods!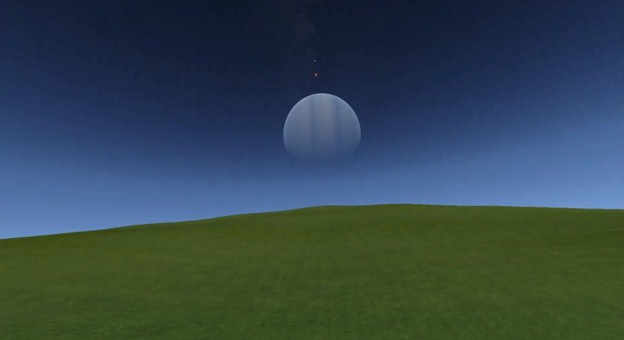 (Hyperion from the surface of Aldrin; Trinity C is the little red star)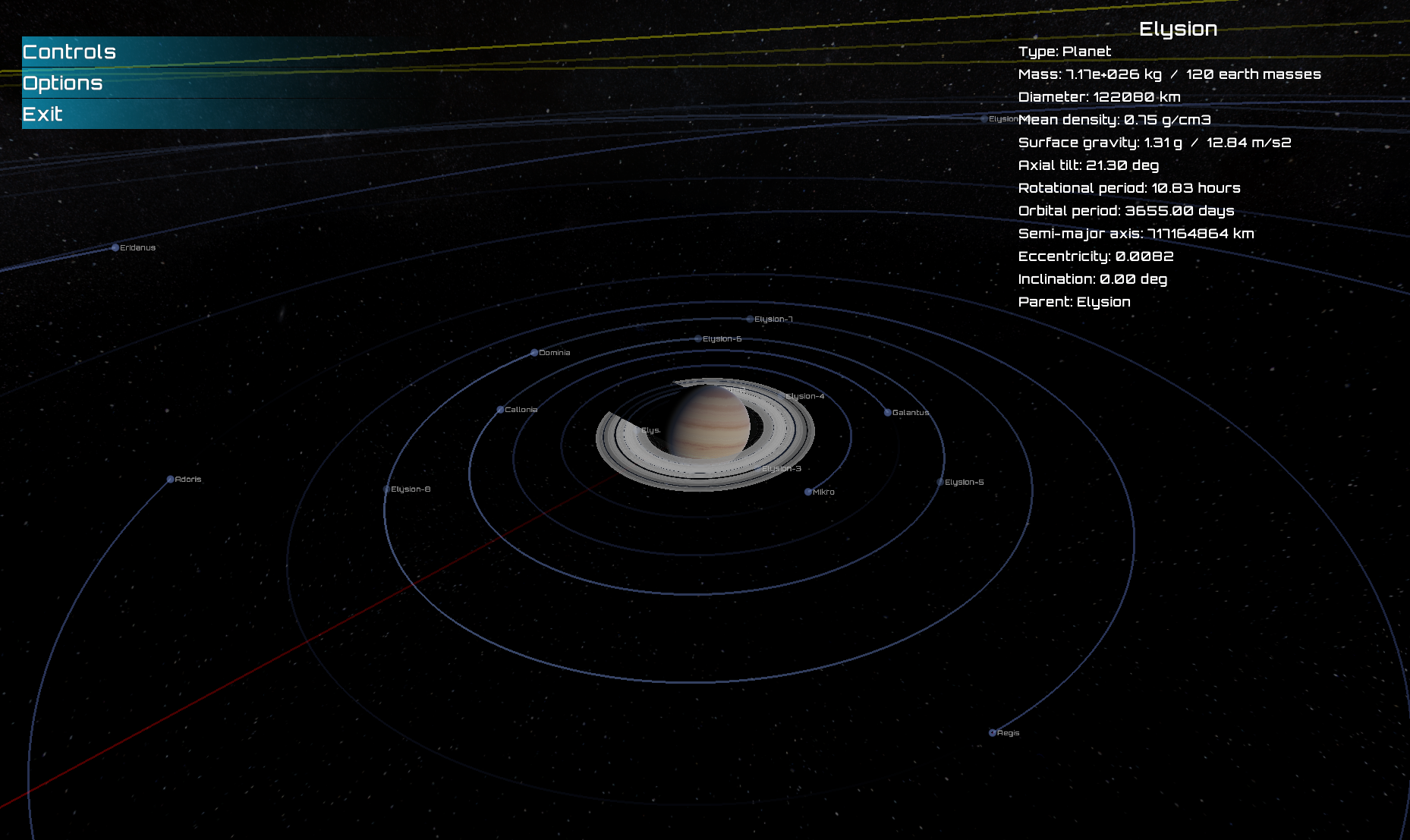 (Elysion Moon System)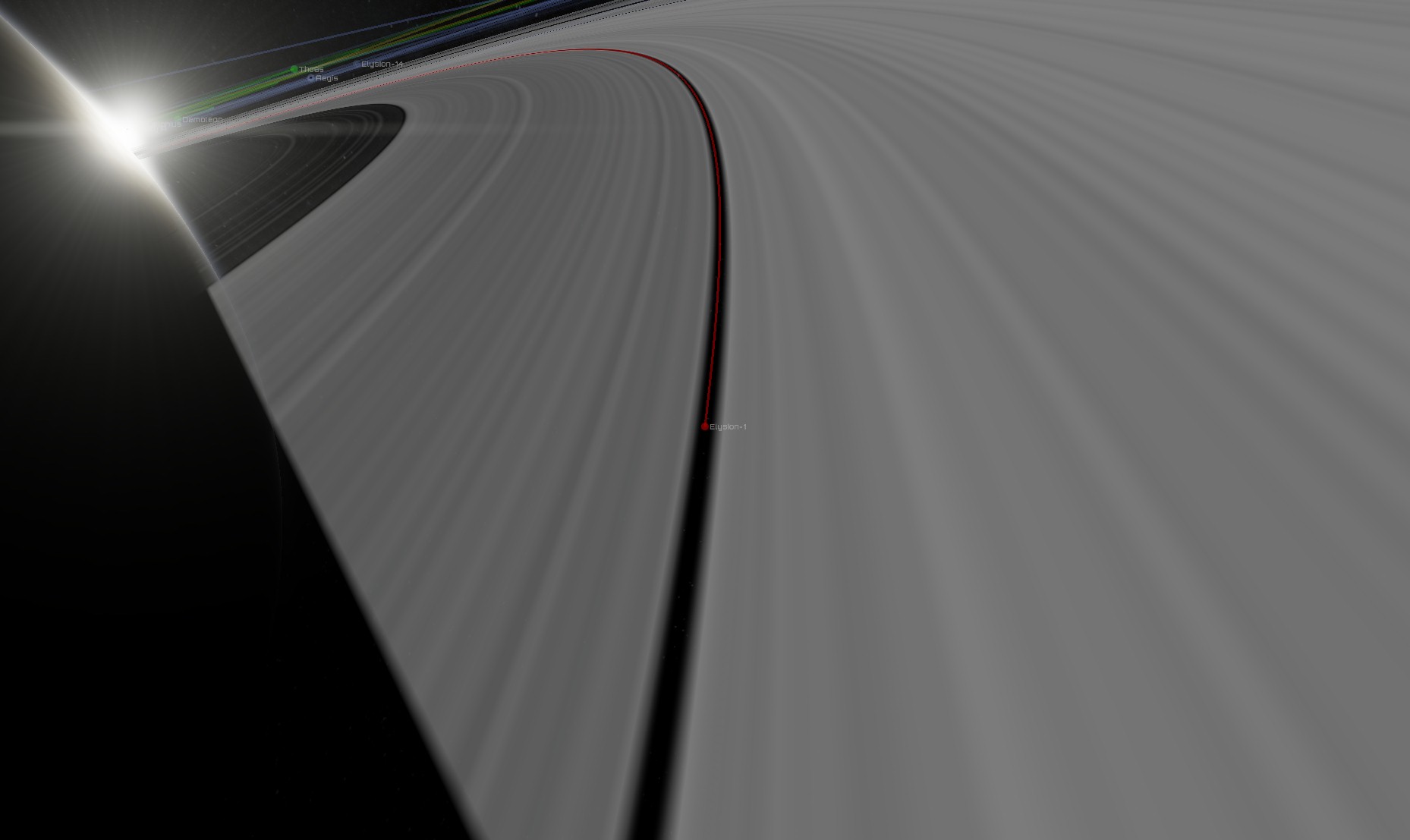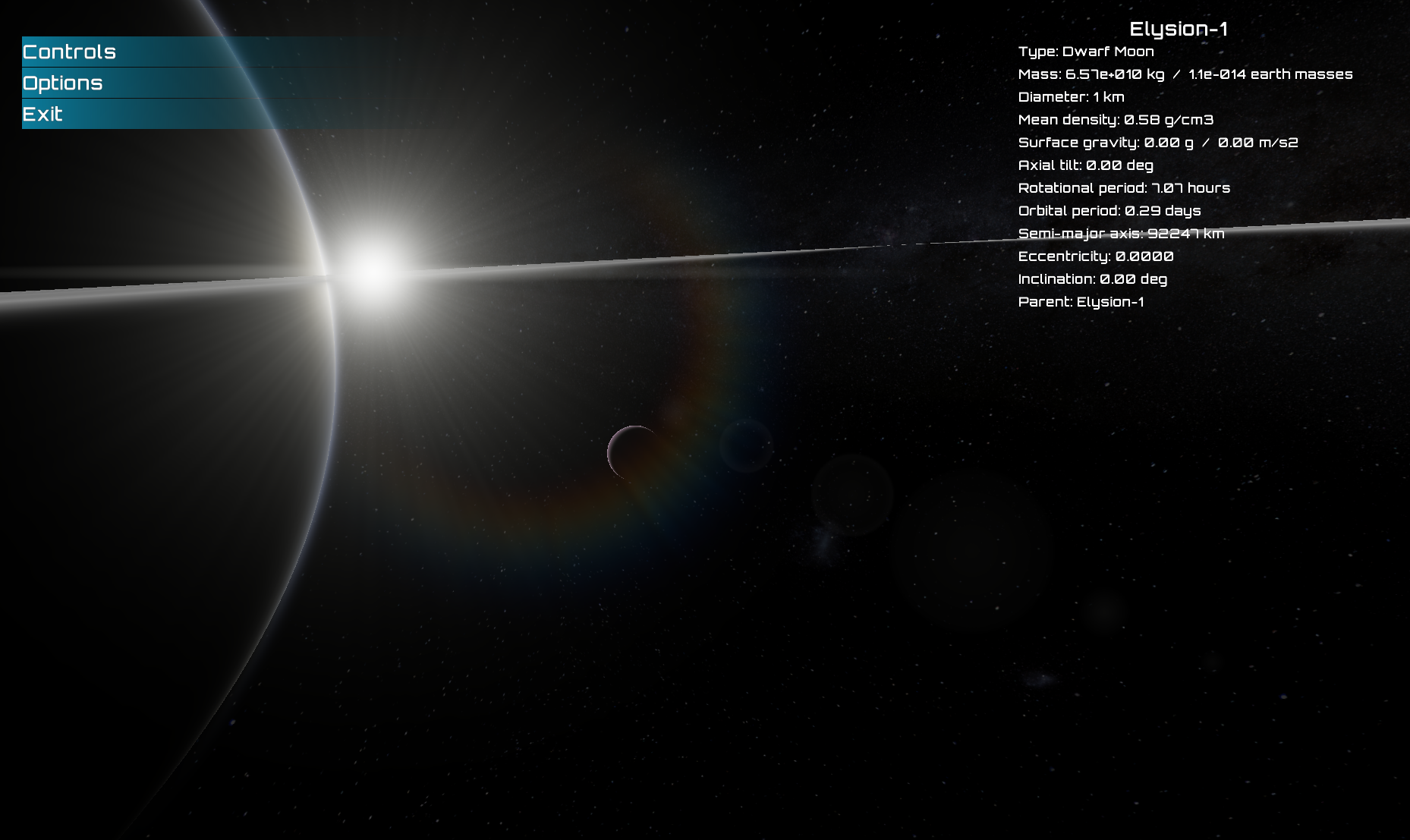 (Dwarf moon Elysion-1)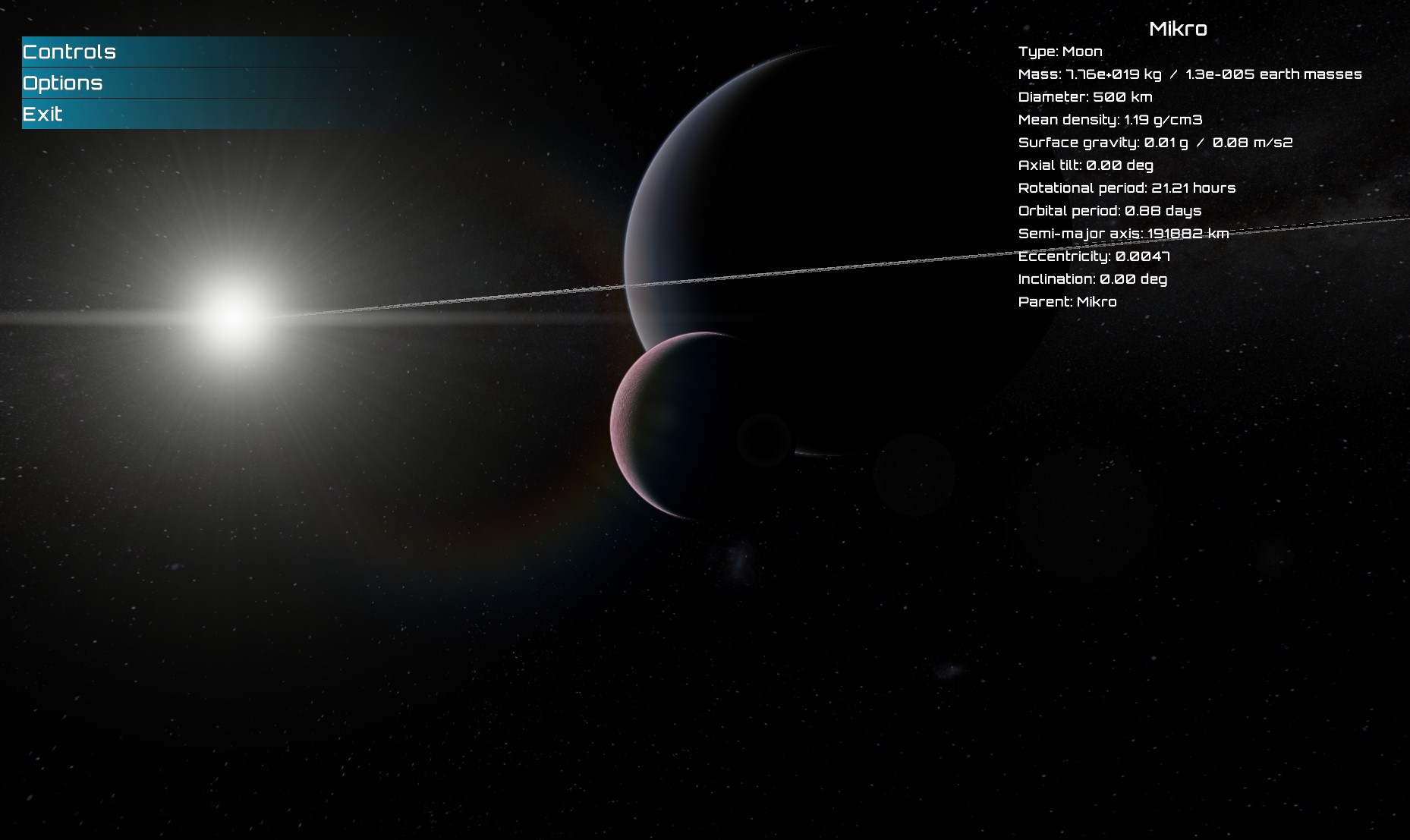 (Little Mikro is back!)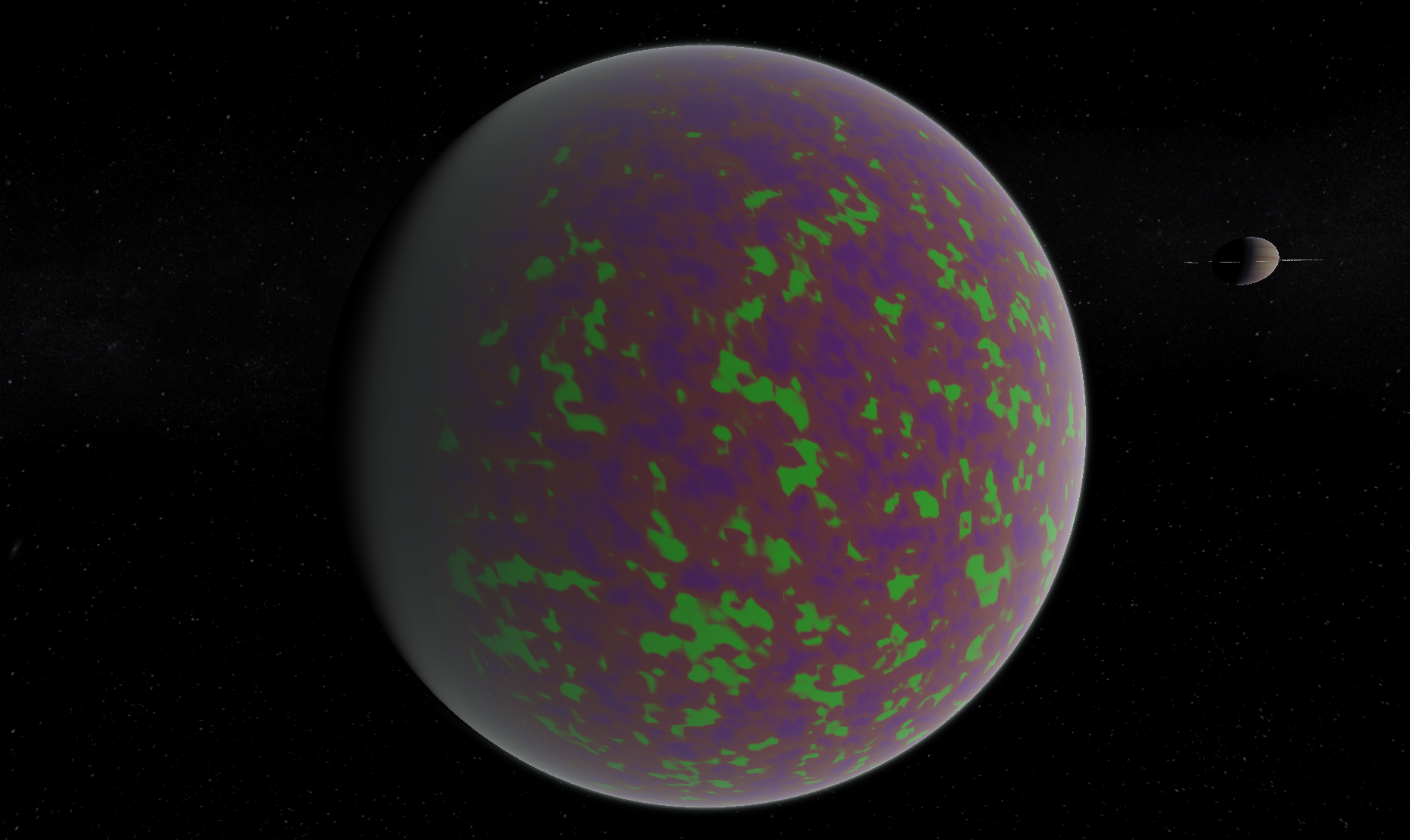 (Eridanus: Elysion's largest moon with funny random colors)
Also in the works is a new way of testing GPU noise so that we can test different implementations of procedural noise so we can find out which is the best in speed and quality. We have been reworking the rendering pipeline architecture for even cleaner code, and so making it easier for us to use it in the long-term. Improvements in multithreaded loading performance for assets in the game have also been gained, and we have completed some more work towards the support of DirectX in the Vorb Engine!
Art & Design
We have made some small but tasteful improvements to the planet info box. We have also been expanding the Trinity star system, with the addition of the moons of Elysion. We have also begun the testing of displacement mapping textures to get them looking even better than they already do!
Stay tuned for more progress as we ride full sail towards 0.2.0!