While we toil away at ZPA, I thought I would take a moment to share another story about the development of ZPS.
First the backgroud
As many of you know, we released ZPS on December 28th, 2007. Many of you came to find this out via news posts here and there, and an announcement on our front page a few weeks prior. The image looked like this: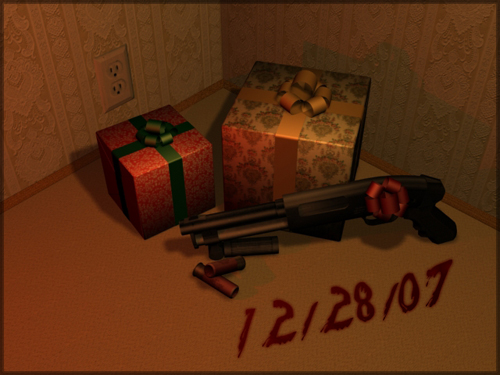 Some of you might also remember "Operation Kielbasa", a little viral counter on the main page that counted down. The announcement was posted when the countdown reached zero, and got us a lot of attention with the mystery.
Now the story
When we conceived "Operation Kielbasa", the idea was to release at the end of the countdown. ZPS development had gone through lulls of productivity and inactivity, and we decided to rush for the finish line. We wanted to get a release out the door, and as fast as possible. The way we saw it, the best way was to come up with a release date, and shoot for it.
"Operation Kielbasa" was our way of announcing the release, but not actually committing to it. Which turned out good, as we had several last minute changes to make. As the end of the countdown became imminent, we decided to actually announce a release date instead of releasing. This gave us a little more time to iron things out, and to formalize what many people on the forums had begun to suspect. So, Tatsur0 and I decided that he would make a nice image, and we'd post it when the countdown ended.
However.
Tatsur0 and I live in very different time zones. There was a miscommunication as to when the countdown itself ended, and when we should get the actual image out. So what happened was, I was online when the counter *actually* hit zero. Tatsur0 was not awake at the time, and had not given me a link to the image above. Many forum and IRC members began asking what happened at the end of the countdown, and the clamor started to raise.
I panicked.
So, in my panicked state, I decided to announce the release date with an image, just like we had agreed. The problem is, I'm a programmer, not an artist Jim! So this is what I came up with:

Very few of you probably remember this, because Tats hastily replaced it as soon as he woke up. But for a fleeting moment, my artwork shined at the top of the news page you see here, announcing the release date of ZPS with the *worst* Christmas-themed artwork ever.
-frikazoyd