Developer Journal #37
We had a pretty rough start to the year, but I feel we've made some very awesome progress since then. We've released the NuVO Zip, object animations and just recently the voice chat feature. So what's next for NuVera Online?
Vehicles & Roads
Where we're going we are definitely going to need some roads. When we first built Sunset Harbor the idea of vehicles was a big maybe, so much of the area was designed for walking and running. With the new vehicles we find more need for some paved roads.
Over the course of several updates we'll be adding roadways and other great visuals to Sunset Harbor to make the area a lot more fun to explore and hang out.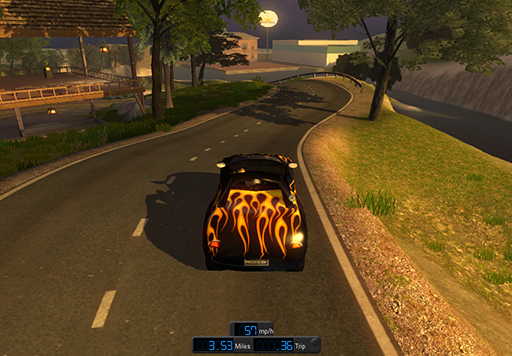 We also have some new vehicle features coming such as a speedometer with mileage and trip meter as well as some new vehicle related achievements. Additional vehicles are also in the works and we will have more information and screenshots as we get closer to releasing them. Until then we love hearing all of your ideas for various vehicles we can add.

Events & Clubs
Events and Clubs were available before the crash on the website and there is a good reason we haven't turned them back on. We've been working to re-engineer both the Event and Club systems to be tied directly in world. We are working on a couple of new terminals that will allow users to create, attend, manage and sign up for events & clubs directly in world. We realize both of these social features are very important to keeping our users engaged and connected and we believe the new systems we're working on will offer some great new features.
We still have some other projects under wraps so keep an eye out for future Developer Journals. Until next time... have fun out there!

Danto