Greetings, dear readers! This is the fourth Warcraft: Guardians of Azeroth developer's diary which is dedicated to types and forms of government.

The unique type of government, which is called a "Tribal Monarchy" (the name is still in development), was developed for orcs and trolls. In this type of government, you are able to build holdings of all types, but the main will be the tribal one. Also, a penalty cannot be imposed on a castle or city if the province where they are located in has your culture. In spite of a tribalism, all types of research are opened for a tribal monarchy. Others tribes of Azeroth have a default type of government (except gnolls, because we want to make them as nomads).

In the glorious city of Dalaran a magocracy preveils (technically it is a form of theocracy), but it is unavailable for playing now. Dark Iron dwarves will have a military dictatorship which allows them to freely change their laws and withdraw some titles from their vassals. Others countries have a monarchical or tribal type of government, there is nothing hard to define them.




Now we will talk about orcs. This aliens from Draenor cannot inherit titles from members of other dynasties, consequently, for expanding their borders they have to conquer other clans and challenge other warchiefs.

The Horde has a little different system: only leader of one of the clans, included in the Horde, can become the High Warchief. We also did not forget about the Shadow Council – it affects on the Horde through the… drum roll… council! Orcs cannot challenge Council's "political puppet" leaders, whereas these warchiefs have special positions in the Council assigned to warlocks. Since these warlocks are under the authority of Gul'dan (or another master), they permanently provide the Shadow Council with the majority of votes in resolution of any issue like changing the laws, treasuries, declaration of wars etc. You can get rid of this majority onle through the special event chain with Gul'dan.




We also did not forget about republics – many of them conduct elections every 8 years. Goblins and gnomes republics, which model is similar with the merchant ones, are also have their unique features. Gnomes are elected due to their prestige, gained from their inventions and researches. As for goblins, they have to spend the prestige they gain previously to go into debts.

In the early game only two gnomes and goblins counties exist: Gnomeregan and the Trade Coalition. The last one is a association of all goblin cartels, realized in the game mechanics as an empire. It means that all goblin cartels are essentially kingdoms (new trade houses immediately get a "royal" title). And, of course, nobody prevents cartels from seceding from the Trade Coalition, retaining the same "royal" title.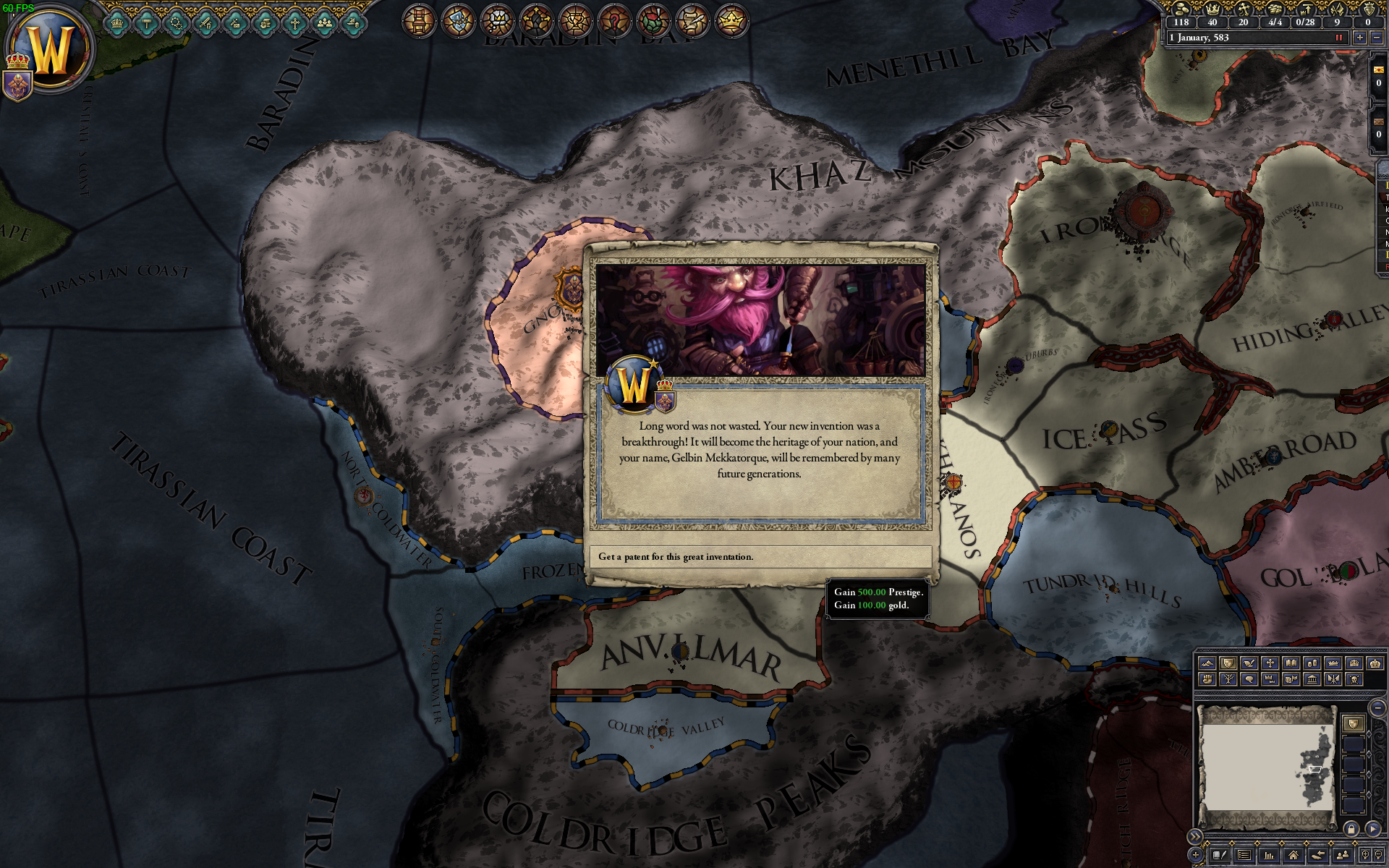 Thank you for your attention!