One very cool feature that we've managed to code in is our very own property system, now, back then, we had property systems that looked at whether the player was an owner of a particular scene prop, and in past RP servers we had server permissions assigned to players so that they could open doors or lock/unlock them. Our system is quite different, as it relies on the presence of a certain item (a key) in the player's inventory. So, for this dev diary, I really want to discuss how we managed to allow interactions with doors. Observe, as we approach one in the Vanda city. To interact with a door, you have to look at it and press F.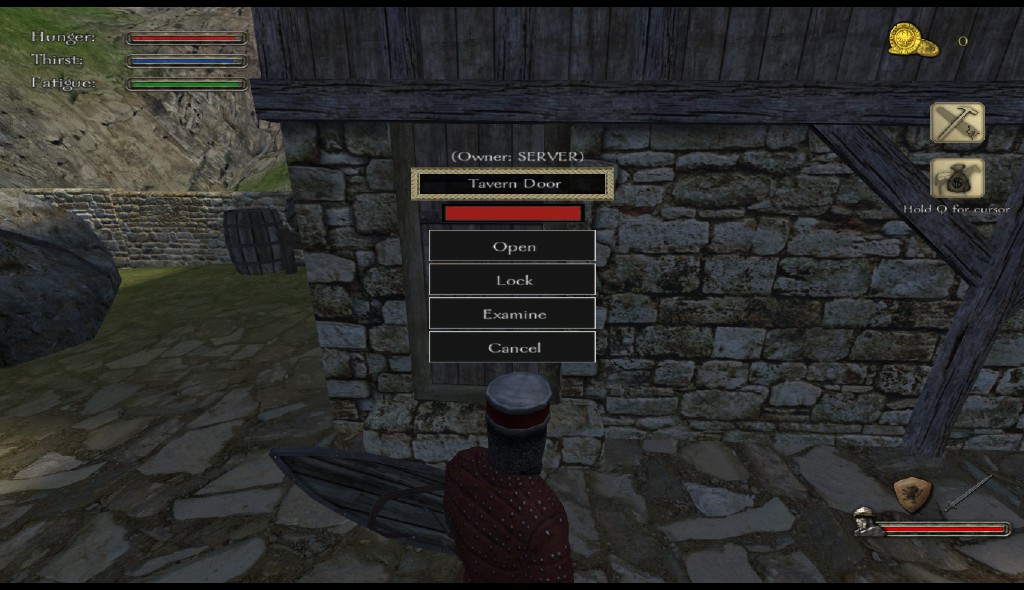 And now we must see if we have a key, and alas, we do!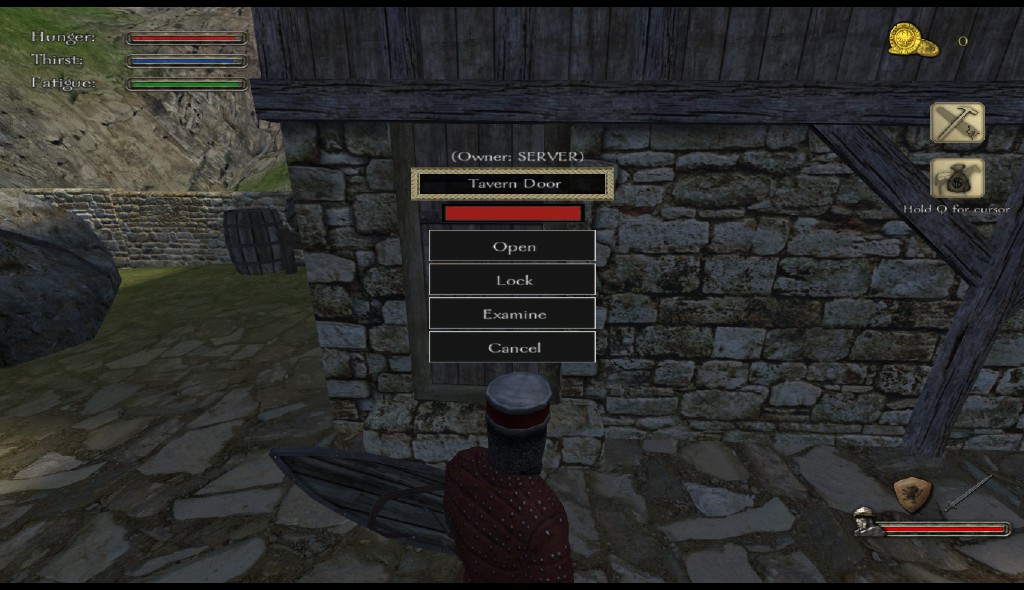 The other keys belong to other doors, which is another bonus, you can't use a Vaegir Key on a Nord Door

. Here are the options presented to you when you are in possession of the required key: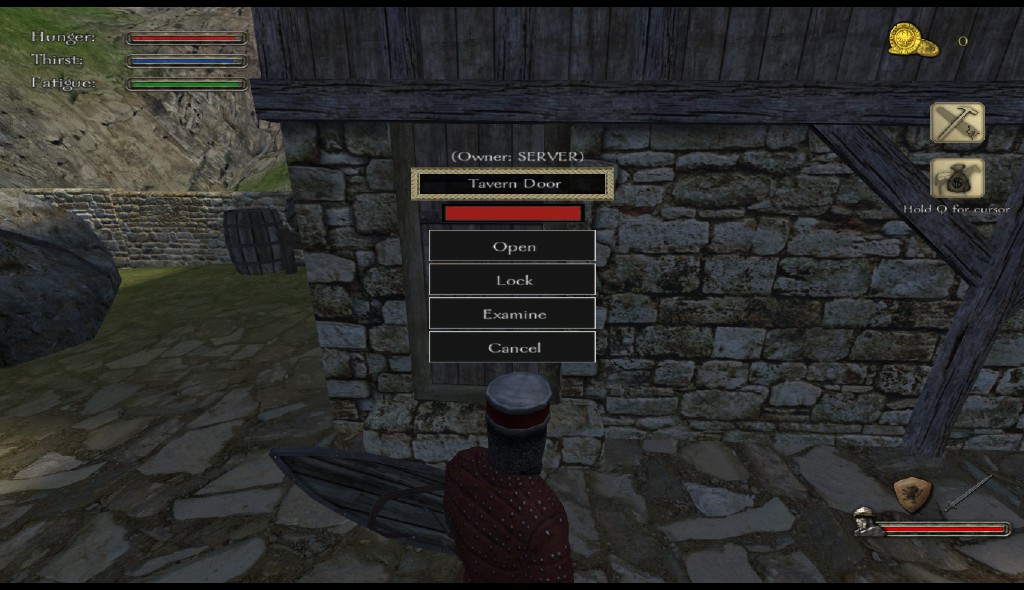 So let's try locking it. And then, we drop our key, just to see what happens.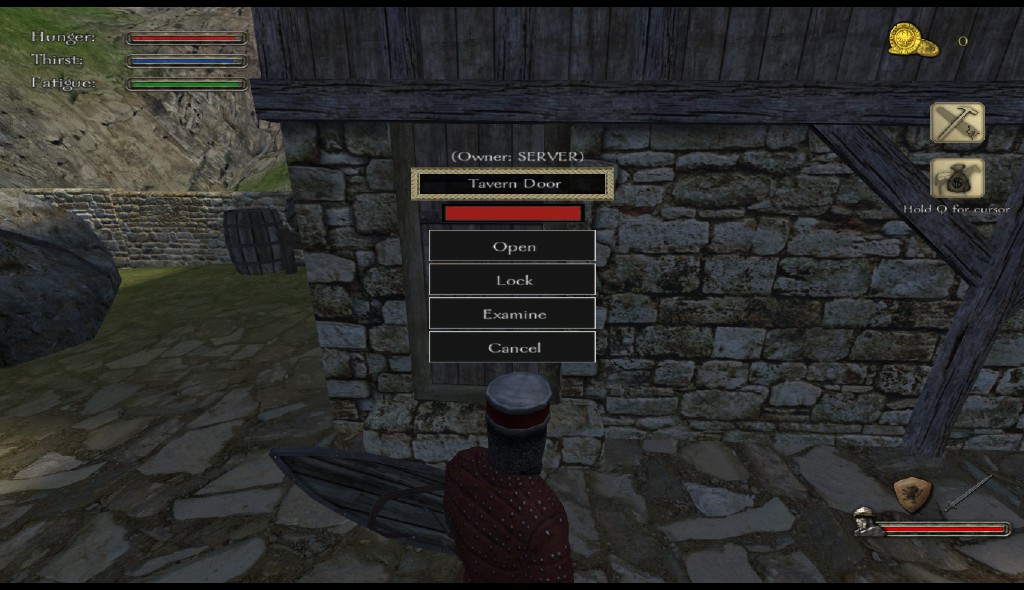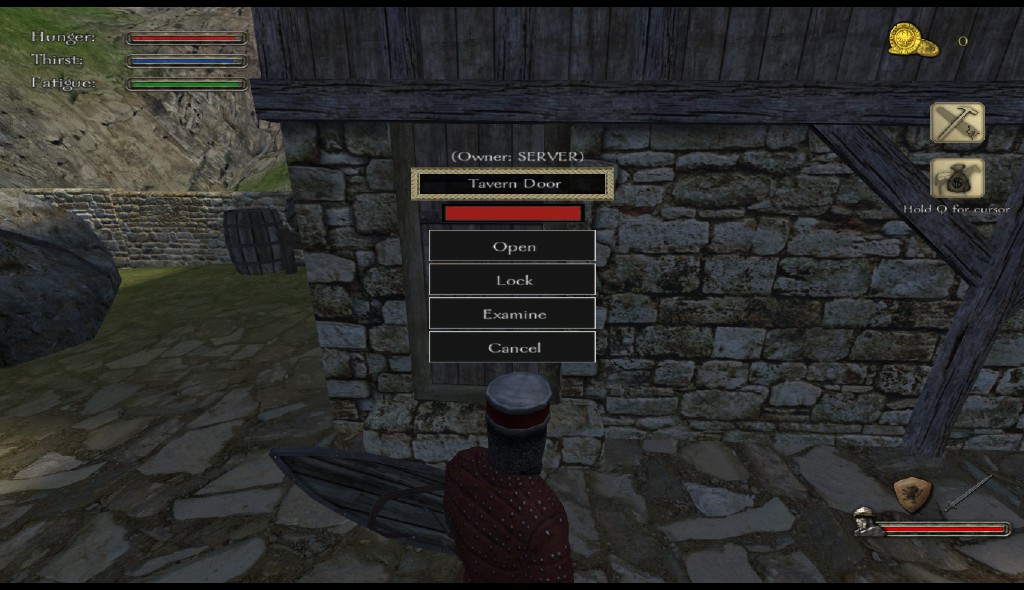 And this is what shows up instead, so the system/code really does check your inventory to see if you have the required key to the door when you attempt to use it: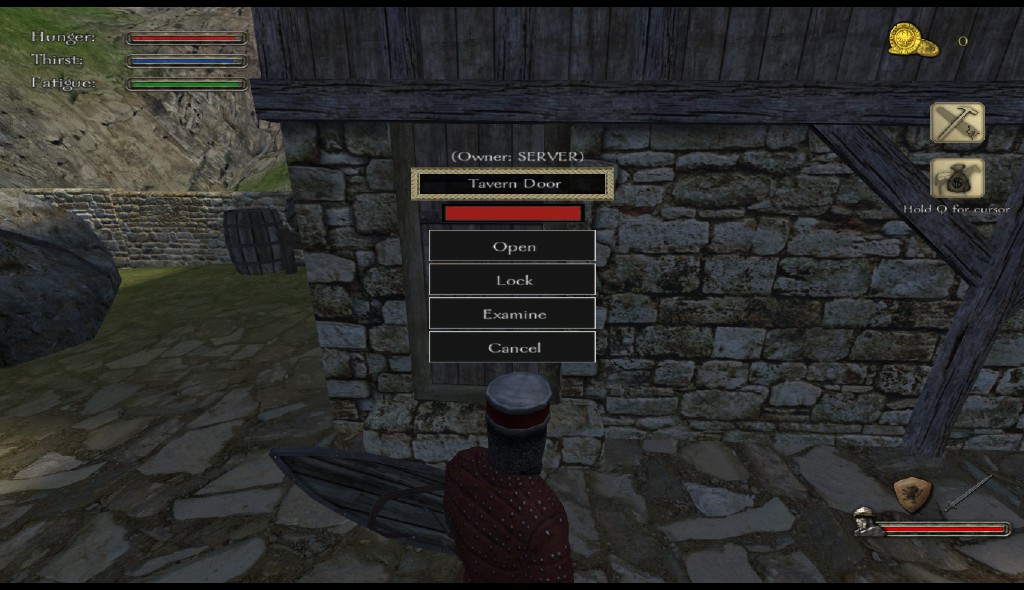 Let's attempt to get our key back, unlock the door, and then drop the key again. This will also make a different result, with you being able to open the door when it is unlocked, but not being able to independently lock/unlock it when you don't have the key.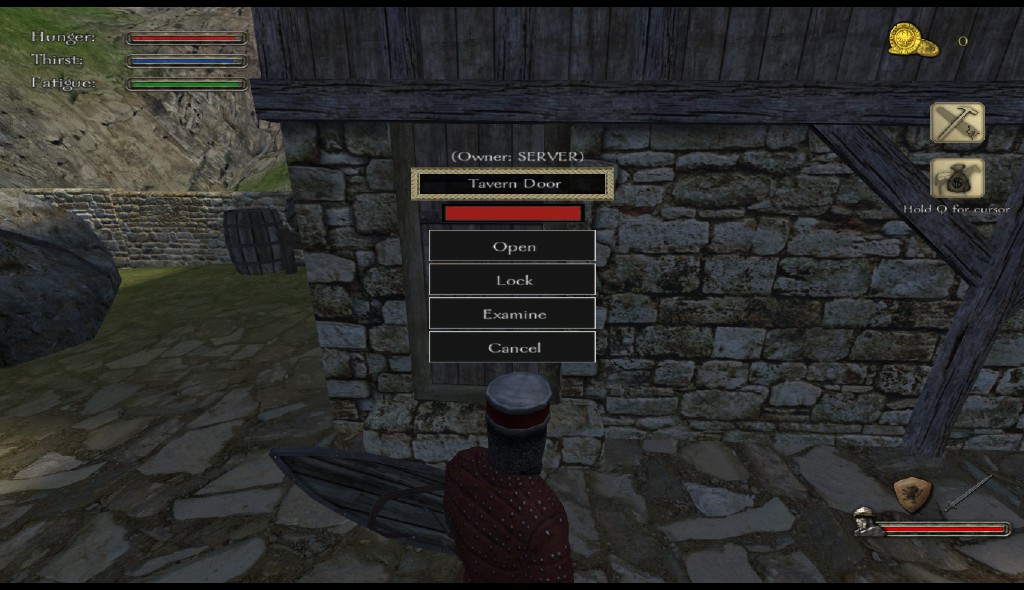 The door options will be different for guards/property owners and regular citizens, and the key can be handed down to anyone, which really will keep you on the edge of your seat, and making sure no one betrays you!
Also, here's another key type, a key for the tavern: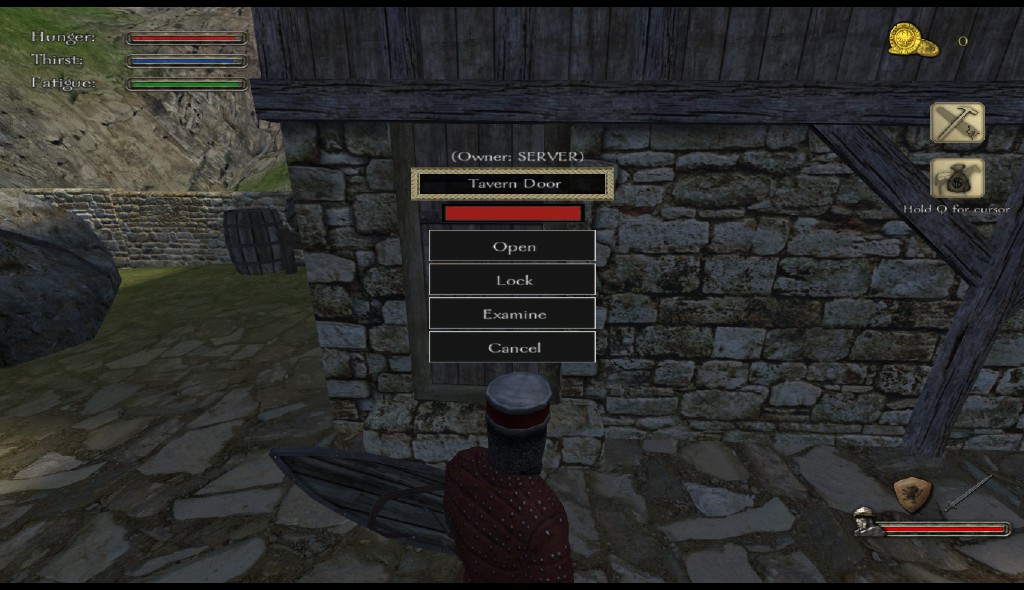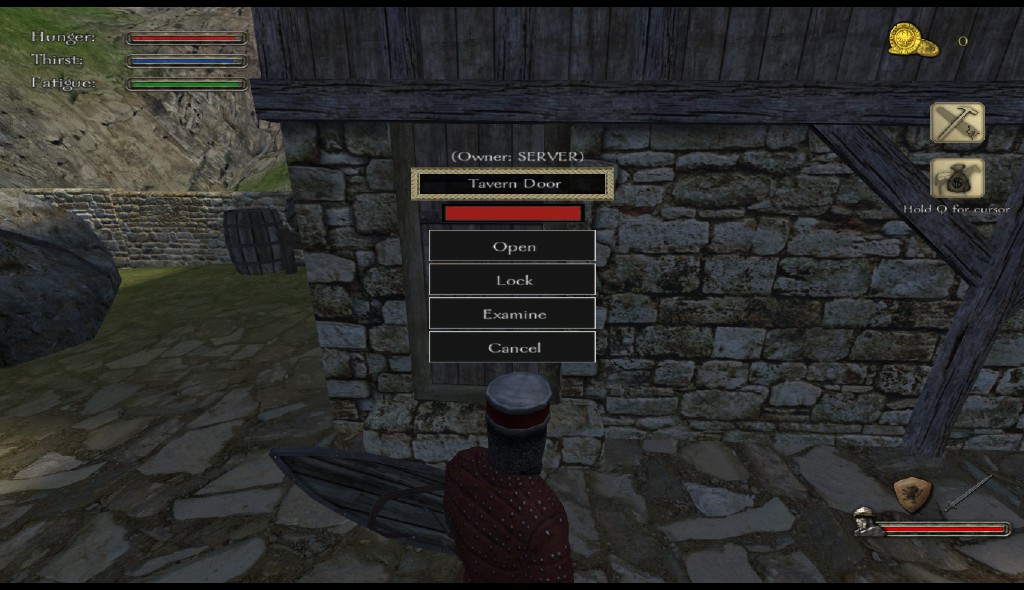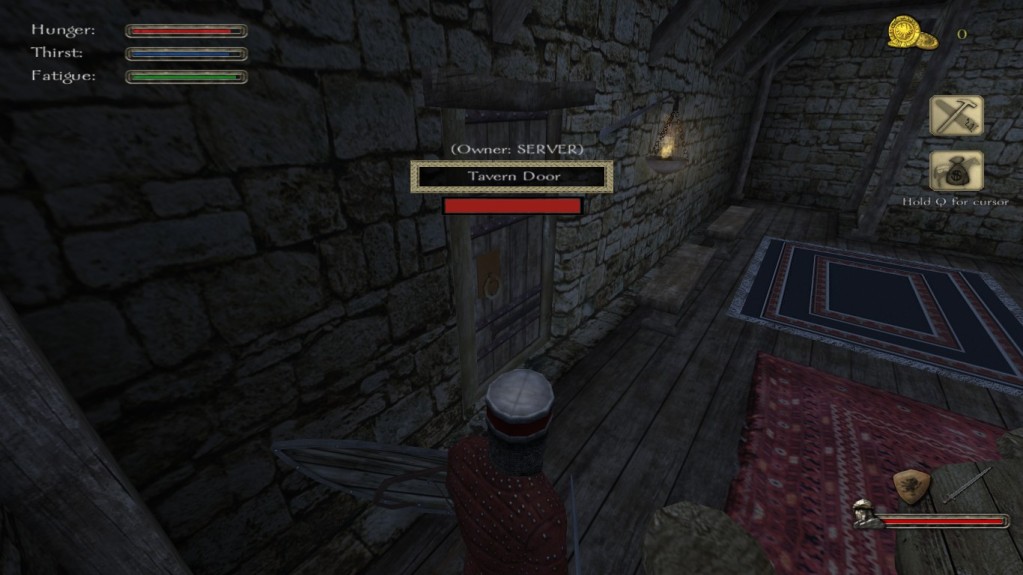 Stay alert! A third dev diary will be coming out soon! But for now, I thank you for your attention and wish you well.