Choice and Consequence
We grow up learning every choice has a consequence, and knowing this leads us to be excited while watching a good movie or reading a great book. We watch from the tip of our chairs, waiting to see what characters will do because we KNOW whatever they do, there will be consequences for sure!
When I was 10 or so years old, I got the Fighting Fantasy game book Deathtrap Dungeon as a gift. I was wowed by the fact that I was reading a book in which I could take decisions which would influence the outcome of the story. It didn't take long for me to end up playing Roleplaying Games.
When we were doing pre-production for Shadow Heroes' story, we were not sure yet of what path to follow. We knew what features we had and how many single-player levels the game would be released with. We wanted a great story that explored the world of Hendrika, but also touched the player in some way. What themes could be brought up that moved the player? What could be added that would make players stop and think?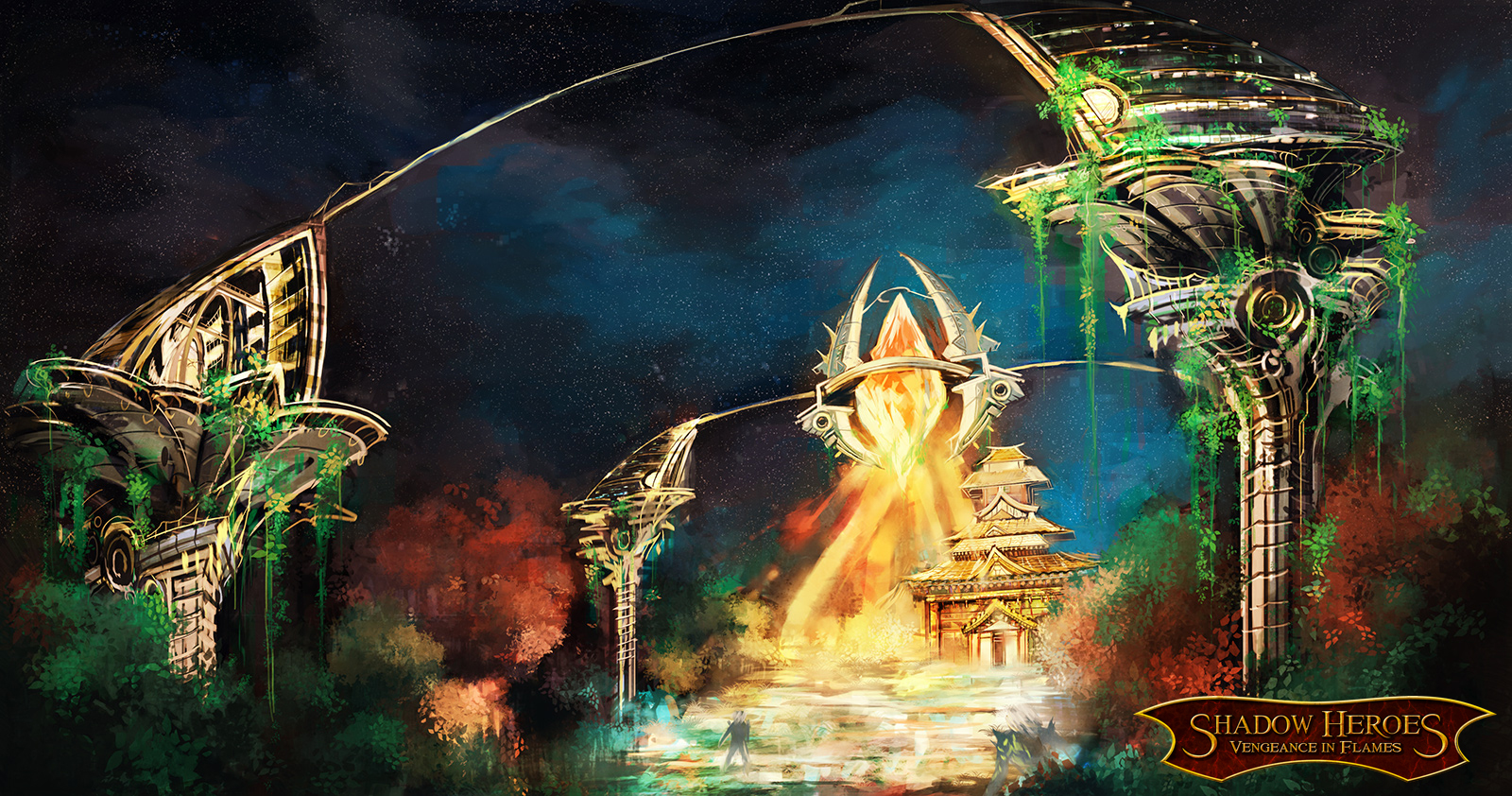 The ändras were a big part of it, and a good reason for our first campaign to be set on the Republic of Three Towers. Ändras were born different than the norm. They were, in some way, dangerous. Where they the legacy of the Great Rift? An aftereffect of magic gone awry? Add to that the story of a nation grown out of the fear of destructive magic. How would they handle the birth of hundreds if not thousands of ändras amidst their population?
The plot of Vengeance in Flames grew out of this (and more). It had impact, especially as the player was presented to fact and belief by different points of view (something we will talk about on a later post).
But Shadow Heroes is not a movie. It's not a book.
Shadow Heroes is a game. And you are the main character.
We players have learned through decades of games that what makes games so amazing is the fact that we are in control. We are not watching an amazing story. We are living it! It's not about waiting for what the hero will do. It's about taking that decision yourself and living to learn the consequences of your own acts.
Why wouldn't Shadow Heroes offer this to players?
Well, it will.
I was already half-way through the level scripts when I got the thumbs up to add choice and consequence to Shadow Heroes' story and level design. After evaluating what it meant to add it to the game, our team decided we could postpone something like voice-over for a later date (possibly post-release) in exchange for player choices.
We're not talking about massively branching levels with dozens of possible ends. At least not yet! We will begin with giving players choices that will affect their immediate situation in the battlefield and how some of the characters will react to the player. Decisions will have consequences on the battlefield, from changing an objective to adding an unique feature, and it will impact how characters see you. But, be careful! Maybe later on the game one character you learned to depend on may turn their back on you because of your previous decisions. Or maybe someone else will come to the rescue, thankful for your unorthodox decision in an earlier battle.
There are no right choices. What decisions you take are up to you. You are the commander. Are you ready to face the consequences?