Welcome to developer blog number four, 'The Baillie Blog'. Within this short piece, I intend to show you some of the features I have been working on with the team recently. These include, Observation Balloons, A Particle Makeover, and a new artillery shell; the Shrapnel Shell.
Before we get on to the features I listed above, I shall address some of the questions people have been asking recently. You can feel free to post any question you may have as a reply to this thread. Many of you have been asking about the possibility of adding the siege gamemode back into the game, to this I answer, we have beaten you to it!
Iron Europe 2.0 will feature an 'Assault' gamemode. This works entirely the same as the siege gamemode, however, will provide much broader gameplay situations. For example, the 'Assault' gamemode could include a siege on a fortress such as Fort Douaumont, however, it could also include planned offensives such as the Battle of the Somme.
To kick this idea off, I have produced a map entitled 'Gallipoli'. The features a beach assault making use of driveable boats. Once the beachhead is captured, the attackers must cross a barbed wire filled gulley, and then up towards the flag; an artillery position overlooking the battleship filled sea.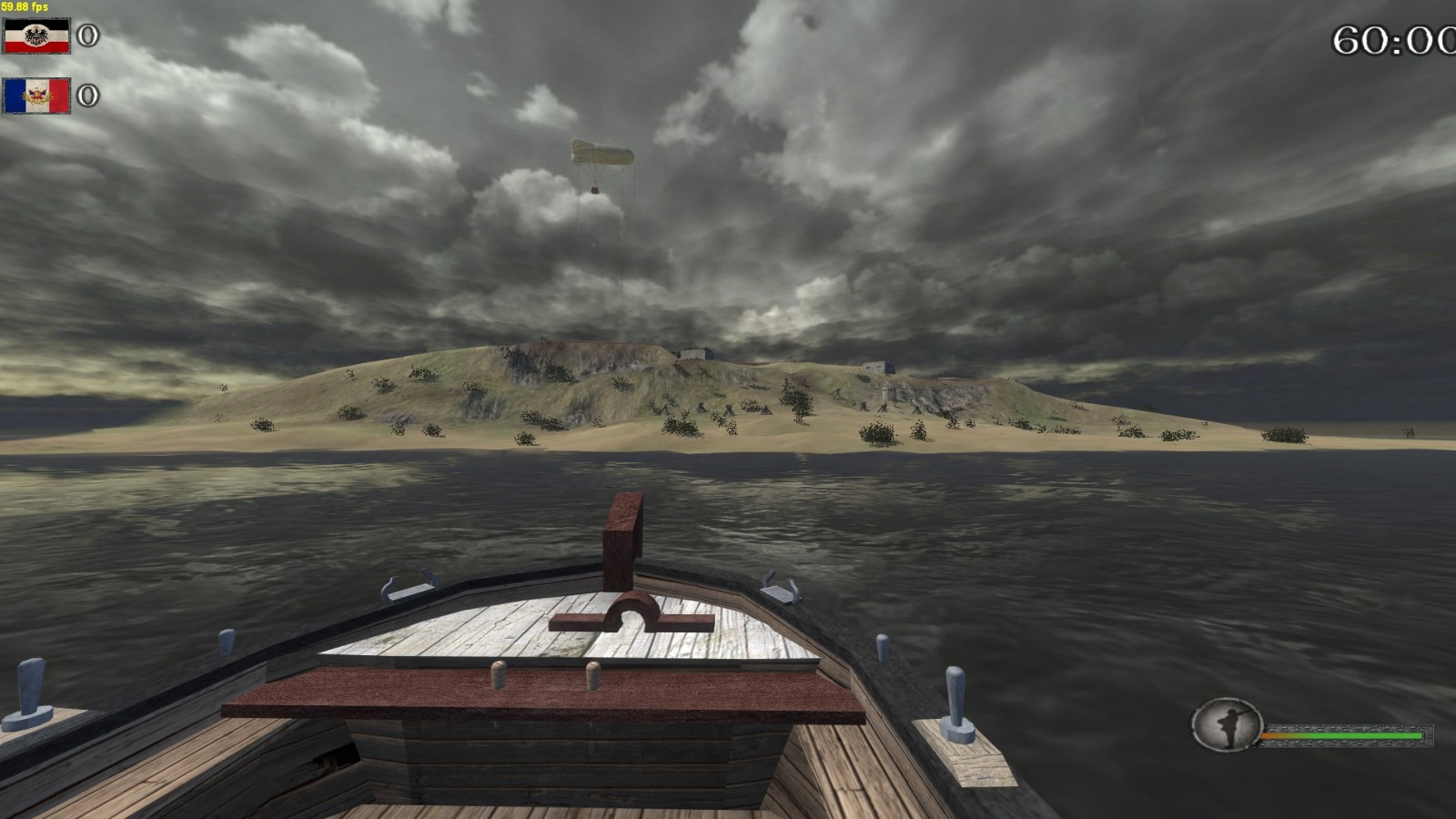 'What is that curious sausage in the sky?' This is the Observation Balloon which shall feature in Iron Europe 2.0. Coded by myself with much help from experienced coders such as Vincenzo and Beaver, whom I am very much grateful to, this balloon is fully available for players to jump in, and winch up. The balloon is made up of a wicker basket, and a large balloon. These are modelled and textured by Rigadoon, our beloved mod leader.
Understandably, you may be thinking that this balloon could be a little overpowered as the perfect spot to call in artillery or snipe from. It is for this exact reason, that the balloon has been made fully destructible.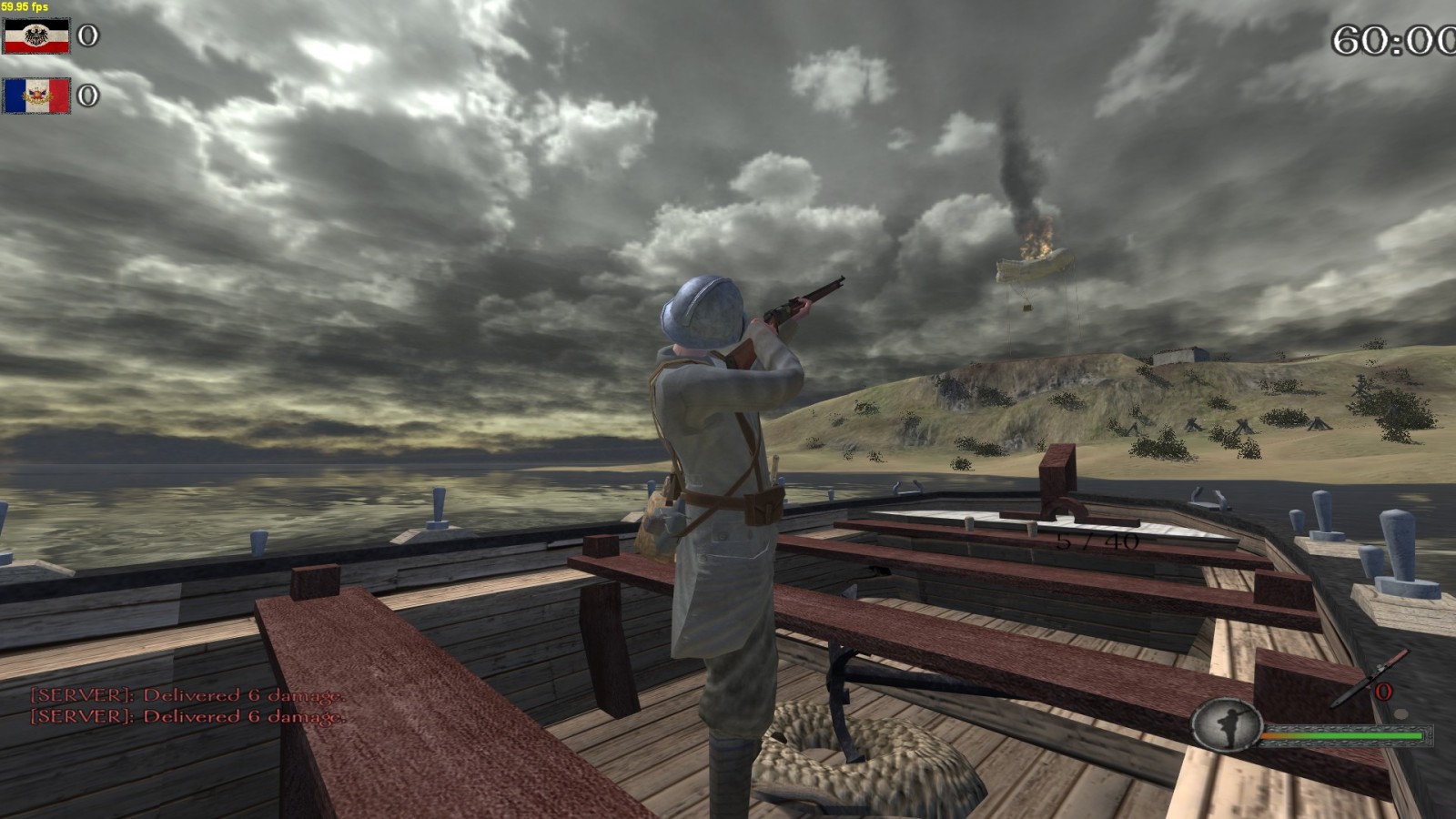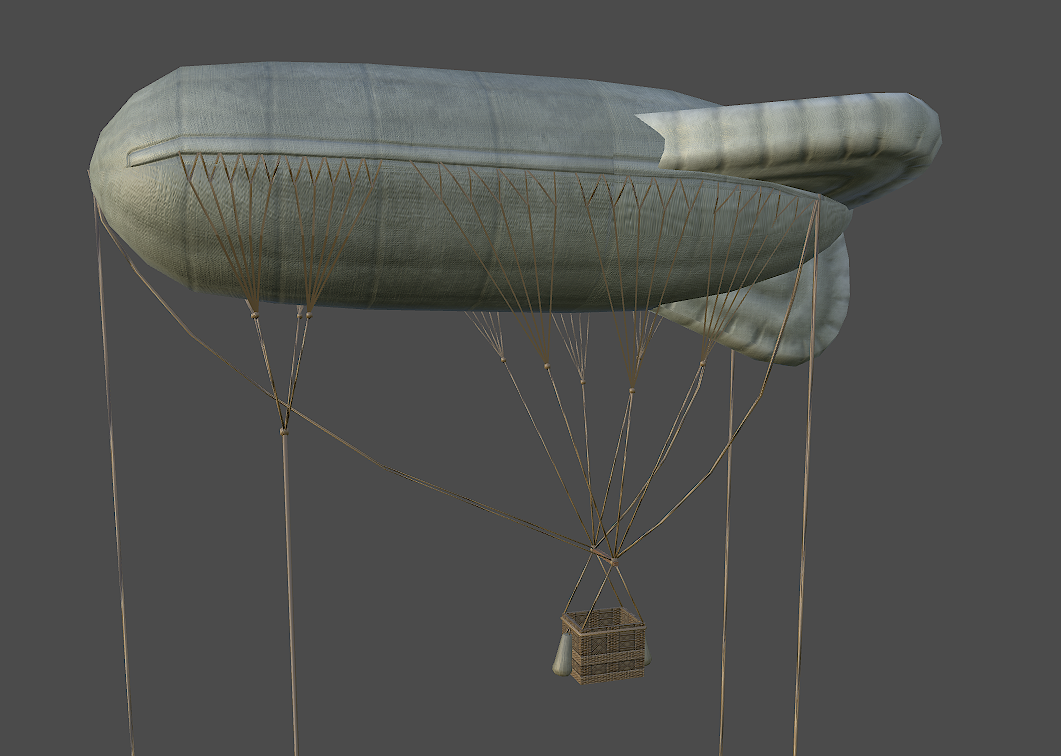 This now brings me nicely on to our next port of call; bullets, or rather, a particle makeover for IE 2.0.
Some people may have noticed the poor quality of some of the particle effects in IE 1.0. I take full responsibility for this stupidity, however with the planning on IE 2.0, I have tried to regain my good name by revamping the particles in Iron Europe! We have new gun smoke, artillery, explosions, balloon effects and much more! Most noticeably, however, is the addition of bullet casings flying out of guns when they are used.
The video below will demonstrate this.
Also in the video I just mentioned, is a demonstration of the new shell available for artillery to use in IE 2.0. In it's current state, the shell will burst over the spot where the artillery is aimed, and rain down shrapnel on the enemy. As my video demonstrates, when aimed correctly, the effect can be pretty devastating.
As with every mod or update, Iron Europe 2.0 will take time to complete. However, Iron Europe 1.21 is currently playable, and with your help, a playerbase can be made on the servers. Recently, we have been getting 15+ players on the servers daily, with it even reaching 30 at times. Popular times for this are during the evening for GMT.
In addition, the Iron Europe weekly events are once again up and running, at maximum capacity. For the most part, they have been running smoothly, with occasional crashes, which will be fixed as soon as possible. These events have already provided us important feedback which we will take into account in our development of 2.0. Iron Europe Public Event
We would also appreciate anyone with mapping ability, who can keep breathing life into the IE community by adding new maps playable in events and on public servers.
Last, but by no means least, is the British unit poll. For Iron Europe 2.0, we are planning to give specific names to regiments taking part in the game, a system you may be familiar with from NW. We also want to give the community a say in which regiments to choose. This blog's poll will focus on a regiment to represent the UK's British troops. While these results will be taken into account, the final say will lie with the developers. Click here to vote!
As always, thanks to those who continue to support us.