This time we're putting our Sound-guy Ola on the guilliotine devblog and pestering him over what he's doing! So Ola, what are you up to?
For now Ola is researching on sounds for a plant that's work in progress, our Trench plant! This plants grants players a shield as they step upon it. Here's awesome concept art drawn by our Shark Calle: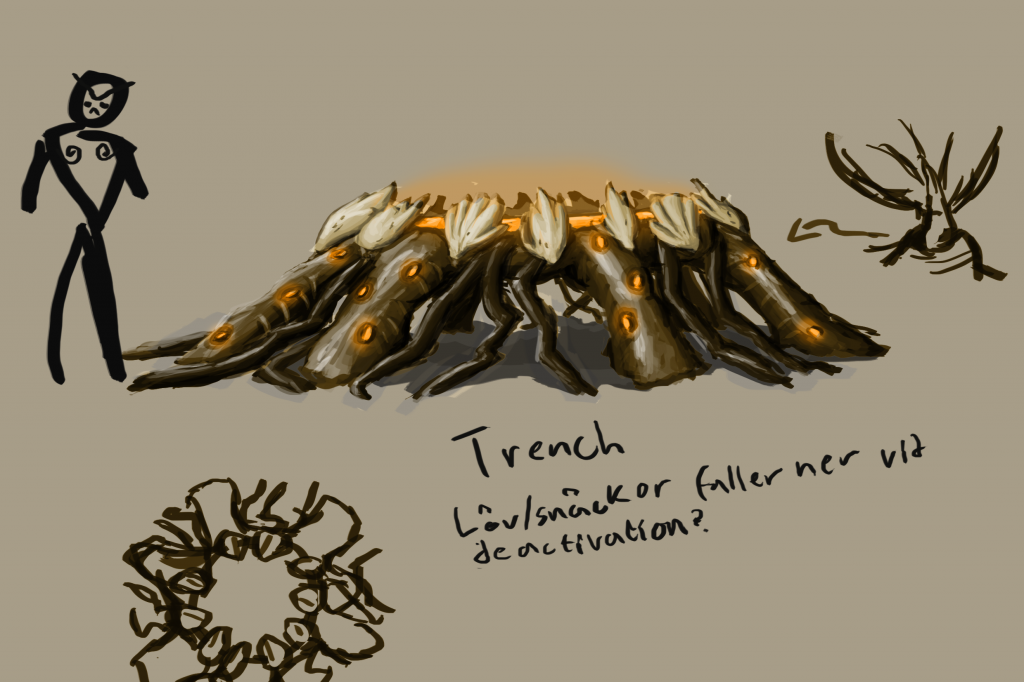 Angry stickman Argos!
Now this'll be interesting for Ola as he needs to make a sound for when it grows, grants a shield to a player as well as deactivates. Perhaps even a subtle ambient sound for when you stand close to it?
Sadly Ola is yet to make samples for us to listen to as he's busy with University taking a chunk of his time. So to compensate for it here's a picture of Ola's setup whilst he's checking out some sounds with the other sharks!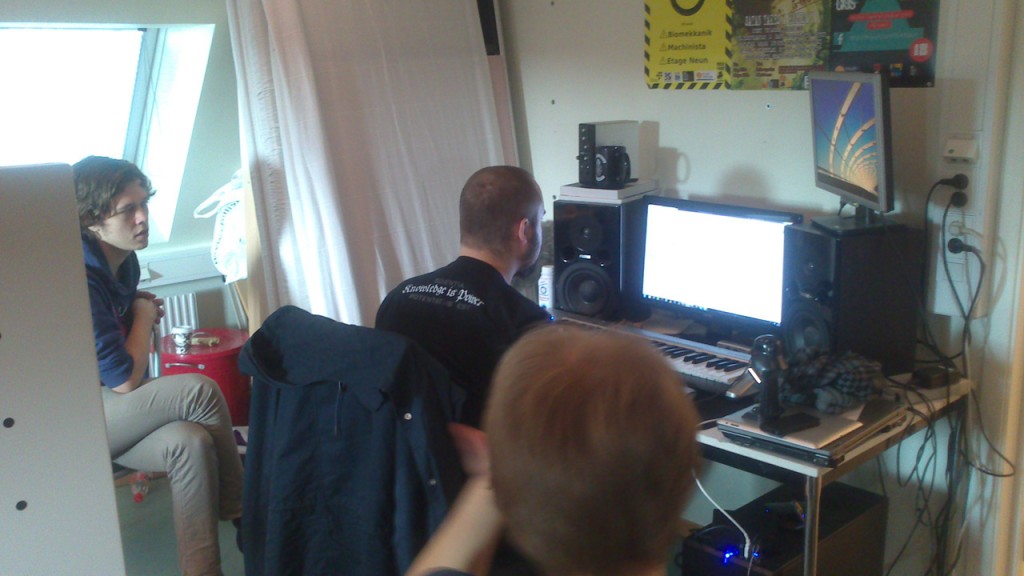 Yarr, the mighty workspace of Ola!
Ola had planned to create sounds for the new plant, the Trench. However due to a fully-booked audio studio, Ola hasn't been able to create those neat planty-noises. Instead, Ola has been making various sounds for other functions of Epigenesis. Have a listen:
Pew! Zap! Huurrgh! *Rumble rumble* Smack! Yaargh! Amongst these sounds we have new sounds for melee -ing, new announcer sound and pickup sounds!
Boy, will it be exciting to hear these sounds in game? Ola still has a bit to go before they are fully implemented into Epigenesis as the sounds need a wee bit of mixing. Moreover, Ola has to program them and tell them when and how they should be played.
The work of an Audio guy ain't simple, but it's rewarding. Is it not, Ola?
"It sure is!" says Ola and rides off into the sunset.
We'll see you around in the sunsets of internets.