Concept Art - Pick ups/Power ups Spawn Plate
For this week at DS3P we check out the process of how a concept was made, this time from the eyes of Henrik.
At start Henrik first blots out a selection of relevant shapes and forms. The parameters for this shape was it had to be flat enough to run across yet tall enough to see the shape from a distance.
After discussing with both the Lead Artist and Creative Lead, all sides agree on a form to work with. In this case we have the gray, almost pyramid-like shape with pipes running on it. This one is then rendered quickly with black and white values.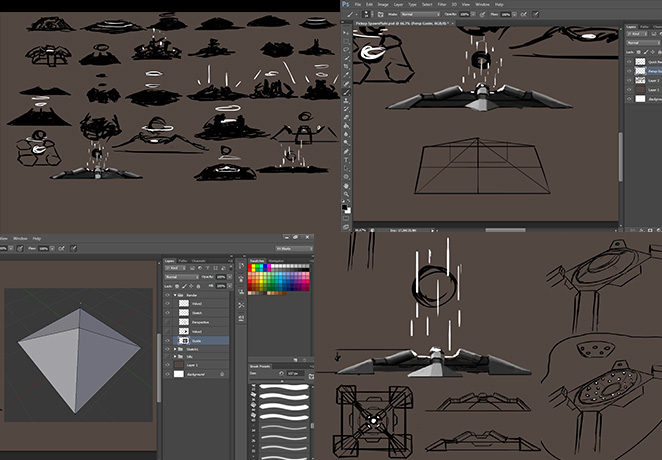 .
After the short render, it's time for a more detailed sketch. at the bottom right we can see a bit of concepting for the gravity plate which is meant to hold the pick up hovering. Here we have selected the one with small dots in it which will later serve as exhausts for gravity-defying particles!
So, form decided, details decided. It's time to render.
The pyramid in 3D (made in Blender) is used for helping keep the form in correct perspective. What Henrik does from here is to outline it and the apply more B&W values.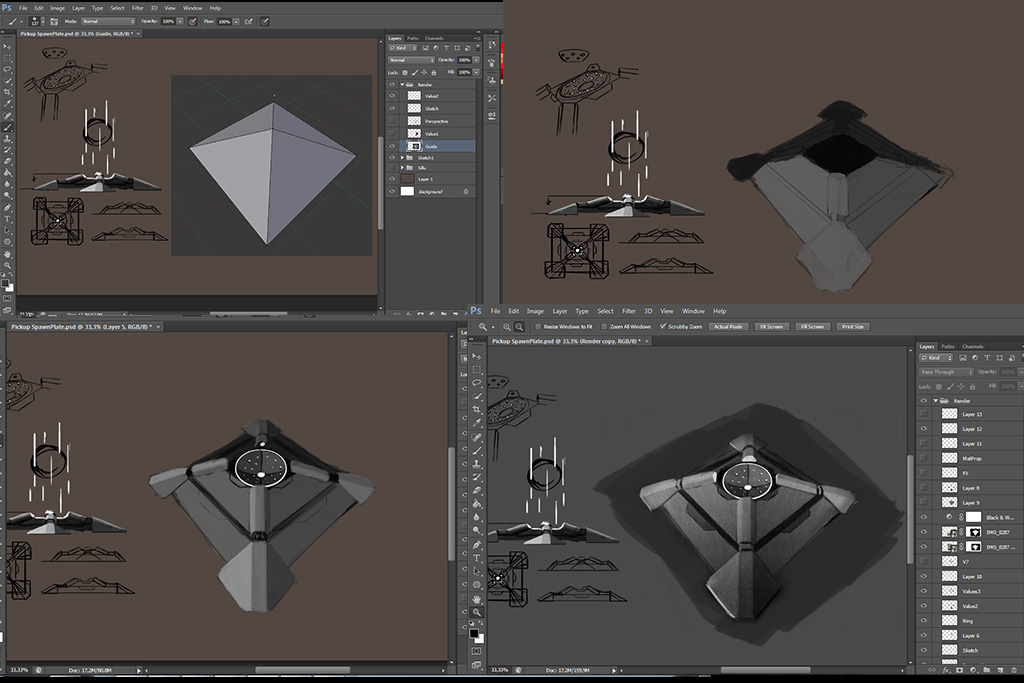 Once the values are set, it's all a matter of polishing. How bright is it here and how does light affect this part? Henrik checks with the team to make sure he's heading towards the right direction.
Once it's detailed enough to make a 3D-model of it, it's done, good enough is good enough.
It doesn't end here however, it requires material definition and texturing. So for this plate Henrik photographed his kitchen sink for a brushed metal texture.