Pre-orders opened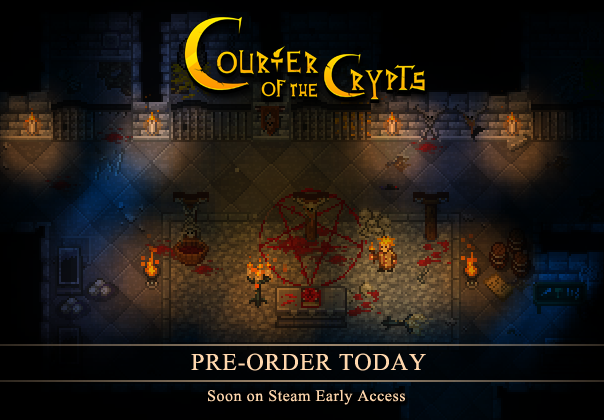 I'm happy to announce that Courier of the Crypts opened its doors for pre-orders.Support the development by pre-ordering the game for a discounted price and gain extra perks as an early supporter. Every tier grants your name written in the credits as well as Steam key and DRM Free copy of the game when available.
Map selection screen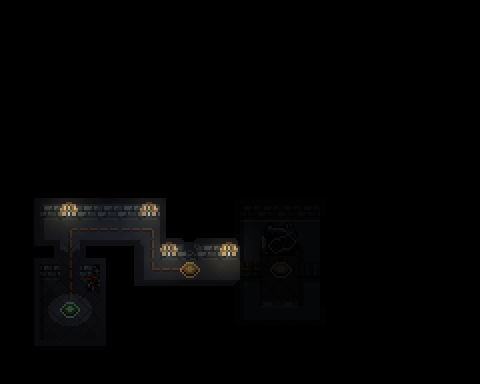 Crypt map selection still waits to be implemented because it's not an easy task and I was postponing this for a long time now. The thing is, the whole system is quite complex because I want to make an interesting map selection screen with lighting system in the corridors, destroying and building walls on map completition and much more. Because of the complexity I'll be using the same format as I'm using it for the maps but it will still look different. On the image above you can see how will it look like and how the new maps and secret maps unlock. I can't wait to implement the whole system to see the whole thing smoothly animated. Art is still WIP but let me know what you think about it.
Details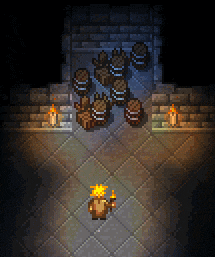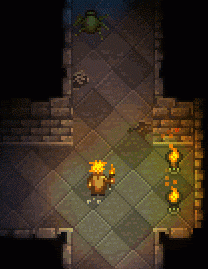 I've added some polishing to the throwing projectiles because without it, throwing just didn't feel nice. It's nice to see how can a small detail like this one make throwing much more enjoyable :)
I've also added normal death to the enemies. Before, all enemies had 1 death animation where they exploded but this doesn't work when you kill enemies by stones. If you kill enemies with stones, the bodies will just fall down and stay there.
Main menu options update
I've implemented the whole UI System last week (UI group, label, check box, selector, image etc.) and added those elements to the option screen. You can set your settings now which are saved and loaded when you get back to the game next time.
That's it for the update. Like always, I would love to hear what you think about everything. Does the map selection work for you from what you saw? Do you want to see anything specific there?
I'm all ears.
Thanks for reading, chees!