This is a first bare look at the main menu. Music will be different and more details and changes will be applied to it. Watch the video in fullscreen and HD if possible

What will be added and changed:
Crow will be landing on the branch, doing some looking and shaking animations and flying away
Polishing fog and clouds in the distance (more smooth, some transforming etc.)
New music & ambient sounds
Adding more details to the foreground hill (the one with the tombstone)
More random details
To me, main menus are very important because it's the first thing about the game you see. I see lots of games that have some static main menues while the game has potential to bring something great there instead. I like menus as a player and that's why I'll do my best to make it as awesome as possible ;)
Step-by-step GIF animation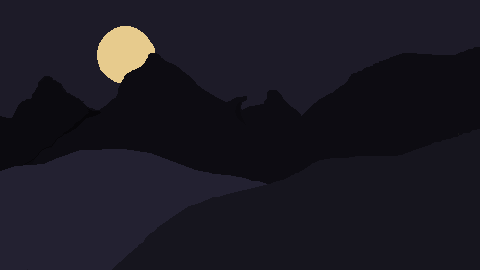 I just toght you might be interested in how the main menu was done from basic color shapes to the version I have right now.
Do you like it so far? What would you change or add? Feel free to leave comment, be it critic or comment ok? :)
You can read this and more on my official dev blog as well.