There's a lot of new stuff to be shown and this will be one of the many sneak peeks into what you can expect once the bigger update is out.

New possibilities
Right now Homebrew is evolving and still in early stages of development. During the last couple of weeks we designed new systems, worked with new tools and migrated to Unity 5. After testing a lot it looks like we'll be able to have better graphics and fix a lot of issues at the same time.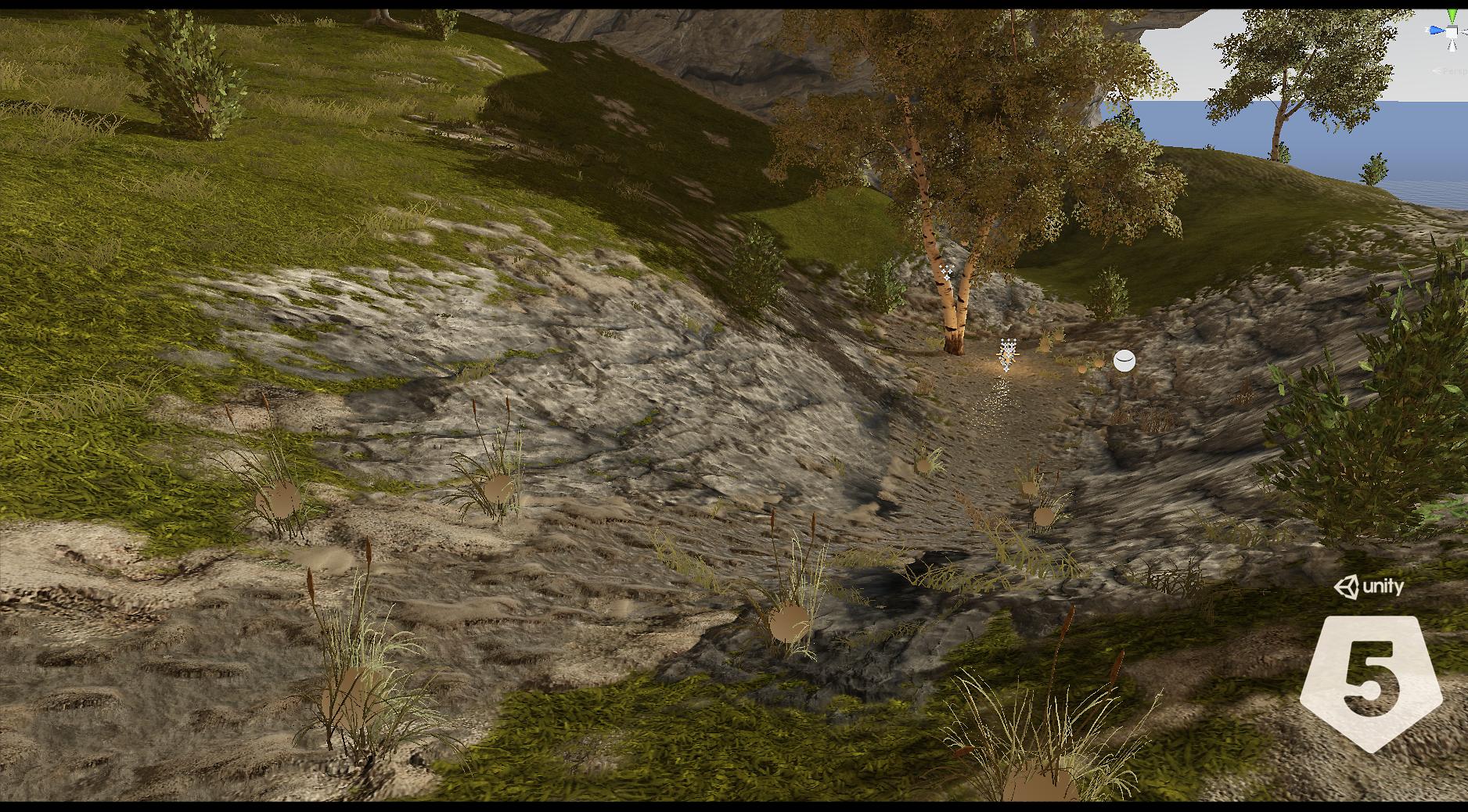 Bringing the world alive
Our goal is to reduce level loading as much as possible. At the same time we want to have a world that feels more alive which means that a real-time day and night cycle had to be added (to view a full-sized webm click HERE).
Exploring Homebrew
While building vehicles is important, exploring the world results in countless hours of fun and we want to enhance this experience. This will be done with a totally reworked valley and as time goes on more and more islands like this one will be added.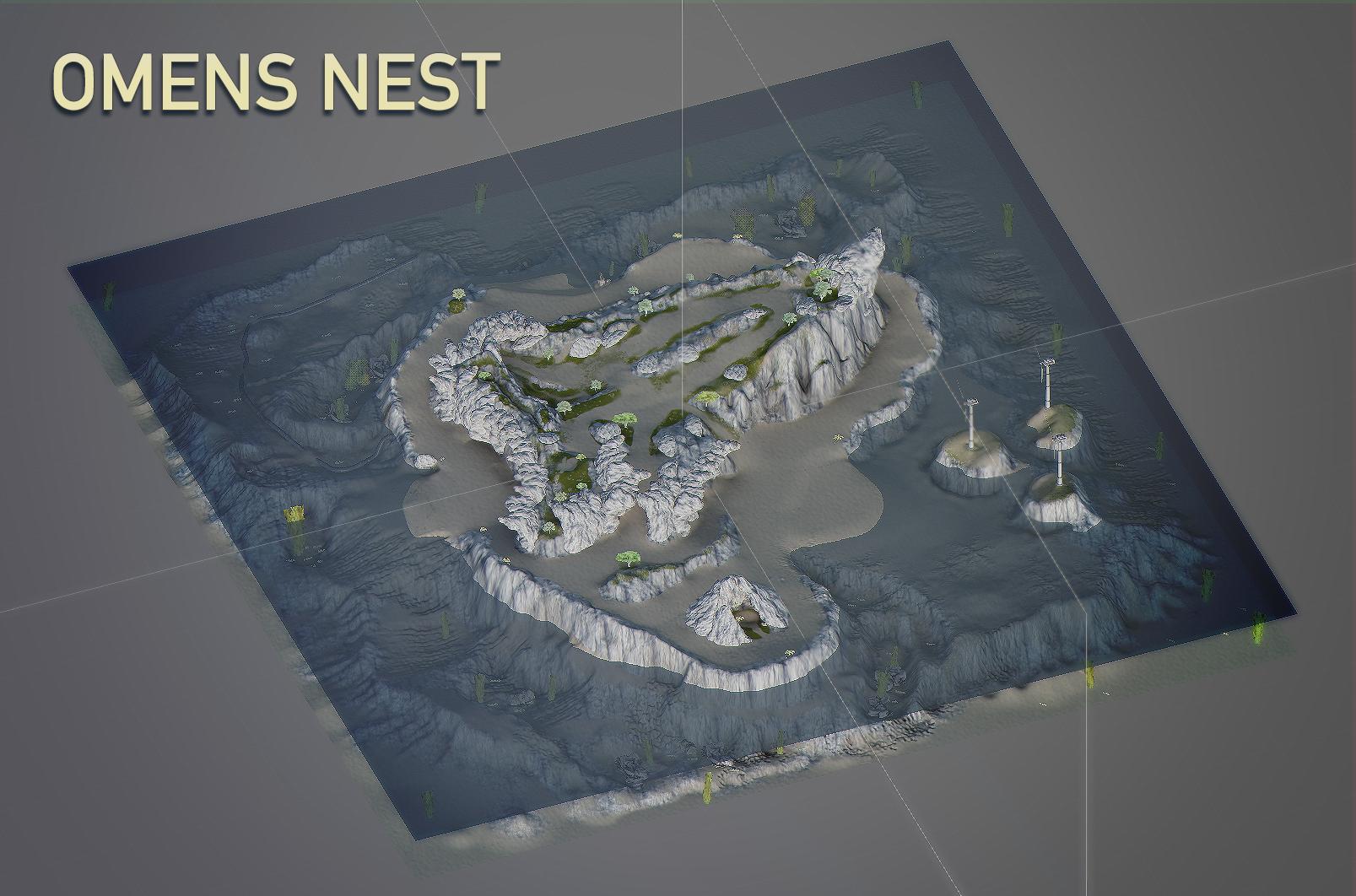 Having these new locations will not only open up a lot of possibilities, it'll also allow us to prepare the world for new kinds of vehicles with a wider range. To make this aspect more interesting we'll be focusing on both above and below sea-level exploration.
Results at high settings
While the following screenshot certainly looks better than the current level, we designed our systems in a way that it'll also result in higher FPS than before. So far there's no need to worry if Homebrew will work on your current gear after the update and we want to keep it like that!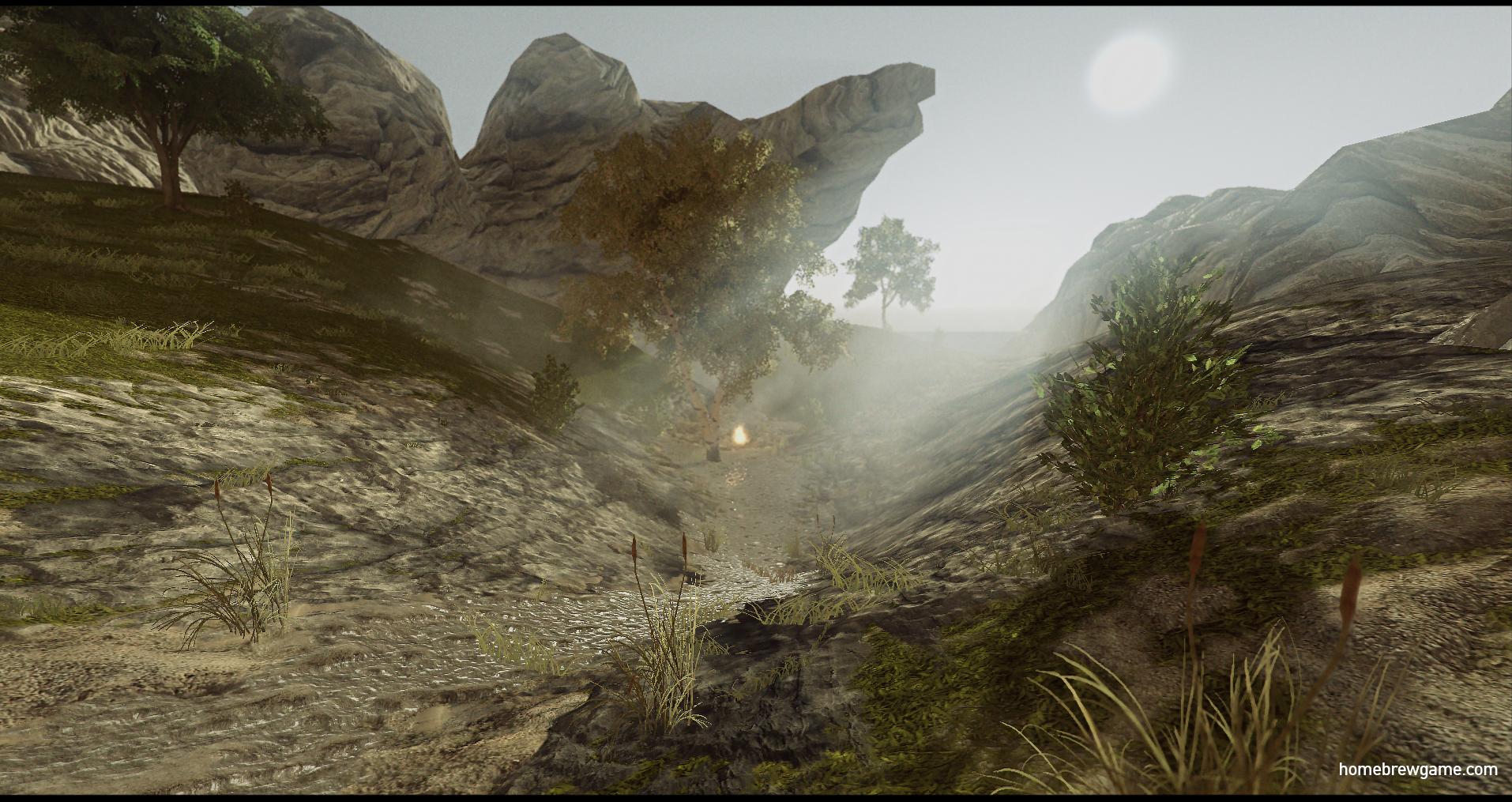 Homebrew means a lot to us and we'd never get to this point without you. Thank you guys for supporting us so far, it's truly amazing to see something that started out as a project for us and our friends turn into a way of expressing how we think about games and other things in general.