What Knight doesn't have a companion that they can trust their life with?
Well...maybe not the entirety of his life...but just a good portion of it.
Some of you may have noticed that there is a little fella next to our Knight in the avatars around our social media!
It would be this little guy right here: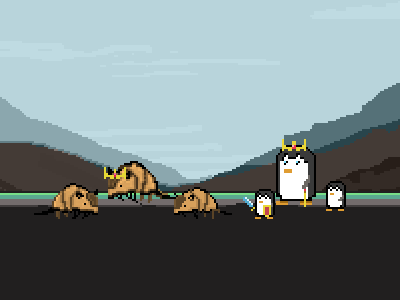 As you can see, he's got a couple more buddies with him.
The King Penguin is absolutely ballin' if you ask me.
The Knight's 'follower' will give him boosted stats, depending on which pet you end up keeping.
Followers seem to have some sort of beef with each other, so you can only ever keep one of them at a time. Not to mention that they do have a tendency to possibly leave the Knight sometimes...temperamental much? But that probably has something to do with the lack of Faith that they have in the Knight over time. Just don't make it angry is what I'll be sticking with.
Here's a darker looking bunch for ya: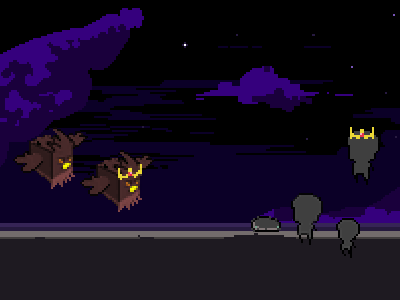 Wait, how does one get a Follower, you ask? Well if you're Famous enough, someone's bound to come along...right?
Next week, we'll release another set of monsters! Something it seems like quite a few of you are interested in!
Thanks for tuning in again, and make sure to Follow us on Twitter and Facebook for all the in between updates!