Hello and welcome to the 55th CardLife DevBlog,
It's Brian here again. Super excited to get to do the latest Dev Blogs!
New Coder!
So I get to start this Dev Blog by introducing our new coder, Renato! He's a very experienced programmer and he's passionate about martial arts, the sciences and is a self-proclaimed old time trekkie. Renato has hit the ground running and is currently coding away at our new durability system. Whenever a weapon or tool (or piece of armor) is damaged then it will lose some durability. This means a tool won't last forever so you will need to keep your tools repaired!
Ongoing Work: Lighting the Forge & Furnace
Mike and Thor have been working hard and between the two of them we have the forge and furnace along with visual effects. They're looking great, although the code team still needs to do a bit of work before we have these in game.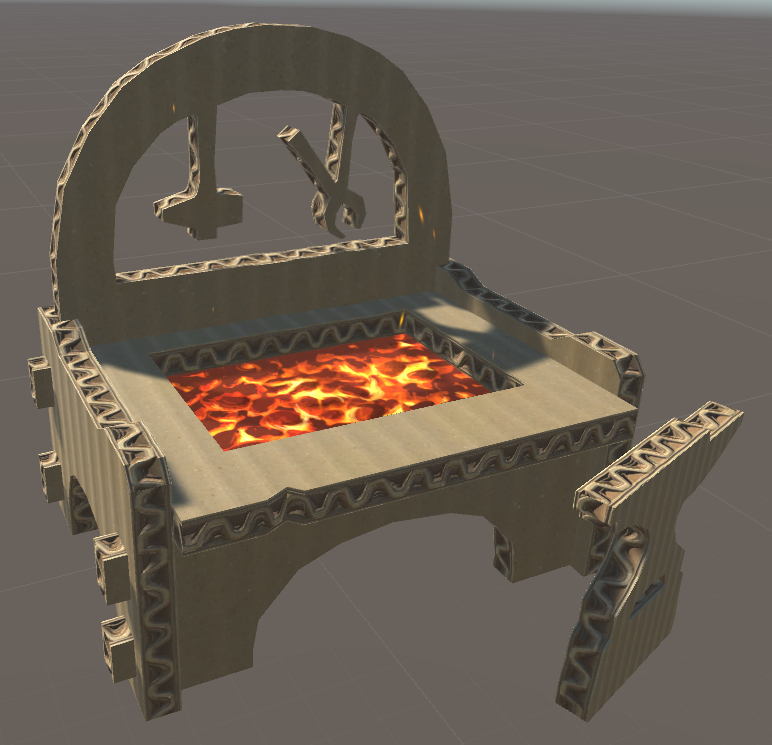 Ongoing Work: Goblin Exploration
Mike is also doing some exploration of new creatures. Today it's the goblin. I thought this would be a good occasion to show you what we go through to find the look of the creatures. First of all Mike models several different types of goblin, with different proportions and features. When he has tried out his strongest ideas he will call over some other people and we'll make a decision on which models we like the most. This is when Mike takes a look at what the creatures will look like as cardboard. It's after all of this that we look at color (That green isn't final, it just gives an idea of where we are going).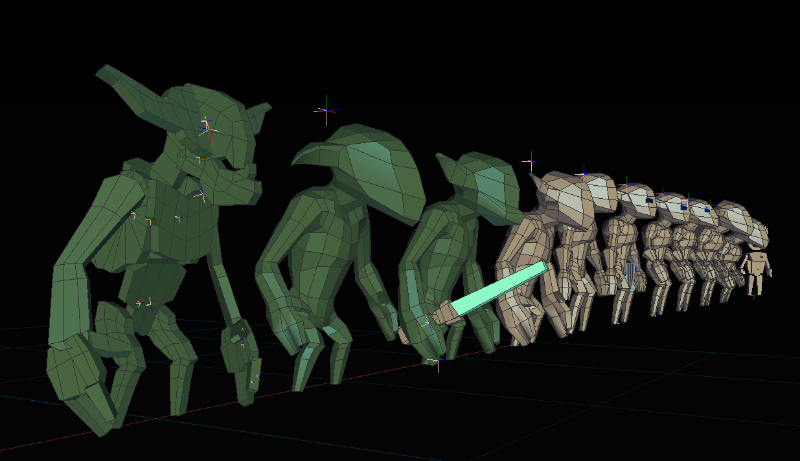 Ongoing Work: Shared Ownership of Buildings
Cian has started work on shared ownership of buildings. When this is finished you'll be able to craft a little control panel and give other players permission to build onto your house. Eventually we will be able to let entire clans build clan castles so this is a really exciting first step. In fact, the new year release will be quite exciting, I'm looking forward to it!
-----------------------------------------------------------------
As always if you have any feedback, questions or comments please feel free to contact us at any of our social portals: Facebook, Twitter and our very own Forums.
Cheers,
Brian, Lead Coder