Hello,

It's been a long time since the last blog entry. You may have guessed that we've been very busy with finishing the first part of INFRA. Exterminating bugs, animating, enriching the world and filling the story with details. We've also started to prepare shipments for our Indiegogo backers.
Here are some pictures of the locations we've been working on: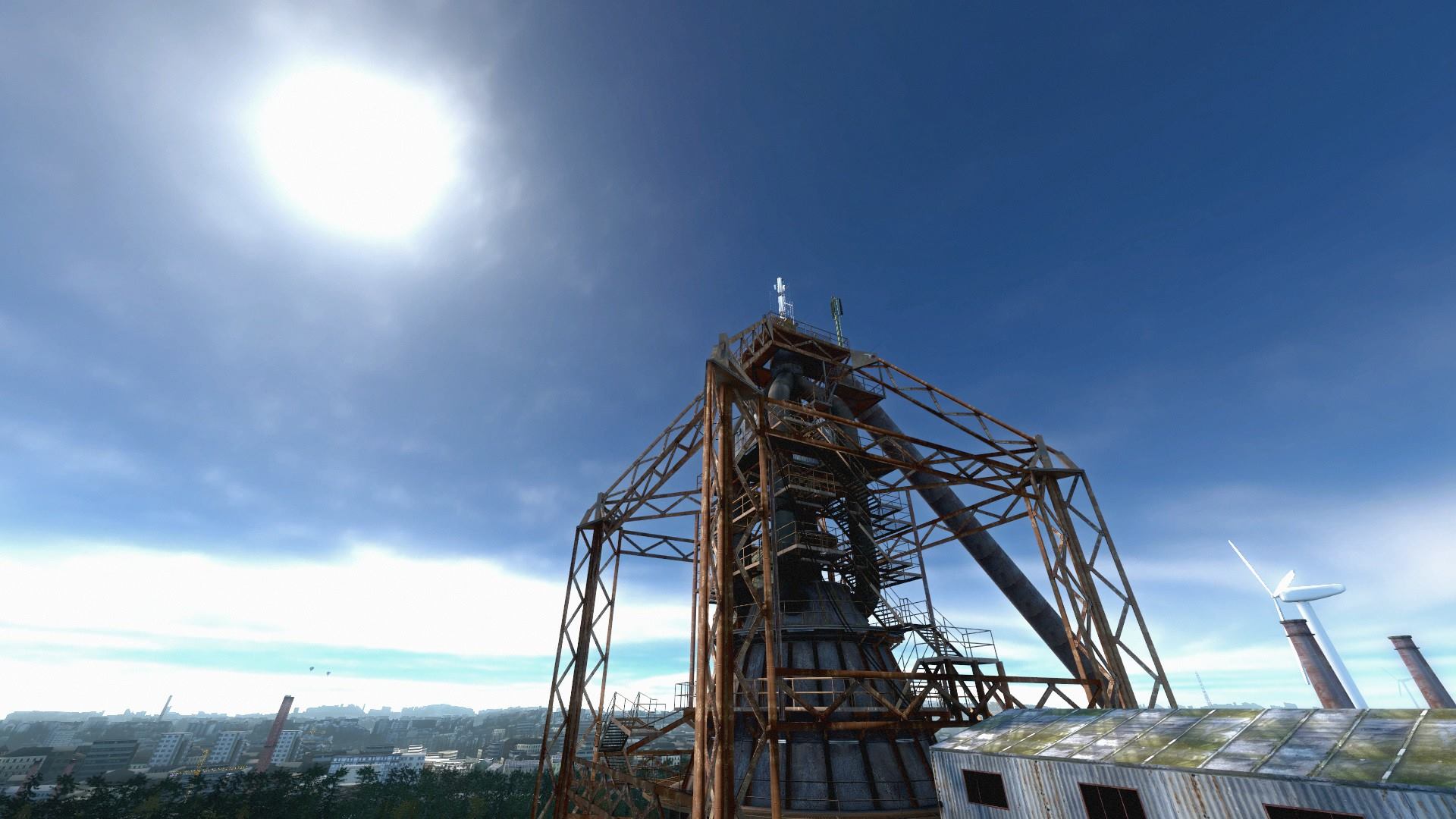 Former blast furnace of Stalburg Steel, which used to be a major employer in the Stalburg region. It's still one of the tallest freestanding structures in Stalburg, catering a great view over the city for those who dare to climb on that crumbling thing.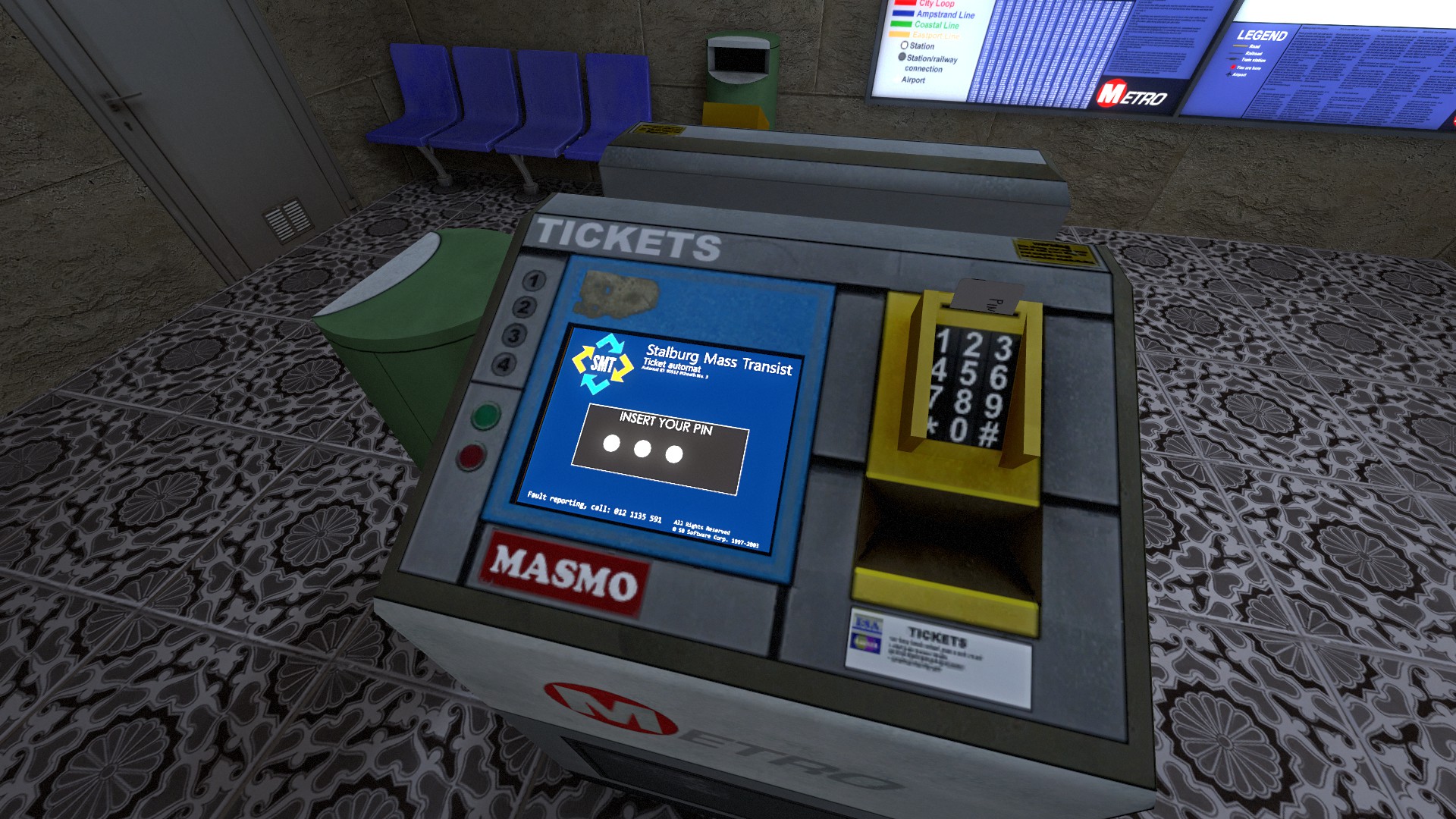 Some extra functionality has been added to the city, like ATMs and ticket machines. The city transit authority wouldn't like the player boarding the metro without paying for his ticket.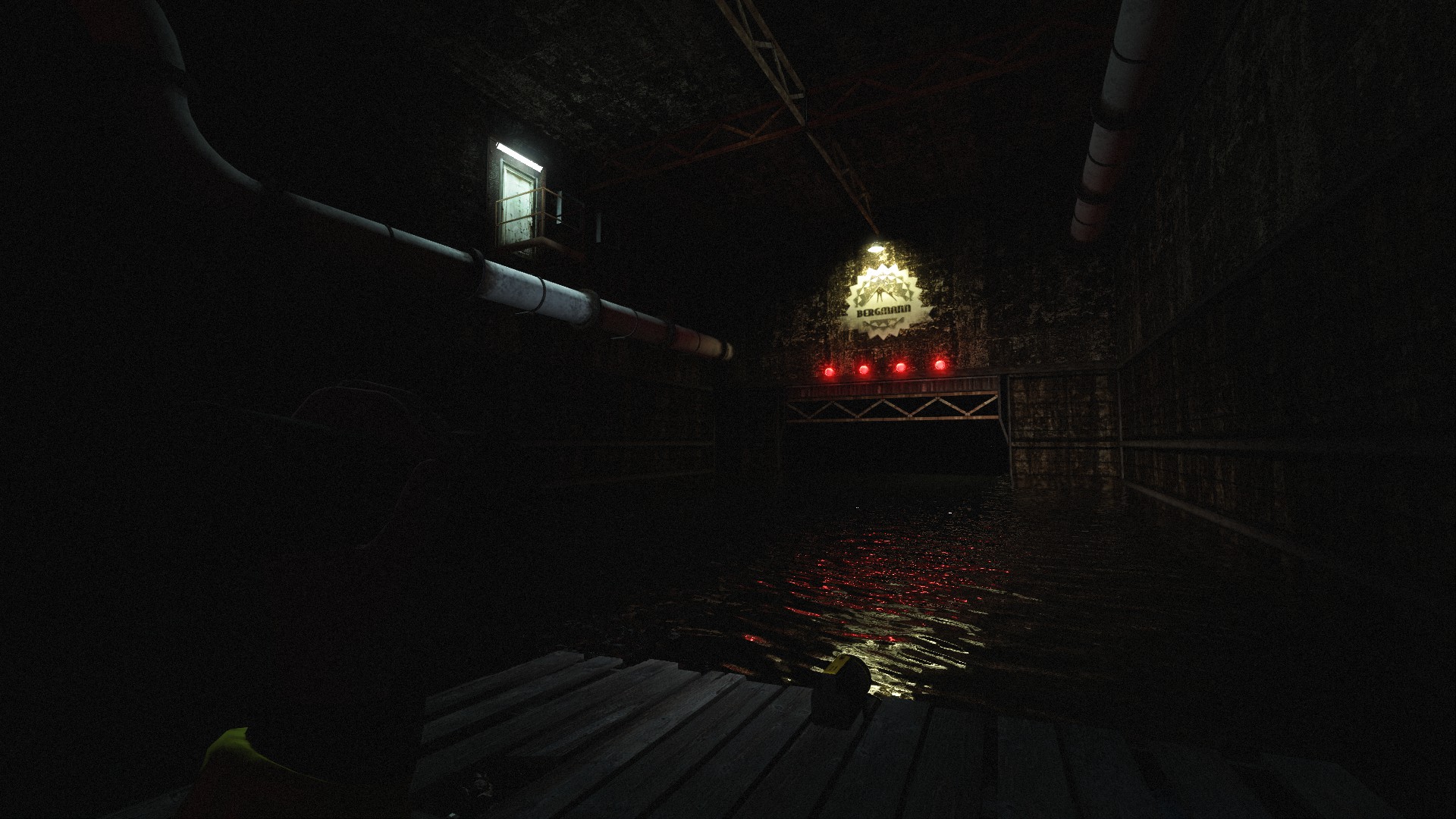 We've also been working on a really cool way for the player to move around in the old tunnels. A crude raft will get the job done – provided that you can avoid the falling concrete chunks and obstacles along the way.